Architects designing a new shopping development in Chipping Sodbury were able to create a seamless blend of existing and new buildings with the products and technical support provided by Knauf Render Systems, market-leading suppliers of external wall insulation systems, renders and finishes.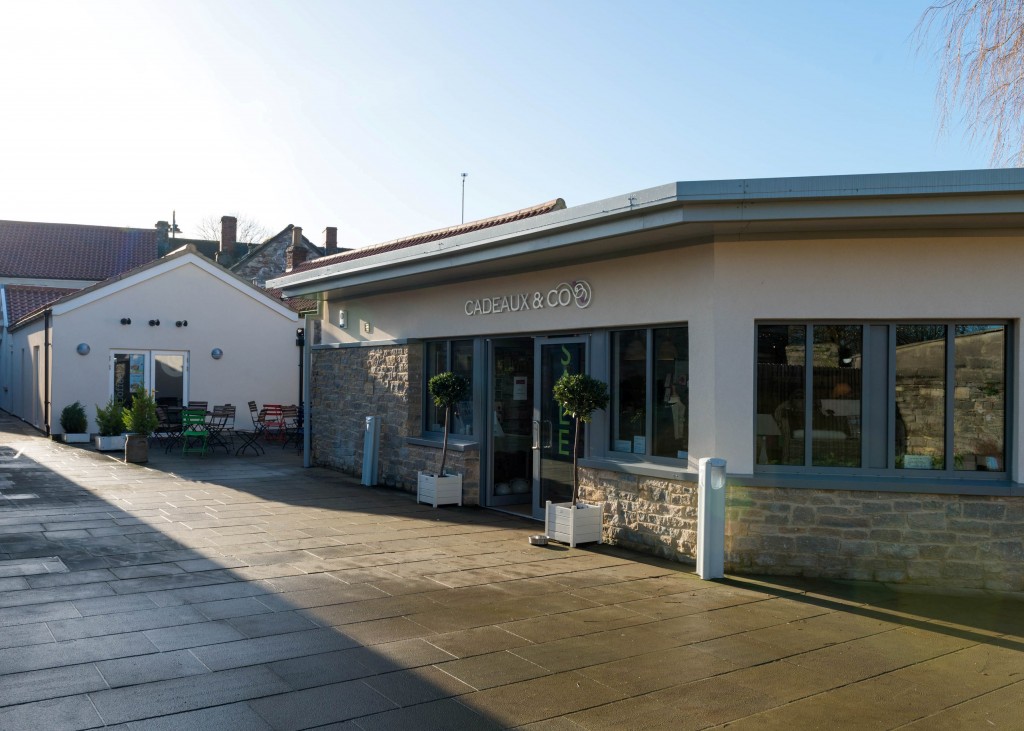 Hatherell's Yard, a former builders' merchant and hardware store, is now a vibrant shopping area that presents an attractive, consistent appearance despite incorporating the former store.
"The challenge with linking existing buildings to new is that the construction methods are different and require various solutions when it comes to insulation, renders and finishes," explained architect James Bell of Ridge and Partners LLP. "Knauf Render Systems provided the technical support and feedback so that we could achieve the same aesthetic finish even though the underlying materials were very different."
All units were rendered in a top coat of Conni S with a 1.5mm aggregate size, a pre-mixed silicone-based render finish that has an adjustable consistency to suit different substrates and offers a variety of textured finishes. After full drying out, the render provides a water-repellent, vapour-permeable finish with long-term protection against driving rain and high resistance to algae and fungi.
In this case the colour chosen from the wide range of colours in the Color Concept range was YR047 but Conni S can also be supplied to match the RAL palette of colours. Other grain sizes of aggregate available include 1mm, 2mm and 3mm grain sizes.

Although the development has the same topcoat throughout, the existing masonry walls were primed with VP-Vorspritzer and treated with a basecoat of UP210, a lime/cement basecoat render. The walls of the new-build retail units were finished using 120mm expanding polystyrene insulation with SM700 as bonding coat on both front and back and then covered with standard reinforcing mesh.
Developed with special textile fibres, SM700 render combines high adhesion with strength and can repair existing cracked surfaces. As a genuinely multi-functional render, SM700 can be used as a render or basecoat for concrete brickwork, expanded polystyrene, mineral fibre, approved carrier boards and existing render. Supplied in grey, SM700 can be finished to a smooth grey texture or alternatively finished with one of Knauf's top coat renders or facade paints.
VP-Vorspritzer is a primer for substrates equal to or above 6 N/mm2 in strength, such as brickwork and concrete, which is mixed with water and applied at 5mm thickness. The lime/cement basecoat render, UP210, is a water-repellent basecoat for medium-weight masonry of bulk density equal to or above 700 kg/m3, to receive mineral finishing coats and synthetic resin finishes. It is especially suitable for damp areas, cellars/basements, garages, as basecoat for scratch renders and as base for tiling in bathrooms and kitchens.
Knauf Render Systems' render systems are proven in use on all types of building project and are backed by excellent quality control and technical support, including helpful standard details to assist in the design and specification process. In addition, all of the company's products and systems are certified to BSI 9001 and ISO 14001, the highest quality management and environmental standards.
Knauf Render Systems provides a comprehensive range of solutions for external wall insulation and rendering projects. These include the company's Warm Wall insulated wall systems, base coats, finishes, render and scratch render to suit a variety of building types. It also offers render systems for framed system solutions, façade paints, primers and insulation products.