One of the most desirable office addresses in London, 25 Churchill Place, has been constructed using a wide range of Knauf products throughout, from the external soffits to the lift shafts and even the bathrooms.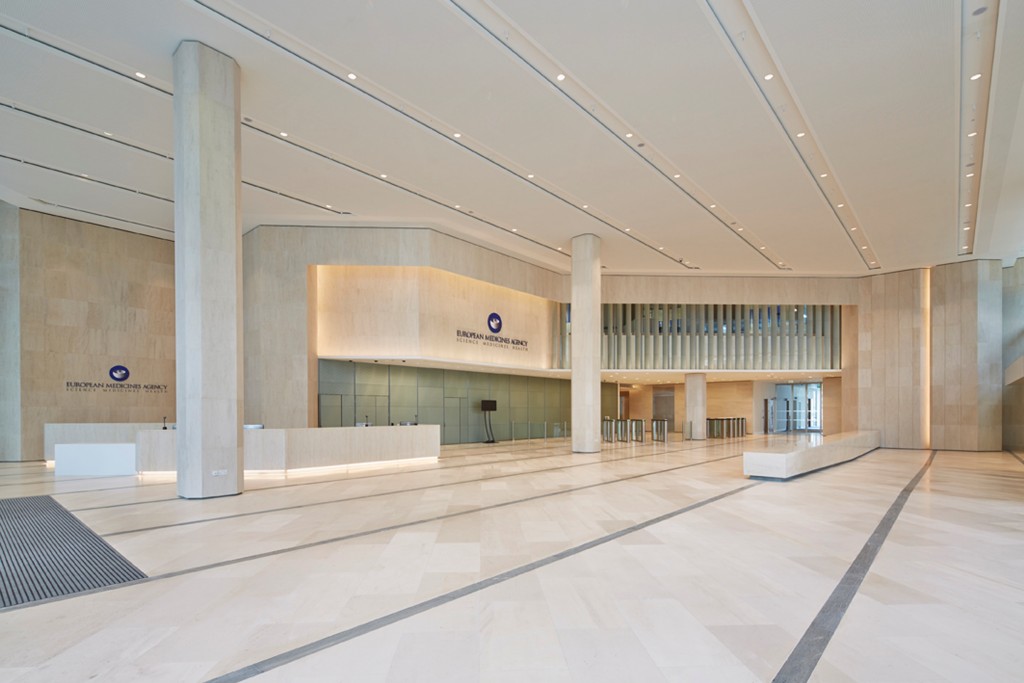 The 23-storey skyscraper completes the original Canary Wharf masterplan and was designed by the award-winning architectural practice Kohn Pederson Fox Associates. Standing 130m tall, it provides 19 full floors of Grade A office space, three levels that are partly office and incorporates four atria on the western elevation.
KPF commented: "As a practice that is dedicated to producing buildings of the best quality, KPF works with the project team throughout construction to ensure that the design is fully realised and delivered to the highest standards.
"To ensure seamless integration, Knauf was involved in the project during design development and technical design, developing dry lining wall types and details. During the construction stage, Knauf proved to be reliable and offered solutions to overcome challenges associated with the project." Canary Wharf Contractors also approved
of Knauf's selection for the £900 million project.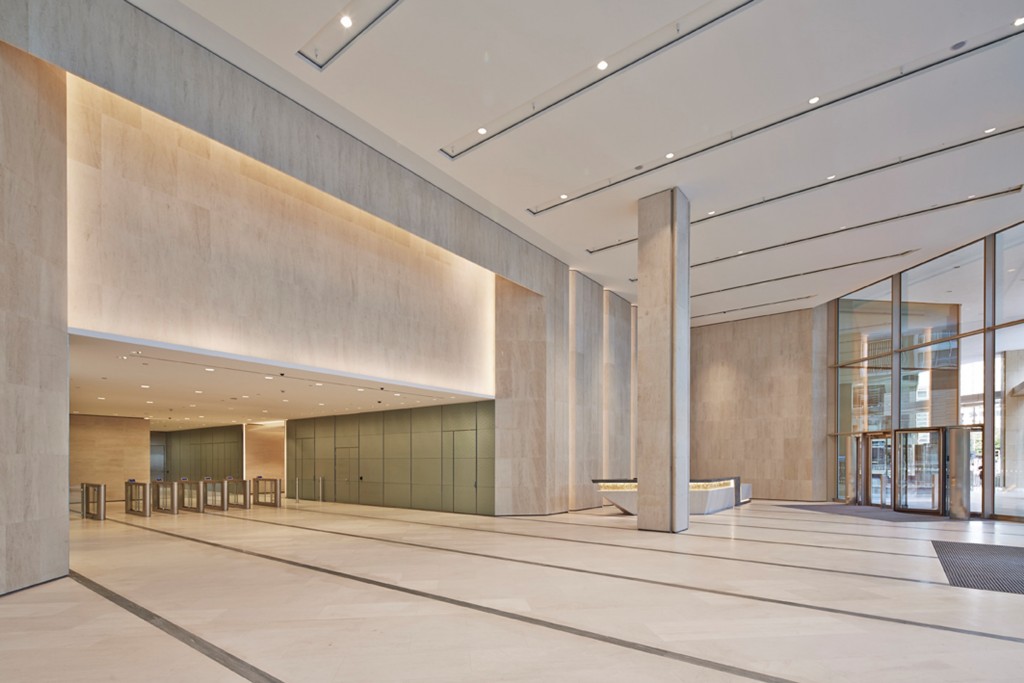 To protect the buildings' lifts, the architects specified Knauf Shaftwall, which protects lift shafts, stairwells and service shafts using 19mm Knauf Coreboard for strength and Knauf Fire Panel for protection.
Shaftwall inhibits the spread of fire from floor to floor and also enhances fire safety on internal stairways. It is safe and convenient to install because the Knauf 'CT' Stud allows the boards for both sides to be fitted from the room side – a particular bonus when fitting out lift shafts. The partitions are designed with strength to withstand the significant air pressure differentials in high-speed lift shafts. Shaftwall constructions provide 60-120 minutes' fire resistance and 34-50dB sound reduction.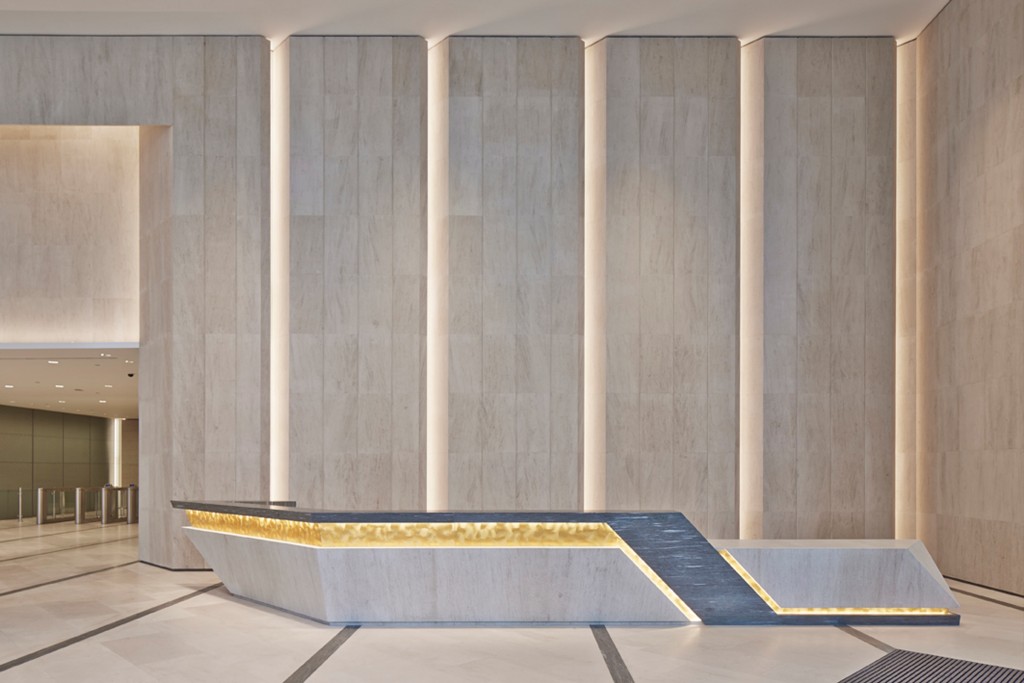 The building's striking entrance is recessed, with Knauf Aquapanel Exterior being used with Knauf render systems for the soffits. Aquapanel Exterior is an aggregated Portland Cement building panel with polymer coated glass fibre mesh embedded in both surfaces that provides a fast track, all-weather cladding. Inside, one of the lobbies uses Apertura perforated acoustic panel to control noise in the reception area.
Designed, constructed and maintained as one of the most environment-friendly buildings at Canary Wharf, 25 Churchill Place has features that earned it a BREEAM 2011 'Excellent' rating. This rating is awarded based on a holistic and rigorous appraisal of the entire building's design, construction process, and performance of all engineering, envelope and fabric systems. This appraisal takes account of responsible sourcing practices, and recycled content, so specification, selection and use of Knauf products have no doubt contributed to this highly prized BREEAM rating.