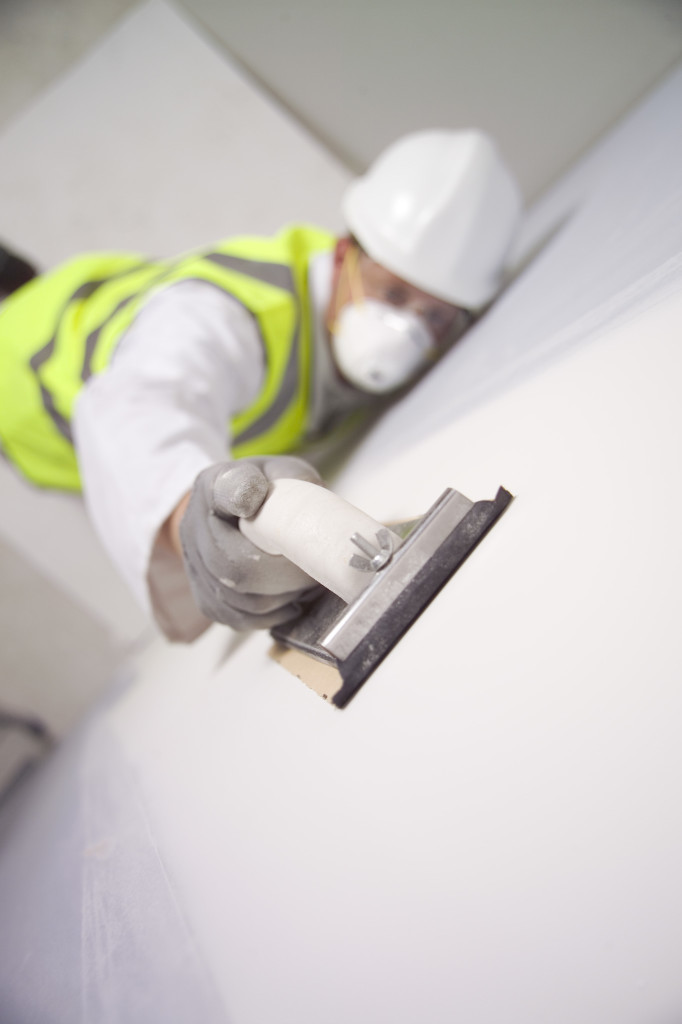 Knauf – the UK's leading manufacturers of lightweight building materials and systems – is now offering the Sheetrock range of ready-mixed jointing compounds and spray finishing plasters, along with the Tuff Hide primer/surface, following its acquisition of USG Corporation's European interests.
Sheetrock All Purpose Ready-Mixed is an easy working product for fast, smooth joint finishing. Good for taping and finishing, it sands more easily than conventional company and delivers both smooth application and long lasting performance.
Sheetrock Lightweight (Plus 3) – Ready-Mixed provides all the benefits of a conventional compound with some exclusive advantages: it weighs up to 35% less; has very low shrinkage – with only two coats required for joints in metal partitions – and sands more easily.
Tuff-Hide Primer-Surfacer is designed to prime and finish drywall in a single spray application. Used in concert with ProSpray as part of the company's Spray Surface finish system, it's a durable hard wearing coating that delivers smoother finished walls and ceilings than by simply using a drywall primer.
For drywall applications, ProSpray itself is a ready-mixed compound for use with professional spray equipment, providing high-quality surfaces in less time that conventional skim plasters for drywall. Easy sanding, it offers excellent surface coverage with less mess, less waste and fast finishing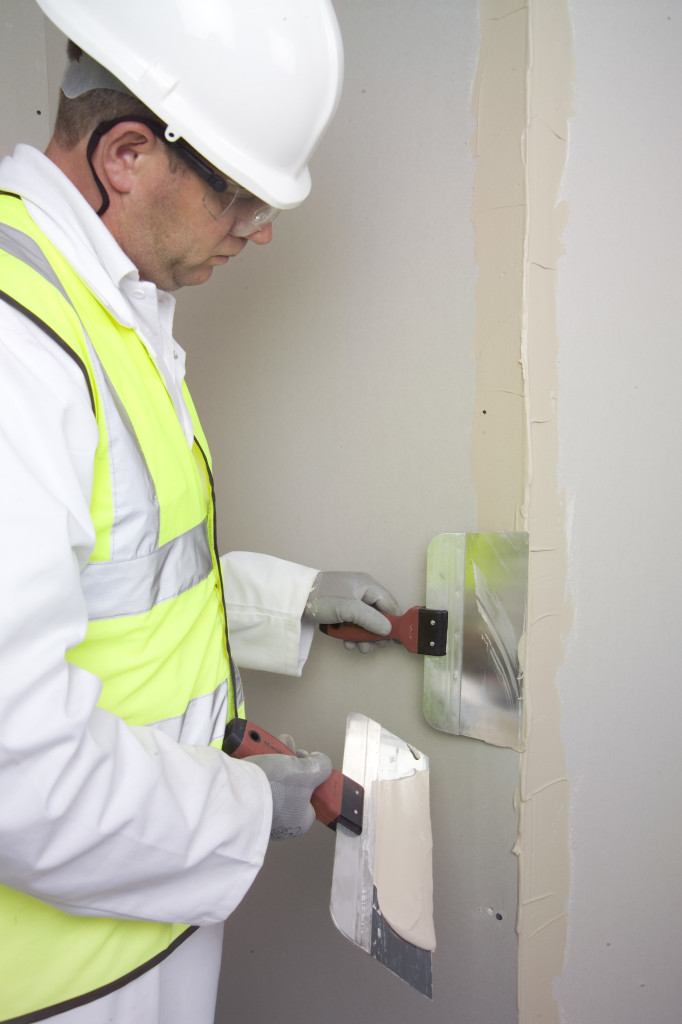 Alternatively, and specifically for concrete and blockwork; Sheetrock Compound S ready-mixed skimming compound, for use with professional spray equipment, provides a high quality surface in less time that conventional skimming plasters. It is suitable for application to drywall, concrete and blockwork and can be left ready for traditional decoration.
The Sheetrock range of interior finishing compounds and accessories can be used alongside other Knauf products, and will fall under the Knauf product and system warranties.