Knauf recently donated 200m² of GIFAfloor to the Little Miracles Project featured in the BBC One special programme DIY SOS: The Big Build with Children in Need. The project involved a life-changing transformation to the charity's centre for disabled children in Peterborough.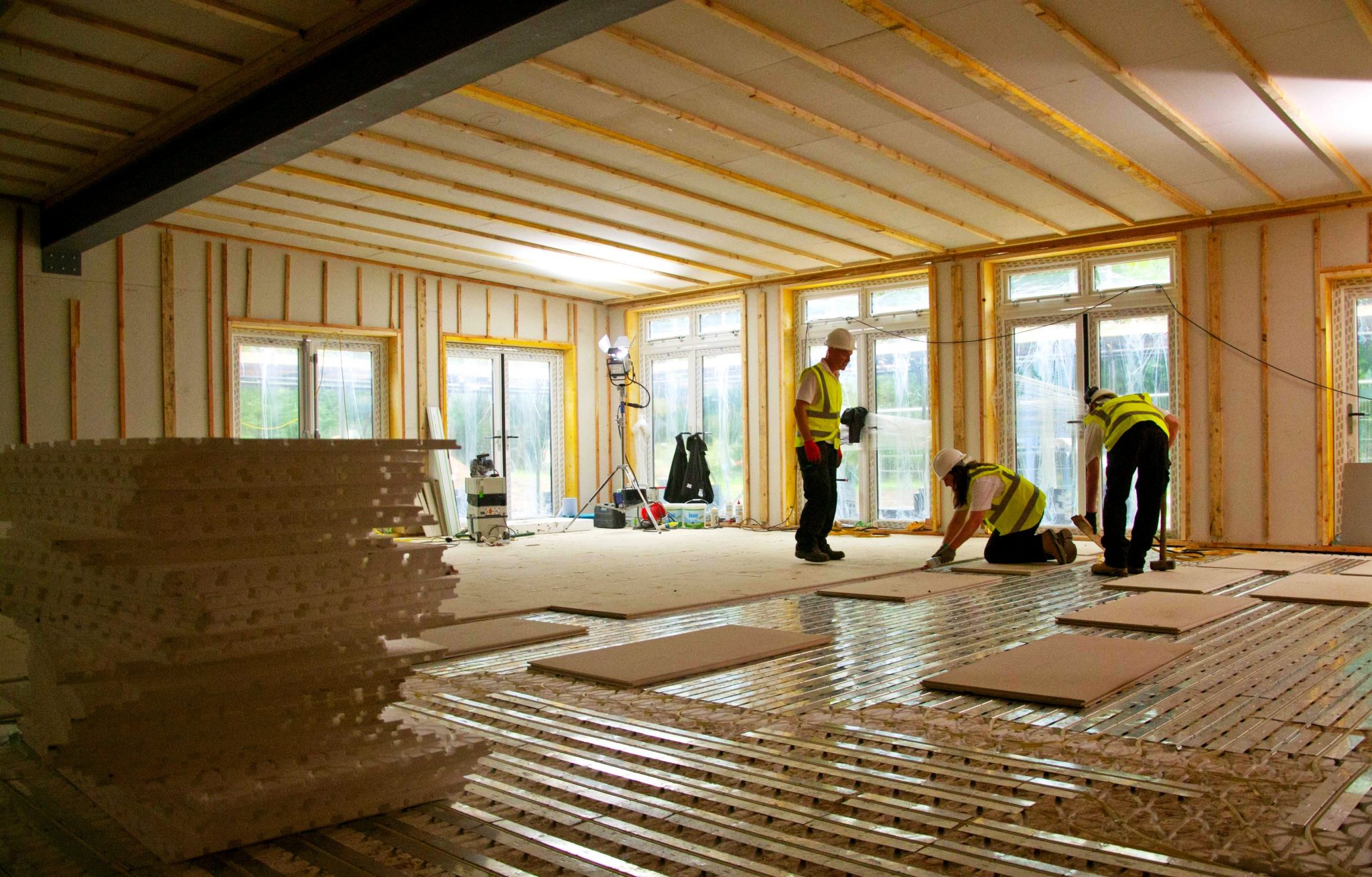 Little Miracles is a parent led centre, support group and charity for children with additional needs, disabilities and life limiting conditions. Little Miracles now helps 700 families and has over 2500 children registered to use the centre.
The charity had been working out of a small semi-industrial space which they had to vacate in October. Happily, they were gifted a 2.5 acre site which included a 1970s prefab which needed replacing with a new, timber-framed building. This obviously was to incorporate all the features and access benefits necessary to suit the needs of that families relying on the centre.
All of the children the centre helps either have additional needs themselves, or are the siblings of a disabled child. The centre run a non-exclusion policy and many of the children that use Little Miracles have been turned away by other services that could not cater to their needs. The programme was broadcast on BBC One on November 14.
The company's own flooring team – Rachel Jeffery, Mark Crowsley, John Pullan and Steve Knight – laid out the flooring in just a day and a half as the project was to build the new community centre in just 10 days.
The Knauf team worked closely with Nu-Heat, which installed the underfloor heating system so that as each panel of pipework was completed the team would lay Knauf GIFA over the top.
DIY SOS, recently nominated for a BAFTA, is the BBC's flagship DIY show and attracts around 6 million viewers in its prime time slot on BBC One. Presented by Nick Knowles, the show is an hour long programme in which the construction team takes on ambitious builds to help out deserving families.