Developed by Knauf Facades, the new ThermaFrame system is designed to meet the thermal requirements of any construction by greatly reducing thermal transfer through the wall and removing the need for external insulation, making U-values as low as 0.15 W/m2K easily achievable.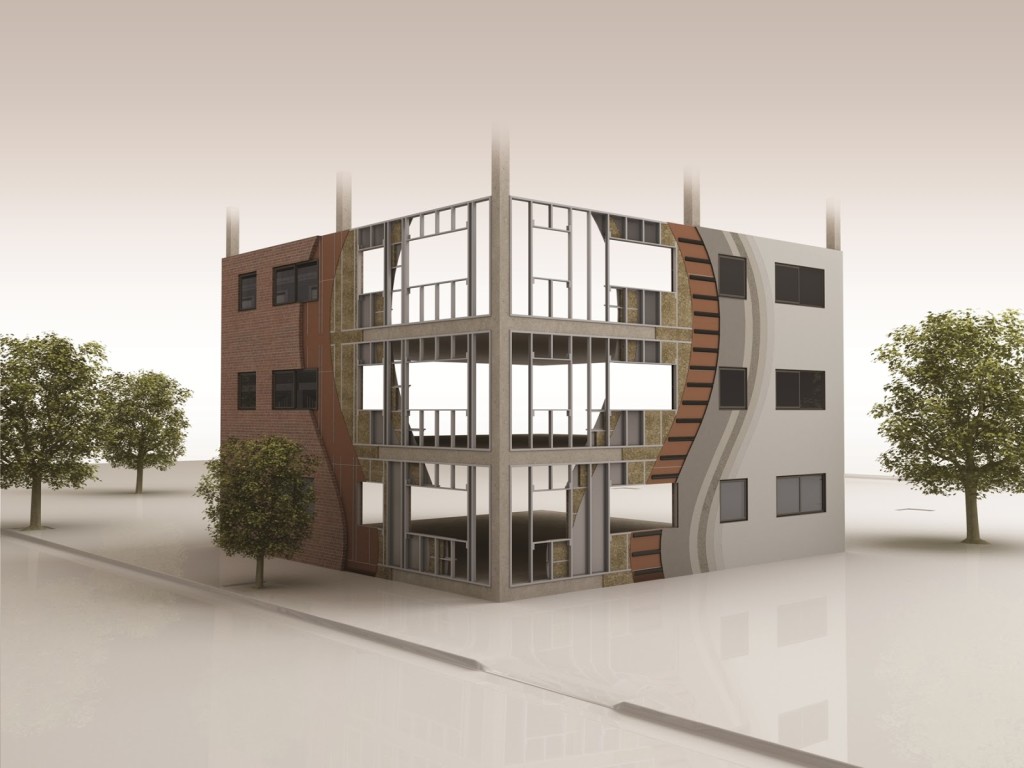 The ThermaFrame system is designed to anticipate the future requirements of the Code for Sustainable Homes as well as current Building Regulations and Technical Handbooks. In many cases, ThermaFrame can also reduce the thickness of the overall solution, and so increase the amount of internal space.
By using Knauf's own innovative thermal stud, ThermaFrame offers a cost effective cold frame solution that places the insulation between the vertical studs.
The ThermaFrame system offers both design choice and flexibility and a 'One System Warranty'; the Knauf full System Material Warranty covers the complete solution for the design life of the building. Individual component warranties are also available, including the option to add in individual components and services such as Knauf's independent verification and sign off service.
All Knauf Exterior Wall Systems have been fully designed and tested for their structural, thermal, fire and acoustic performance in collaboration with UKAS laboratories and industry leading consultants such as the Steel Construction Institute (SCI). Fire safety is operational from the start, allowing for high levels of fire protection during construction, as well as once the project is complete.
The system also enables fast track construction, as a weather-tight external envelope can be erected swiftly so that internal work can start sooner, facilitating an overall faster return on investment for the project and a quicker payback period.
The lightweight construction can also reduce the load on the primary structural frame and substructure design. The system can also provide benefits to construction or refurbishment schemes that are working towards improved BREEAM levels or Code for Sustainable Homes credits.
Knauf's own Technical Support Officers and external Facades Team are available throughout the process to provide a design detailing service and technical support both off and on site, ensuring that the most efficient and robust option is chosen.