Dozens of Knauf employees have pledged their commitment to the charity, Walking With The Wounded (WWTW) at a joint event at the Knauf plant in Sittingbourne last week.
As one of the world's largest manufacturers of lightweight building products and systems, Knauf and its employees throughout the country, have selected WWTW as its charity partner for 2017.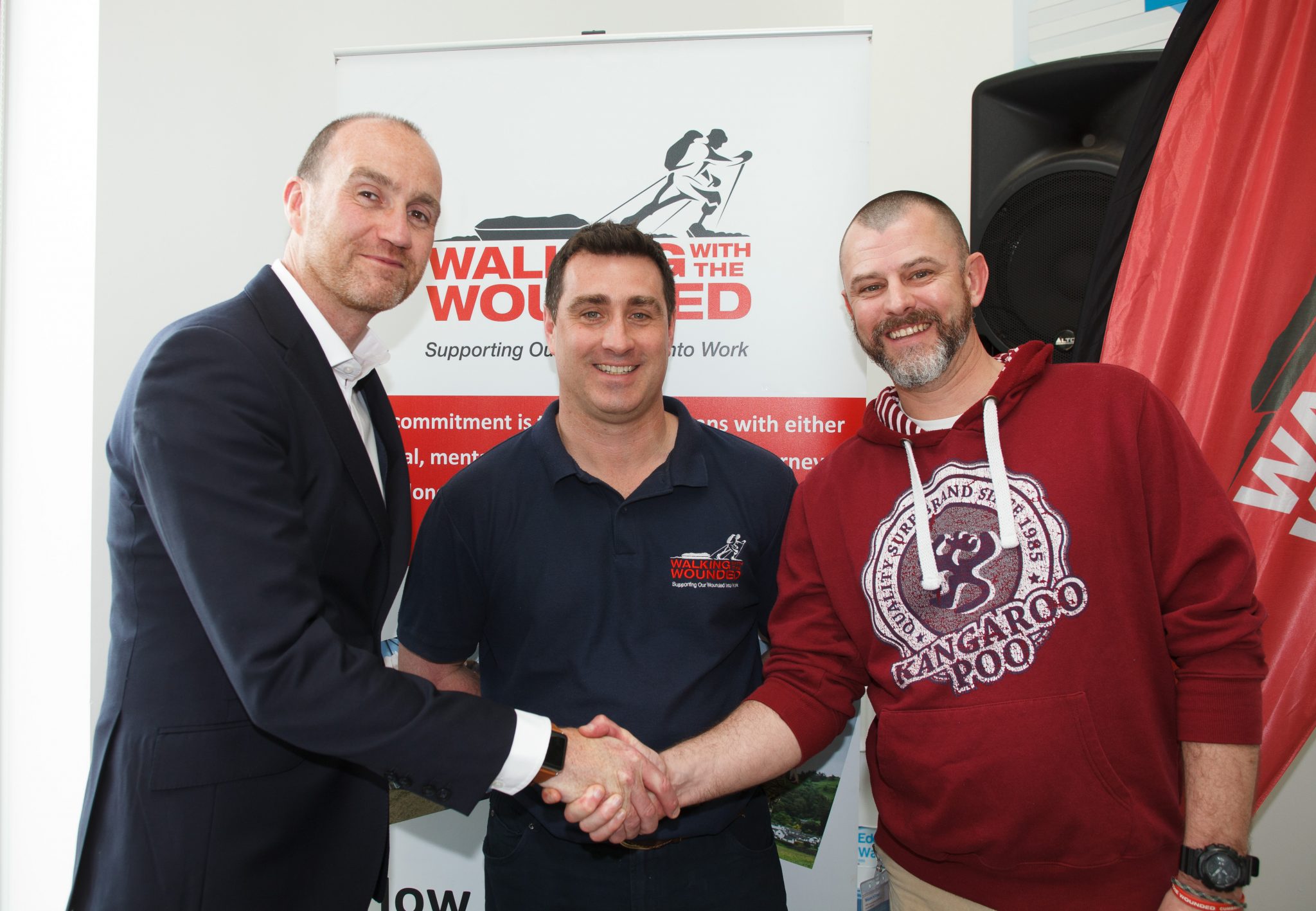 WWTW Director of Fundraising Andrew Cook, WWTW beneficiary Duncan Welton and selected guests were welcomed to the manufacturing facilities of Knauf on Thursday to launch the partnership, which included a factory tour and event sign up.
Andrew Cook said: "During this year we will engage with around 3000 veterans. Our programmes are growing across the country all the time, but to do that we need more money to upscale and support more veterans. We are hugely grateful for the support that we are receiving from Knauf and look forward to a great partnership in 2017."
The pledge will see Knauf employees participate in several upcoming charitable events, including WWTW's flagship annual fundraising event, the Cumbrian Challenge, and raise money for a worthy cause.
WWTW not only helps to raise funds but actively works to retrain and re-skill men and women who have been wounded both physically, and mentally, during their time in military service to their country. Duncan is one of those men, and after 12 years in the army, he was homeless and out of work, suffering with post-traumatic stress disorder. WWTW was there to help Duncan, as the charity has been with many others.
Knauf UK and Ireland Managing Director, Ian Dean said: "We are delighted to announce our partnership with Walking With The Wounded. At Knauf, we not only aim to raise funds for our chosen charity but also engage with our employees whilst doing so."
This follows numerous charity events that Knauf employees undertook in 2016, which included the Tour de Knauf, an epic 400 mile cycle ride from Sittingbourne to Knauf's manufacturing plant in Immingham.
Employees took the opportunity on Thursday to register their interest for the 2017 charity events calendar which so far comprises:
Cumbrian Challenge 2017 –

May 12-13

Men's Health, Survival of the Fittest –

July 8

Windsor Half Marathon –

September 24
These events are just the beginning with further dates to be added to the calendar throughout the year.
While competing, Knauf employees will be supported by WWTW, with a number of beneficiaries taking part alongside the Knauf teams.
For more information and to help Knauf raise money for WWTW, please visit the event specific Virgin Money Giving pages.
http://uk.virginmoneygiving.com/fund/knaufcc
http://uk.virginmoneygiving.com/fund/knaufwindsor
http://uk.virginmoneygiving.com/fund/knaufsurvivalofthefittest