I am always keen to get plasterers in front of the latest products and materials and not only does this give the plasterers a better understanding on how to use the products but also helps the companies involved to learn more about what plasterers need and want.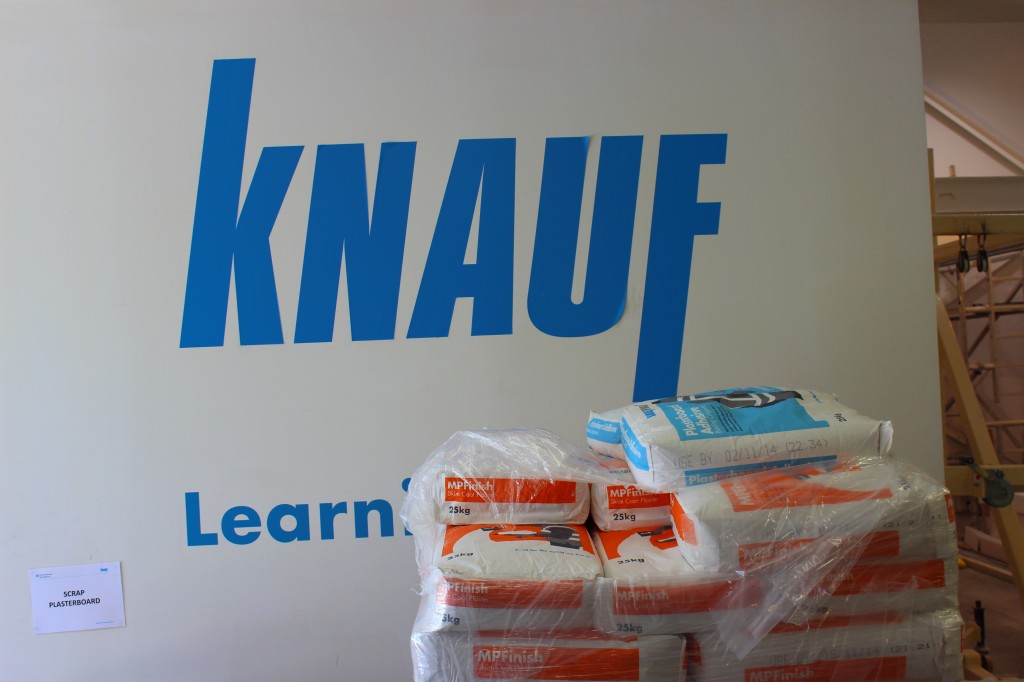 So the chance for a number of The Plasterers Forum members to head to Knauf's head office and training school to play with MP Finish and get shown the best way to use it and finish it. MP Finish is Knauf's answer to Thistle Multi-Finish, and a lot of plasterers on the forum are preferring MP Finish now after using it at Knauf training days.
It was a very early start for me as I had to drive from my home that is about two hours away and get to knauf HQ preferably before everyone else arrives, and so I can just generally be ready and prepared.
I was on time and in fact, I was really early so I thought I would stop at a services and have a nap. Well, that nap slightly over run and I found myself having to "push" along a bit quicker to make up some time.
I arrived and was not the last person to arrive, but I was most definitely not the first. A few introductions were made and hellos and what not, and we were taken into the HQ and given passes and generally made to feel welcome.
Breakfast was on its way, and the banter started pretty much as soon as Richard Lord arrived on the scene, and it didn't really stop all day. Breakfast came, and I was excited and so were the other 16 burly plasterers, but I was devastated to find out it was McDonald's breakfast as I absolutely love the McMuffins but having a severe intolerance to egg I had to just sit and smell it all and watch as everybody tucked in.
Once breakfast was over, we headed into the training center and were shown MP finish and started spinning up and getting it on the walls and for some reason, plasterers need a bit of coaxing to get their trowels out in front of other plasterers, so I stepped up to the mark and stuck some on.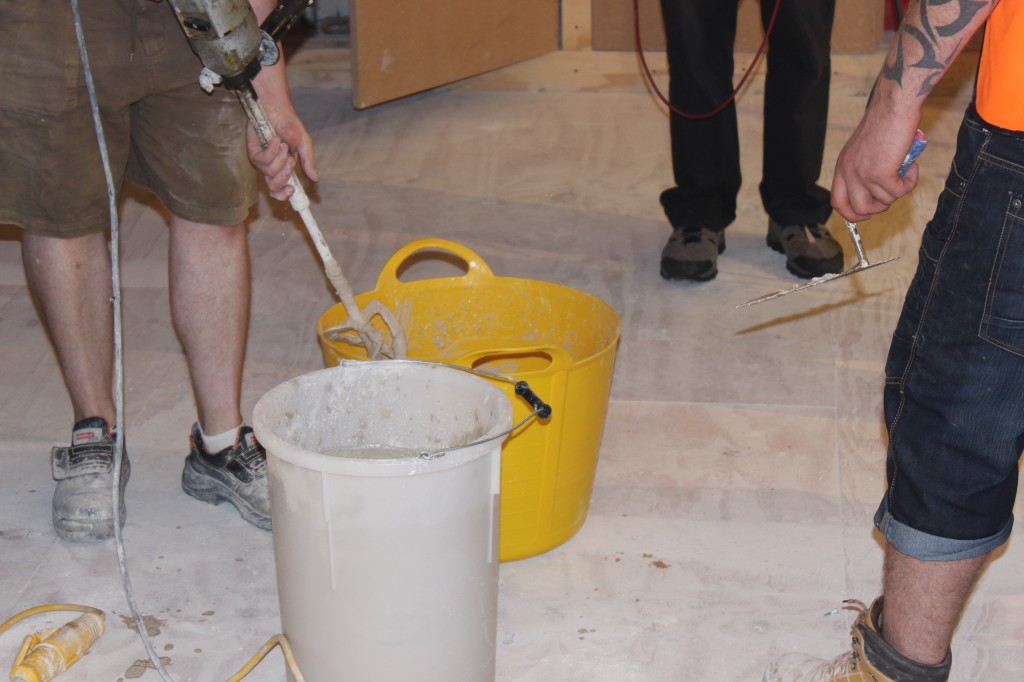 When I say I put some on, I was using a very new product it came in a white bag and was MP finish, but it was a new formula that they were testing and trialling and myself and a few of the lucky member got the opportunity to have a go and while we explained how it felt and the differences. Whilst doing this, we were being watched by a team of people while also being filmed.
It is a very important for Knauf to get feedback off people who use their products, and our feedback was being listened to which is great and also gives plasterers a better understanding of what goes into developing a new or should I say new formula plaster.
Once we had plastered a number of boards and second coated, we discussed lots of new products that will hopefully be coming to the market in the coming years and there is one product I am very excited about, However, I'm not sure I am allowed to talk about it yet so I will have to save that for another day.
The next demonstration was of Knauf Airless system, which is spray finish that is very tight and is becoming increasingly popular on sites, and a few of the lads used it in the past and love how it works and how quick and good it is to get a great finish with not a great deal of effort and how easy it makes it for the painter later on
Airless system is going to, in my opinion, take sites away from tape and jointing and this is a system that will replace it, and I think it's a much better way. The finish is great and its very easy to do and also its not as messy and there is no need to go looking for places to dump your dirty water or anything like that.
I have posted about airless a few times before, and I have always been excited by it, and I am very confident for its future in the market.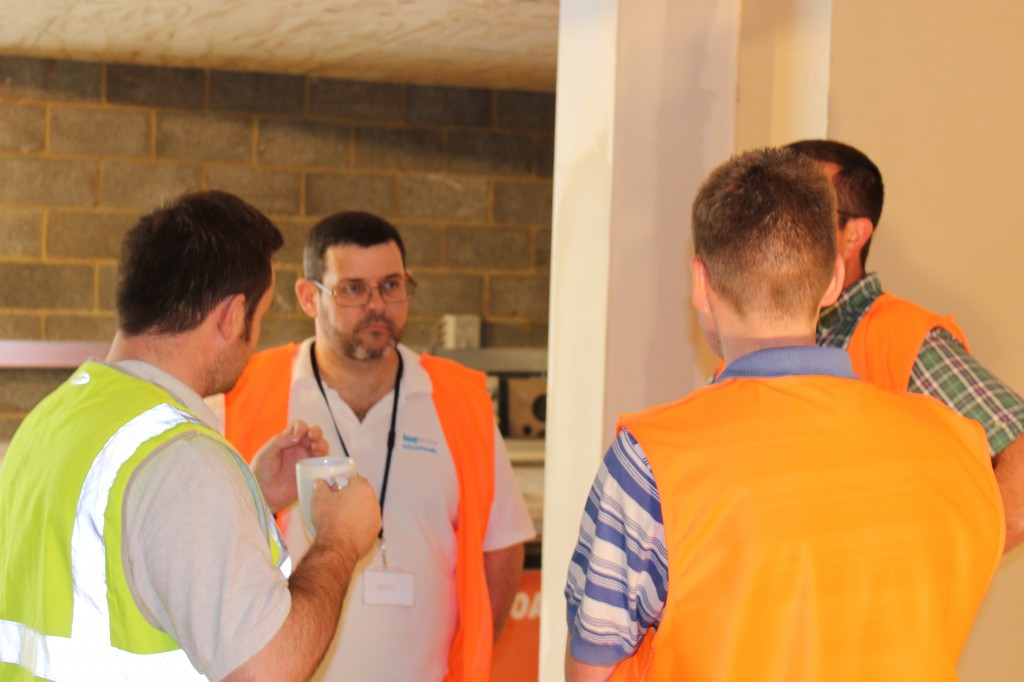 Once we had troweled up our work and were pretty much finished we all drove up the road a few mils to a go kart track. Yes, Knauf took us karting… how cool is that??
I am a massive petrol head, and I go karting extremely regularly so I was quite eager, and I am very competitive on the track so was hoping for reasonable big things.
At the kart track, we had lunch, which was perfect but nothing could take away the tension as 16 chaps and Rachel started to get competitive and start working out best lines and generally getting stuck in.
We were going to have 3 sessions, the first one was a practice, and I was belting around and was feeling pretty confident about the forthcoming races and after the 15-minute practice session was over we got ready for the first of two races. I was starting from the back of the grid or near enough is fine as I love a challenge. When the lights went green, I whipped up the middle and was in about 5th place, and I battled through. I got punted off by someone and still managed to finish in 3rd or 4th which is not too bad.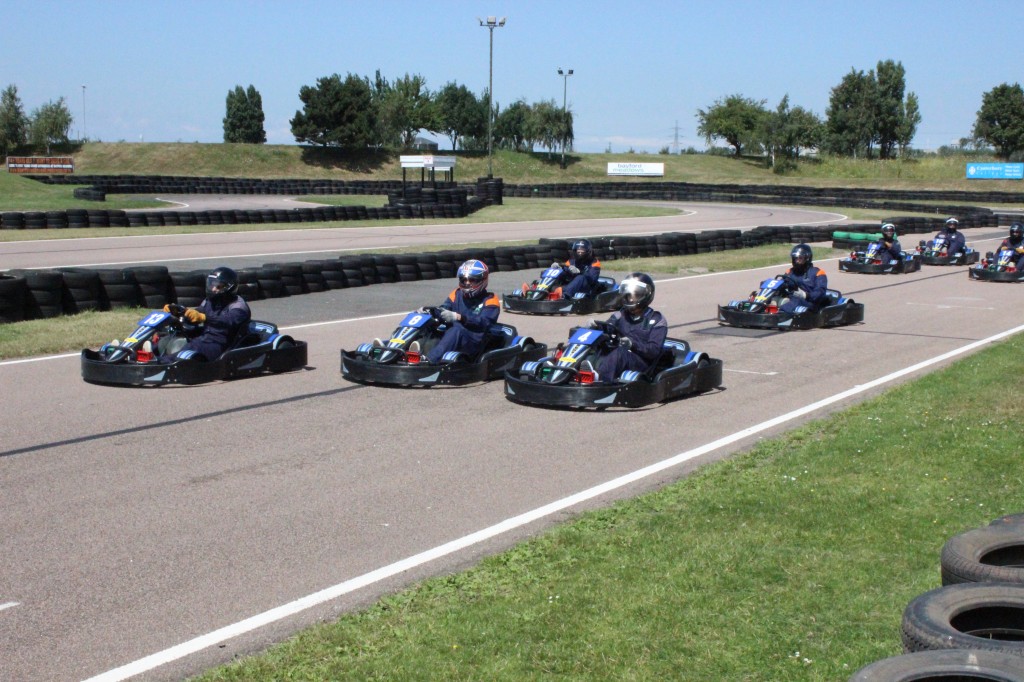 The next race is the one that counted, and I was looking for a podium finish. I started reasonable strong, but something was wrong, I was being overtaken on the straights, and I was struggling to keep up with the rest of the pack and the kart's handling was different.
I was thinking about going into the pits, but I thought that was a bit prima donna so I battled on and I was baffled as to why I was not competitive. The race was over and I was way down the field, and as I pulled into the pits, I hit the tyre wall as the kart would not turn right. The marshall was yelling at me to turn, but the kart would not do it.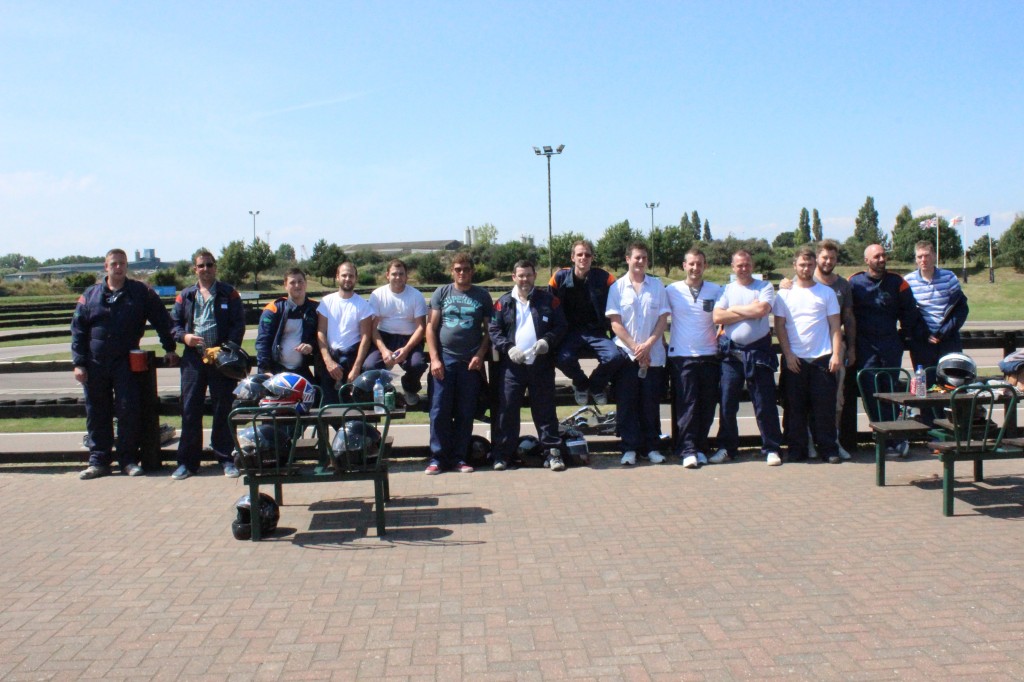 It looks like I sustained steering damage on the first race and which the front right wheel was not steering I am quite surprised I even made it to the end. I am very disappointed with myself but never mind will be back.
Well done to Rachel for being the quickest lady on the track and well done to Steve Currier for being the fastest man on the track.
Once we finished karting a few of the lads headed back home while the rest of us headed back to Knauf HQ to have a look at our work and see the finish results of the airless system.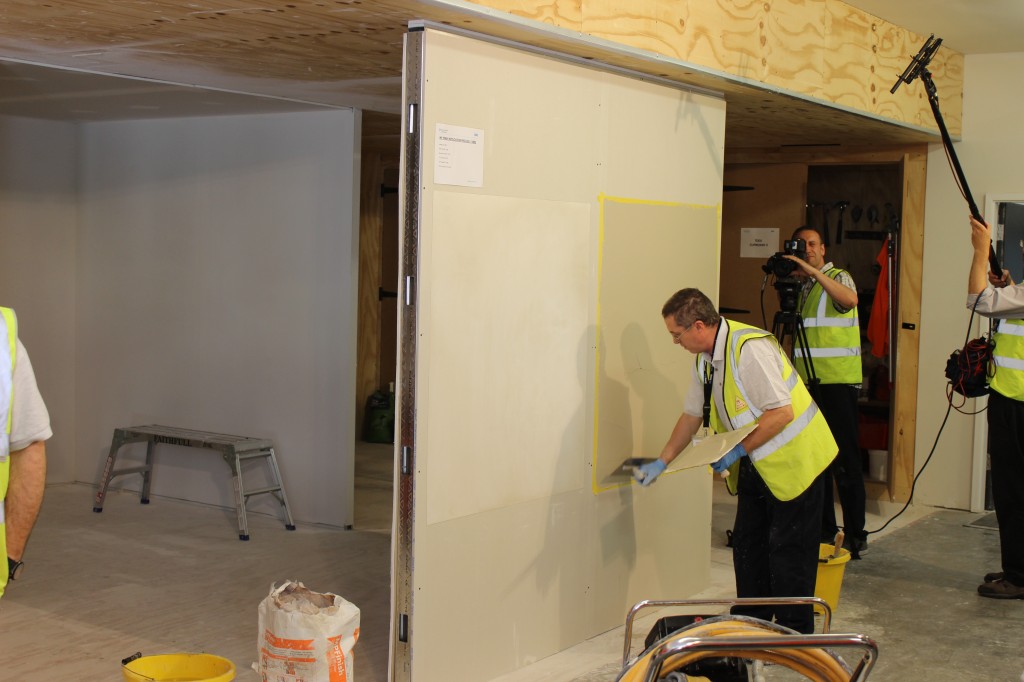 While we were out a chap from Knauf had painted half of a finished demo section as some of the forum members pointed out the finish was not up to scratch. With it painted you could not see any blemishes at all and to be honest I was quite impressed with the painted finish as well.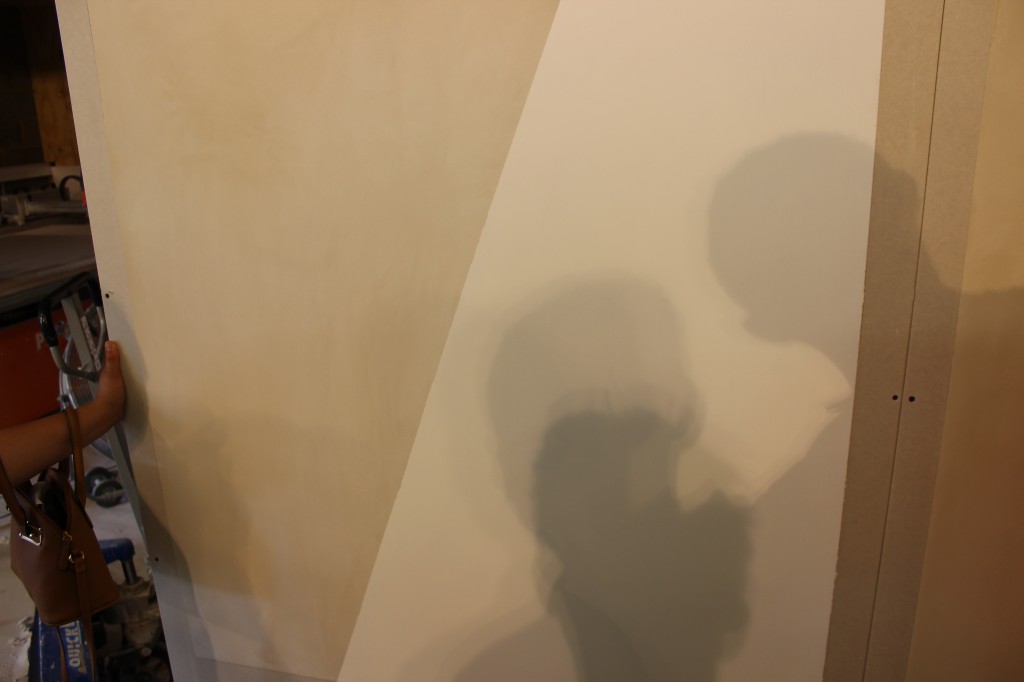 At the end of the day the guys who returned to the Knauf HQ got the chance to pick up some MP Finish and take it away with them to have a go with in their own time.
It was a great day and although a long one for most of us. It was well worth the drive, and I would like to thank everybody from The Plasterers Forum that came and everybody at Knauf that helped to make the day a perfect day.