In response to market demand and the growing popularity of piston pump spray machines Knauf is introducing an enhanced range of Airless Readymix Plasters that offers an extremely efficient alternative to traditional plasters for finishing walls and ceilings.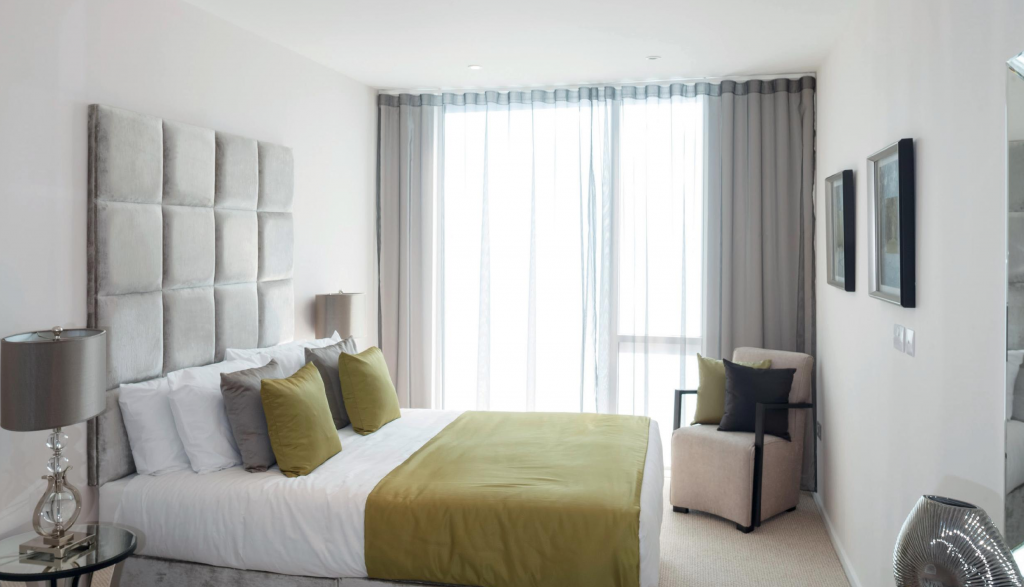 Every finishing need is met by the four products in the range – Knauf Airless Backing, Knauf Airless DuraDeco, Knauf Airless Finish and the hard-wearing primer Knauf Airless Primer Surfacer – which provide all that is required to deliver a matchless surface in a fraction of the time required by traditional means.
Manufactured from crushed and milled marble together with polymer and organic binders, these plasters are faster and easier to apply than traditional plasters while achieving the same high quality of finish. Delivered ready to use, the plasters remove the need for any mixing on site, dry rapidly and are easy to finish – just spray, level, sand and paint.
Application is quick too as one machine can apply 250m² in just eight hours, leaving a finish that is far more flexible than conventional plasters so that there is less cracking, chipping and flaking. As a result, less decorating is required, saving even more time and money.
Using these Readymix Plasters also reduces hazards because it cuts the need for platforms and hop ups as operatives can apply them up to 3m from floor level.The formulations are completely safe for both the user and the environment as they are water-based and contain no toxic chemicals. These products also score highly in terms of the environment because, not only are they delivered in recyclable bags, but they also contribute to improved water and waste management while reducing the amount of waste going to landfill.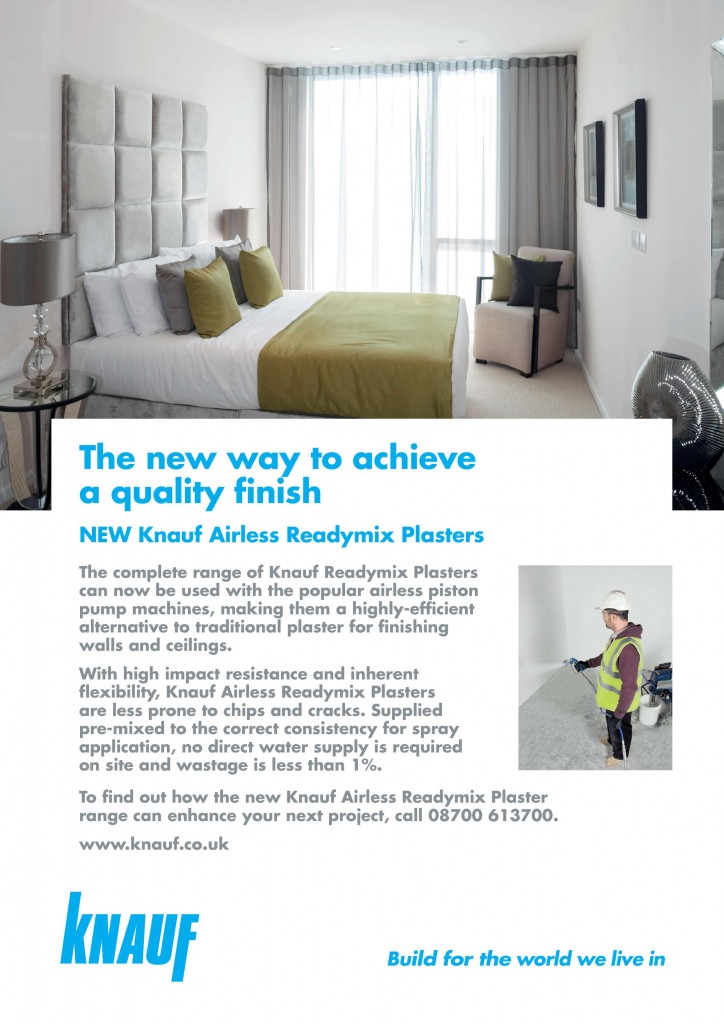 Developed to be used as a first coat, Knauf Airless Backing is a semi-lightweight plaster that fills and levels any imperfections to provide an improved surface for decoration once finished, using either Knauf Airless DuraDeco or Knauf Airless Finish.
Ideal for high traffic areas, Knauf Airless DuraDeco is applied in two coats to walls and ceilings either as a decorative textured finish requiring no extra decoration or – for a smooth finish – sealed with Knauf Airless Primer Surfacer.
Walls and ceilings can be given a smooth finish with ease using Knauf Airless Finish, which can be applied as a two-coat surface coating or as a second coat over Knauf Airless Backing, before decoration (a mist and one coat of paint). Or, alternatively, it can be finished using Knauf Airless Primer Surfacer.
Specially formatted for use with readymix spray plasters, Knauf Airless Primer Surfacer achieves a far smoother finish for walls and ceilings than traditional plasterboard primers, resulting in a high standard of paint finish that will not show any joints – even in critical light conditions. It is applied in a single sprayed coat over Knauf Airless DuraDeco or Knauf Airless Finish.
These products demonstrate Knauf's commitment to innovation with proven benefits for the user and the environment alike, cutting costs and boosting performance and efficiency.