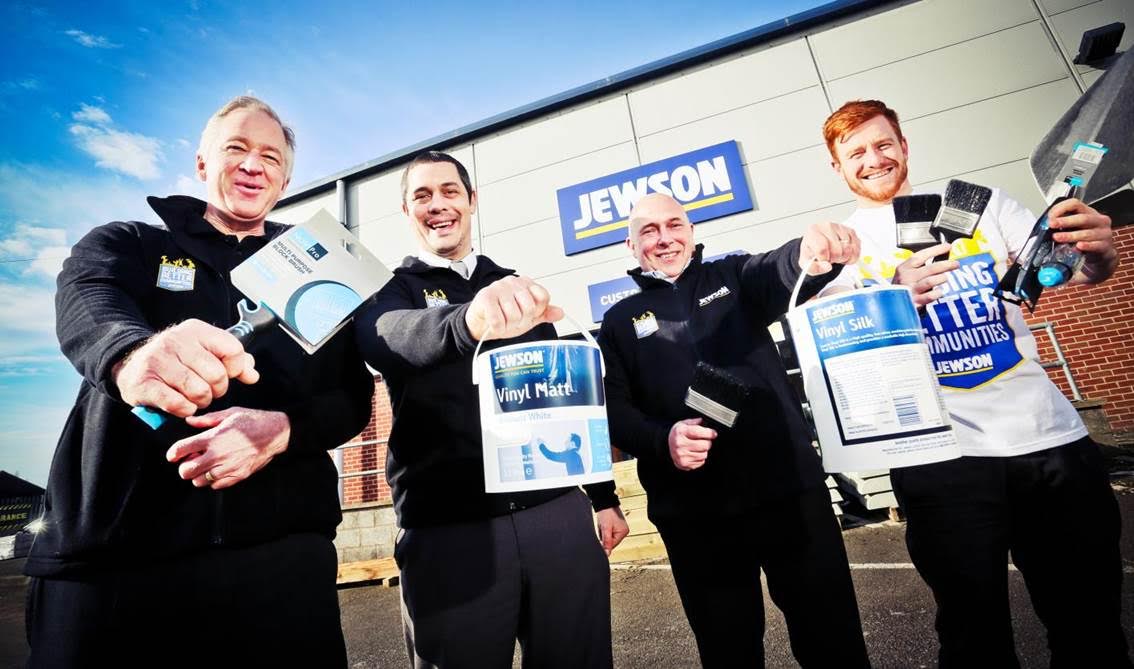 Jewson has announced the return of Building Better Communities for 2017, the competition where deserving causes and tradespeople that make a difference in their local areas can win a share of a £250,000 total prize fund.
New for 2017 is the Trade Hero category; which seeks to celebrate construction workers who carry out the behind the scenes tasks in their community that often go unnoticed.
Whether it's a roofer who has fixed a leak in the village hall, or a builder who has supported a local children's charity – Jewson wants to hear from these individuals.
The winner of the Trade Hero category will be rewarded with £50,000 worth of building materials to complete a community renovation project which they have nominated.
This year's regional prize fund has doubled to £200,000, and is open to applications from improvement projects across England, Scotland and Wales. Community groups can apply for help with renovations large or small, with the most deserving project receiving a top prize of £50,000 for materials and labour.
Mark Rayfield, CEO of Jewson, explained: "Building Better Communities has gone from strength to strength over the last two years. We're looking forward to helping many more worthy causes in 2017 with an even bigger regional prize fund.
"But these projects don't build themselves, and since starting the competition in 2015 we've seen many local tradespeople give up their own time to lend a helping hand. These are the unsung heroes, whose work often goes unnoticed. We thought it was about time they got some recognition and that's why we've introduced the Trade Hero prize this year."
Since the first year of the competition in 2015, Building Better Communities has helped over 40 community projects across the UK. This year the competition is supported by a number of Jewson partners including Velux, Norbord, Marshalls, Polypipe, Recticel, Tarmac and British Gypsum.
Tradespeople and community groups have until 5th May 2017 to nominate their project. Applications can be made via www.buildingbettercommunities.co.uk or the Jewson Facebook page atwww.facebook.com/JewsonUK.
For more information, please visit: www.buildingbettercommunities.co.uk.