Leading insulation manufacturer, Saint-Gobain Isover, has achieved certification from the British Board of Agrément (BBA) for its Optima Internal Wall Insulation (IWI) system.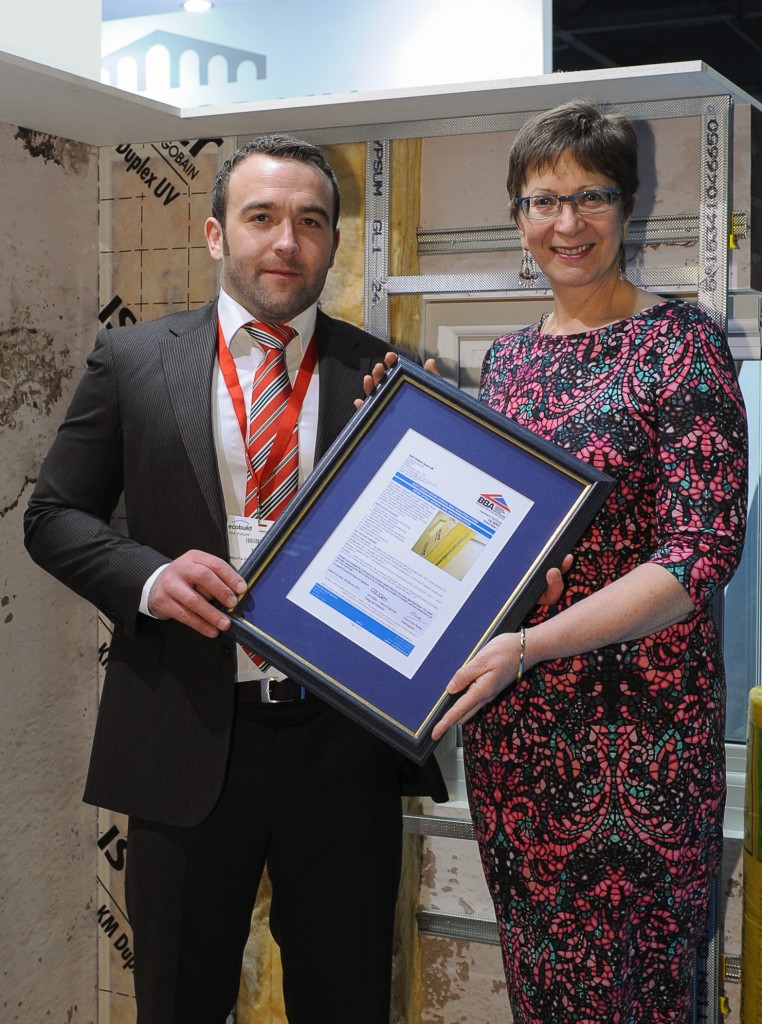 Following several stages of robust testing, Optima has been awarded The BBA's 'Agrément Certificate', which recognises high-quality construction products and systems.
The pioneering mineral wool system is designed to improve the thermal performance of solid or hard-to-treat walls significantly while protecting the original fabric of the building, and is suitable for application under both the Green Deal and ECO schemes. As an easy-to-install IWI system, Optima provides specifiers and installers with a cost-effective solution to insulation retrofit and makes greater energy efficiency more achievable in a large range of building types.
Tom Cox, product and systems development managerat Isover, explains: "Optima is unique as an IWI system. It has been designed with a 'through the wall' approach in mind, meaning it not only improves the thermal efficiency of a building, it also addresses issues associated with moisture and airtightness. This makes it an incredibly flexible, high performance retrofit insulation solution – something that the BBA has recognised with its award."
A comprehensive installer training programme on the Optima IWI system will begin in April 2014, covering the whole of the UK. Delivered by Isover's team of in-house experts in partnership with PPL Training, the initiative will further contractors' knowledge of the system and its application.