Saint-Gobain Isover has provided housebuilder William May Developments with innovative airtightness membranes and high-performance insulation to optimise thermal efficiency and moisture management in a new development in Bestwood Village, Nottingham.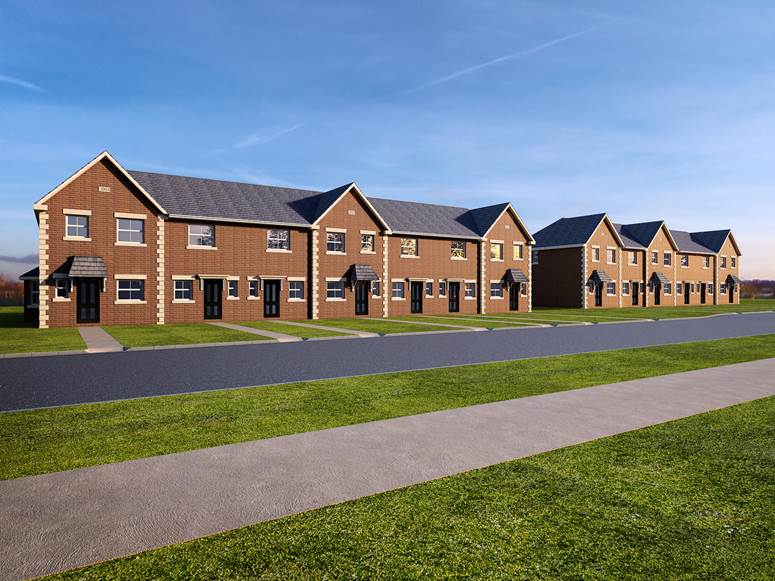 The manufacturer's Vario Membrane System was selected for the construction of 18 timber framed housing units, following a decision by William May Developments to use sustainable timberframe construction, rather than traditional brick and block. Due to the nature of the building method, high-performance airtight materials were required to optimise moisture management and thermal efficiency within the houses.
Capable of minimising air leakage from external walls and internal partitions, the Vario Membrane is ideal for enhancing thermal performance in timberframe homes. The membrane also offers improved breathability compared with standard materials, allowing moisture to pass through the building fabric without becoming trapped, reducing the risk of damp and mould formation, and any subsequent damage to the timber frame.
William May Developments also chose the manufacturer's Acoustic Partition Roll (APR) for use in the homes due to the high levels of acoustic insulation it provides. Installed in external walls, internal partitions and floors, the glass mineral wool solution enables the housebuilder to meet regulatory requirements regarding noise control in domestic buildings and ensure a quiet, peaceful environment for occupants.
Tom Foster, product manager at Isover, said: "As this was the first time William May Developments had used the timberframe method, it needed solutions that not only helped support the performance of the overall building fabric, but were also straightforward to fit. The systems we proposed could be easily cut to size, streamlining the installation process.
"Crucially for William May Developments, the flexibility of the Vario Membrane and APR meant they could be used throughout each individual building, regardless of differences in design, which helped simplify the supply chain."
Ian Jowett, managing director of William May Developments, added: "Without such high-performance and flexible solutions, it would have been much more of a challenge to create timberframe homes of the quality we always aim for. Thanks to Isover, we have been able to build a development that is not only environmentally-friendly, but also offers the warm, inviting indoor environment that our customers expect."