On Sunday 29th September, Tom Foster, senior product manager at insulation manufacturer Saint-Gobain Isover, donned his running shoes and headed to Windsor Great Park in Berkshire to take part in the 31st Windsor Half Marathon. Tom formed part of a 13-strong team racing for charity on behalf of the company's parent group, Saint-Gobain.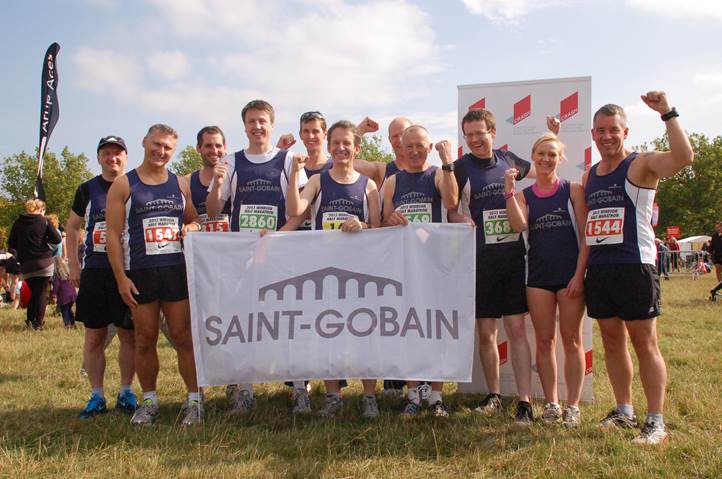 Racing in bright sunshine and balmy conditions, Tom crossed the finish line in just two hours and seven minutes. Saint-Gobain teammates Ken Armstrong, Padraig Barry, Mike Chaldecott, Linda Dodd, Phil Eveleigh, Bruce Fisher, Clare Gibson, Simon Hare, Jonathan Male, Bilal Mohammed, Pete Moody and Simon Tait also successfully completed the course.
In running the marathon, Isover and the Saint-Gobain team have raised £1,365 for charity, and more money is still to be collected. The funds will be donated to CRASH, an organisation dedicated to providing cash grants, supplying free building materials and helping construction professionals volunteer their time to improve hostel accommodation for homeless people in the UK.
Speaking after the race, Tom said: "My legs are stiff and I'm nursing a few blisters now, but I relished the opportunity to run in the shadow of Windsor Castle. The spectacular scenery and glorious weather helped, but what got me through the most challenging stretches was the knowledge that I was raising money for such a good cause. The work that CRASH does means a great deal to all of us at Isover and I'm really proud that the funds I helped raise will go towards improving living conditions for homeless people."
To find out more about the Saint-Gobain team's fundraising efforts, visit: http://tinyurl.com/qxwqde9.
For more information on Isover, visit www.isover.co.uk, or tweet @IsoverUK.