Leading insulation provider, Saint-Gobain Isover, has launched a new training course to help contractors, dry-liners and plasterers learn about its advanced Optima Internal Wall Insulation (IWI) system. Participants will be able to gain hands-on experience in installing the solution, helping them provide energy saving solutions for customers with solid wall properties.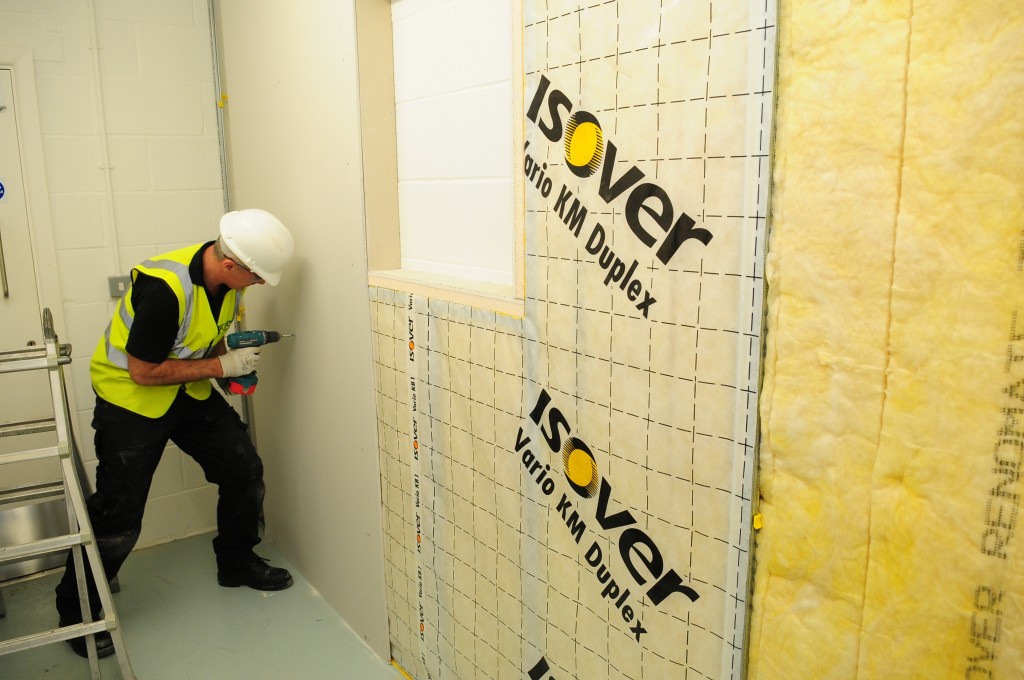 Aimed at existing IWI installers, as well as those with less experience installing IWI, the one-day course will run at locations across the country and is ECO and Green Deal accredited. As well as the practical workshop, the course will teach the theory behind Optima, including a closer look at how it works, health and safety considerations, and finishing and detailing methods.
Optima IWI is a ground-breaking dry lining system developed by Isover to significantly improve thermal insulation and moisture management in solid wall or hard-to-treat properties. Property owners can have Optima IWI installed with ease and with minimal loss of floor space. The solution is a cost-effective alternative for insulating walls where external or cavity wall insulation is not an option.
Claire Swanepoel, Product Manager at Isover explained: "Optima Internal Wall Insulation is a great solution for installers looking to address the issues of thermal performance and moisture management in hard-to-treat properties. However, without correct installation, the system will not perform to its specified levels.
"Our new training course will give those working with Optima IWI a full understanding of installation techniques, allowing them to properly install each element and ensure the system offers customers the highest possible performance."
The course is available to complete at various locations including participants' own premises. For more information, call 0845 2600 966 or visit the training course pages at www.isover.co.uk