Safeguard Europe – the UK's leading specialist in damp-proofing and waterproofing technology – has introduced a dedicated tool kit designed to make installation of its Dryrod damp-proofing rods even easier, quicker and more reliable than ever.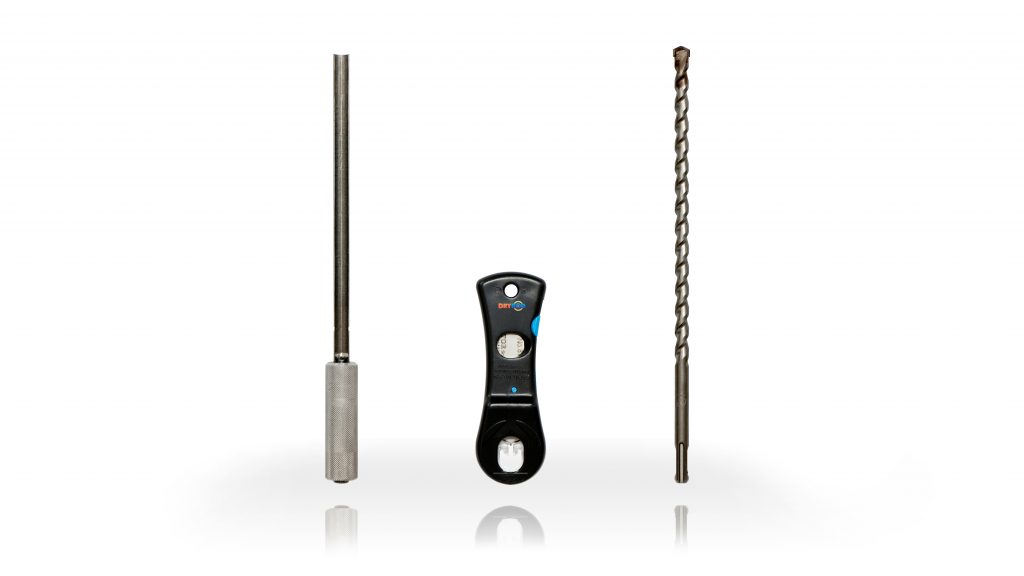 The Dryrod damp-proofing rod is a synthetic rod made from advanced polymers that is impregnated with a silane/siloxane material so that it forms a DPC in brick, coursed stone, rubble infill and cavity walls. It is the fastest, cleanest, easiest and most effective rising damp treatment on the market.
The standard 180mm long rods are simply inserted into 12mm drilled holes at 120mm centres along mortar lines. Not only does this method ensure deep penetration but it also delivers the exact dose in each hole without the spillage and mess which occurs with other methods of installation. Any thickness of wall can be treated because the rods can be inserted end-to-end or trimmed back, depending on the wall thickness.
The Dryzone System Accessory Tool Range comprises a 12mm SDS Masonry Drill Bit; a 12mm Hole Clearing Tool – it's surprising how much muck and dust can be left behind – and a Rod Cutter for trimming the lengths when varying wall thicknesses demand.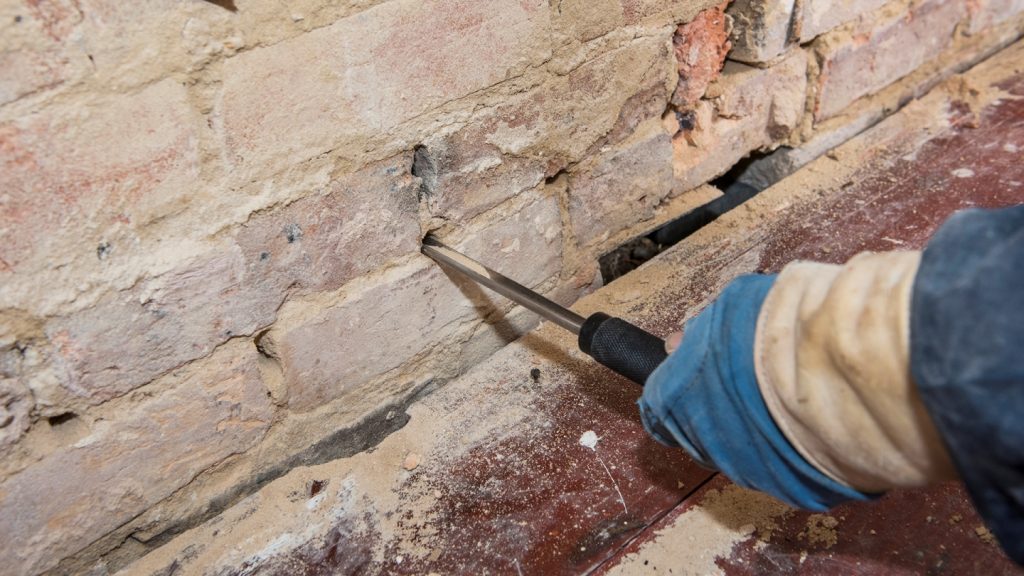 The Dryzone System 12mm SDS Masonry Drill Bit is a high quality drill bit, specifically selected for the purpose of drilling holes in mortar courses as part of the installation process for Dryrod DPC Rods.
The Hole Clearing tool is a high quality metal tool for clearing dust and debris from drilled holes in masonry, ensuring maximum ease and effectiveness during the installation of Dryzone DPC products. The precision-engineered tool is perfectly sized to fit the 12mm diameter holes that are drilled for Dryrod installation and it also features a knurled handle to ensure superior grip.
The Cutting Tool has two blades. One small pointed blade, which can be used to scratch and cut open the plug on Dryzone mastic cartridges, and a rectangular guillotine blade, which is ideal for cutting Dryrod DPC Rods to size. The cutter has a protective cap for the pointed blade and the guillotine blade is safely stored within the body, which ensure the cutter is safe to transport.
Developed to guarantee correct damp-proofing delivery each and every time, and unlike any other product on the market, Dryrod DPC Rods can be installed effectively in highly saturated walls that are very porous and either highly alkaline – such as in new mortar – or with low alkalinity (old mortar). The rods are also effective when installed in warm or cold walls – even if the wall is freezing.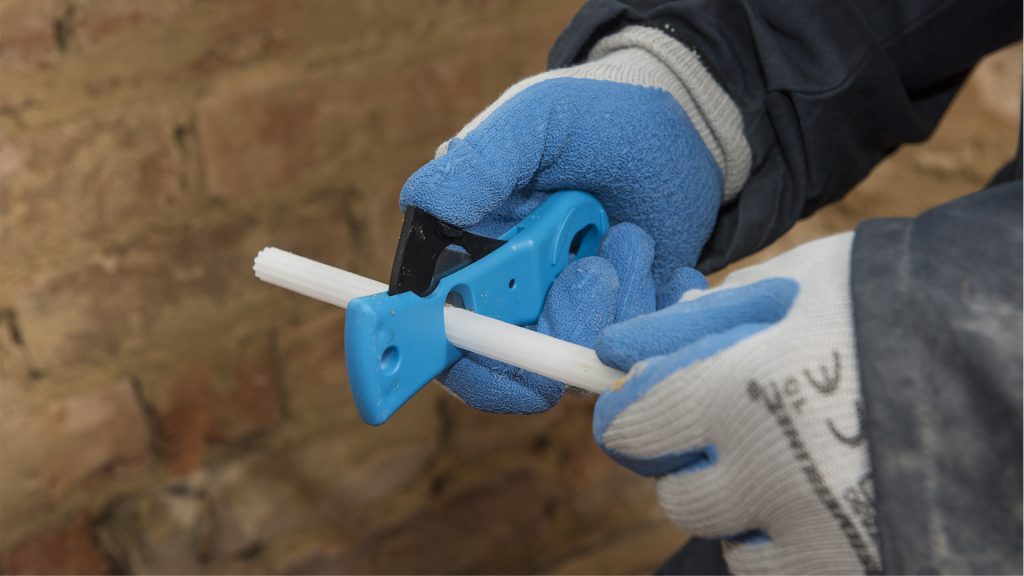 Those responsible for heritage sites will also appreciate that the treatment can be invisible because rods can be removed from the mortar after six months when their active ingredients have dispersed into the surrounding masonry. The drill holes can then be hidden by repointing with colour matched mortar.
Backed by Safeguard Europe's comprehensive technical support, Dryrod is supplied complete with all information needed for a successful installation. This includes the number and depth of drill holes required for various wall thicknesses and types, together with suggested drilling patterns to treat stretcher bond and Flemish bond brickwork and irregular stone.