Vandex BB75 from Safeguard Europe – the UK's leading specialist in damp-proofing and waterproofing technology – is a cementitious waterproofing tanking slurry with superb hydrophobic properties, resistant to water and moisture.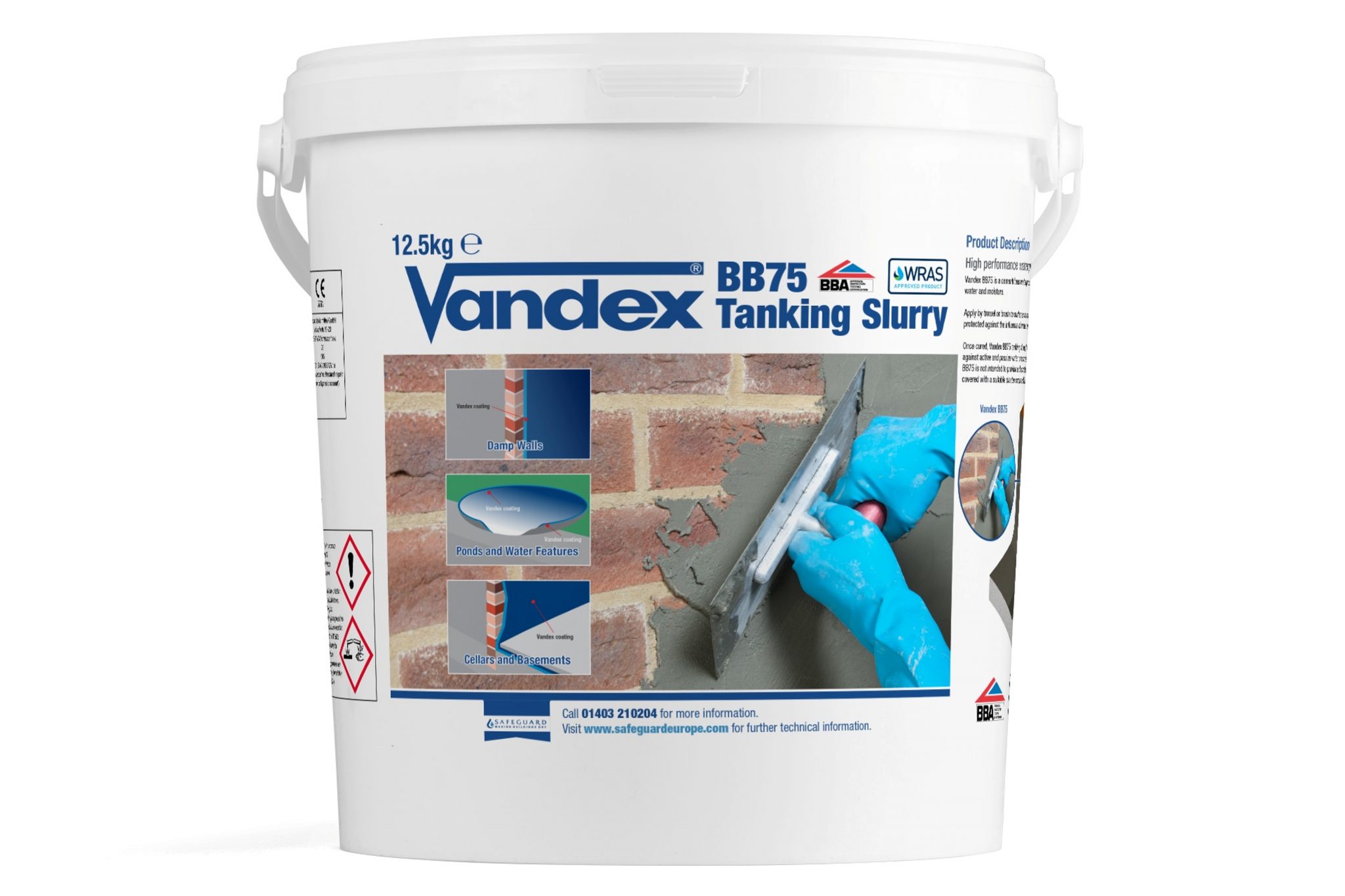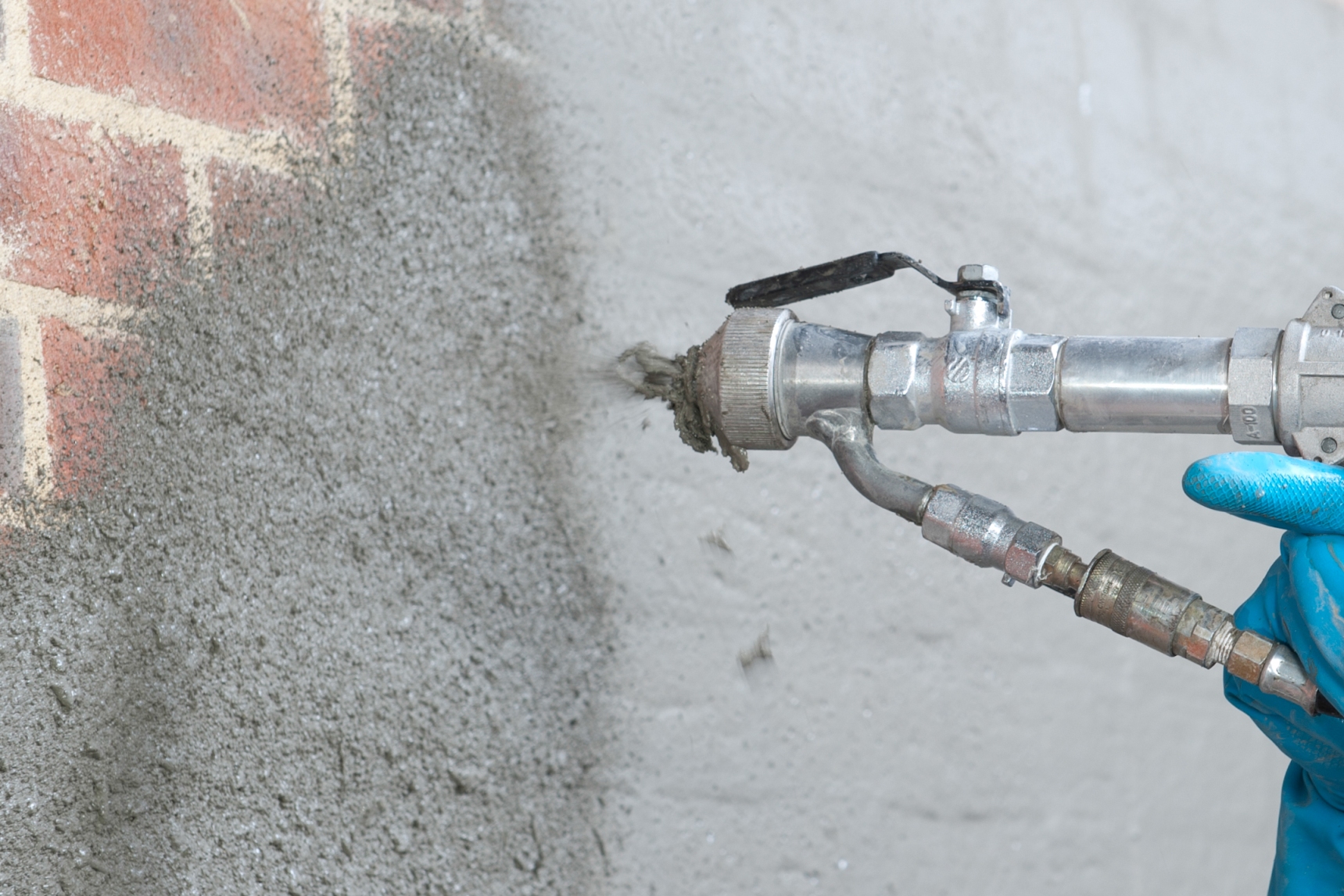 Developed especially for concrete and masonry, the tough, elasticised coating not only protects structural elements such as foundations, slabs and below-ground walls from moisture and water ingress; but also provides sealing solutions for reservoirs, tanks and domestic water features.
Vandex BB75 is applied by trowel or spray to surfaces such as concrete, masonry, and render; and areas of application would include: retaining walls; underground car parks; lift pits; basement and cellar waterproofing and refurbishment; tanks and ponds; and water and sewage treatment works.
Now available in 12.5kg tubs, each contains enough material for between 2 to 4m2, depending on application, substrate and hydrostatic pressures. The tanking slurry cures to be ready for skim plaster coats, tile adhesives, vapour permeable, alkali resistant paints or other decorative coatings in around 28 days.
Owing to its composition of cement, quartz with graded grain-size distribution and selected additives, Vandex BB75 is totally waterproof; and its initial and final bonding capability is excellent, making it suitable to be applied to horizontal as well as vertical surfaces. It is durable, resistant to frost and heat after setting, whilst remaining vapour-permeable.
Once cured, Vandex BB75 tanking slurry forms a waterproof coating that can be employed against both passive and active water pressures up to 7 bar – and so is particularly suited to waterproofing underground. It will bridge up to 0.4mm in concrete and can be used to fill cracks and protect areas of potential cracking.
Once set, the coating resists extremes of frost and heat as well as carbon dioxide, so it can also be employed as an anti-carbonation coating as part of a surface protection system for concrete in accordance with EN1504-2. It is also tested for use in contact with potable water supplies.
The properties of Vandex BB75 can be further enhanced by using Vandex PK75 or Cemelast Liquid polymers as a gauging solution – the resulting products offering improved workability and flexibility.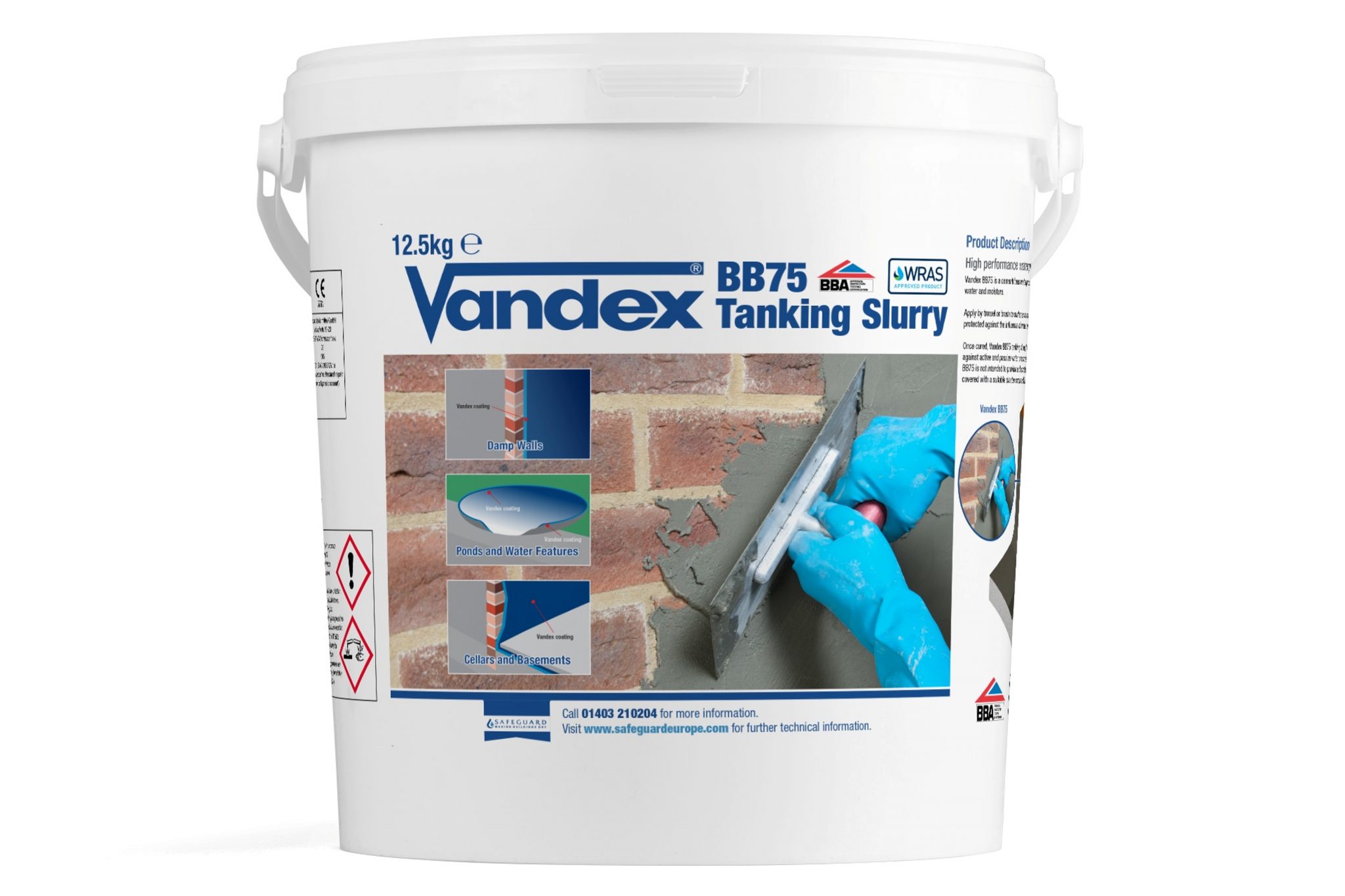 Variants of BB75 include Vandex BB White which, as the name suggests, is a white version based on Portland cement. Its characteristic white colour makes it particularly suitable for use on exposed surfaces such as potable water reservoirs. Its companion product, Vandex BB75 Z, is formulated to have enhanced sulphate resistance, making it ideal for use in sewage treatment planes and in foul inspection chamber refurbishment.
With the Vandex BB range, Safeguard Europe has provided specifiers, surveyors and installers with an easy but durable answer to common waterproofing tasks. Armed with the tanking slurry and its variants, an operative can protect anywhere that needs robust waterproofing, whether that is a cellar, lift pit, swimming pool, reservoir or car park.
Safeguard Europe's range of market-leading, proven damp-proofing solutions is supported by the company's own highly qualified and experienced staff. The support and know-how they offer is extended to contractors, specifiers and property owners and includes technical advice, specification help, research and even in-house laboratory analysis of plaster and masonry.