In the vanguard of the new Drybase collection from Safeguard Europe – the UK's leading specialist in damp- and waterproofing, and masonry repair solutions – is Drybase Liquid Applied DPM (damp proof membrane). As the name suggests, Drybase Liquid-Applied DPM is a liquid, polymer-based barrier coating that can be used to resist penetration of water, gases – such as methane and Radon – salts and other liquids through masonry, stone and concrete.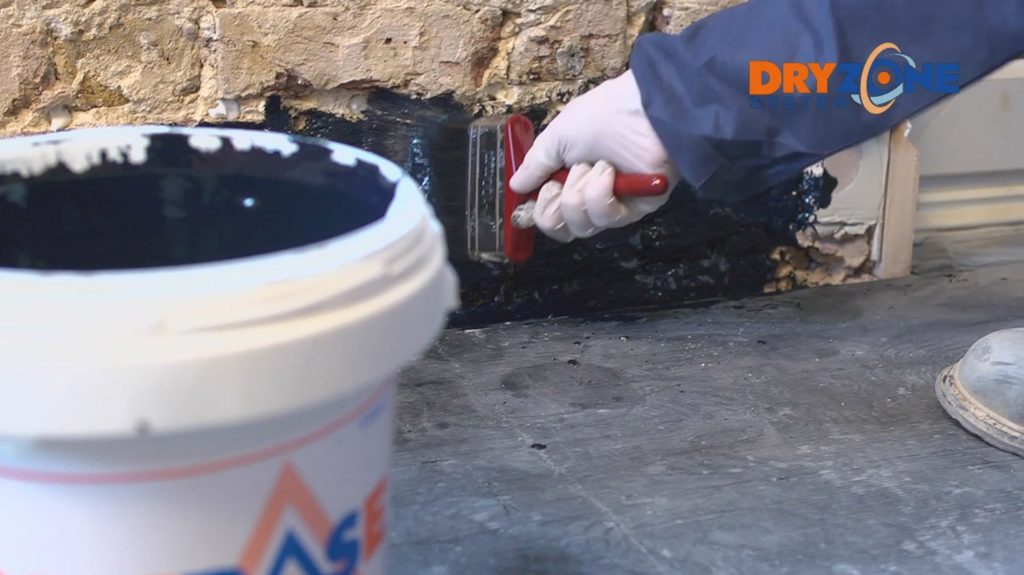 Its polymer blend provides high integrity, elasticity and durability to the finished membrane. Correctly applied, it is water resistant to 20 metres head of positive pressure, and 10 times more resistant to methane than low-density polyethylene (LPDE).
Examples of typical applications would be sealing concrete slabs prior to screeding or overlaying with underlay and laminate flooring; protecting wall and floor-embedded joist ends; and forming floor and wall junction seals in wet rooms. While usually applied by roller or airless sprayer, its liquid form allows it to also be applied by brush – making it ideal for waterproofing around masonry detailing and other hard-to-reach areas.
Supplied as a ready-to-use single pack system, Drybase Liquid-Applied DPM is water-based, solvent free and available in black or white. It has a consistency similar to that of thick emulsion paint.
The product is applied in two coats, and comes in 5l buckets – with coverage being around 4.5m2 per bucket, depending on substrate. Once applied, the product cures to form a membrane that is flexible and elastic and is typically touch-dry in one hour.
A minimum thickness of 0.6mm dry film (1.1 mm wet) is required to provide a vapour barrier. This should be applied in at least two coats in order to comply with CP102:1973, Code of Practice for the Protection of Buildings against Water from the Ground. The first coat should not be allowed to dry for more than 24 hours before applying the second coat. If applying a subsequent screed to Drybase Liquid-Applied DPM, the second coat may be used as a primer for the screed.
No special curing is required. Application of the membrane should not be undertaken if rain is expected before the coating can dry or if the background or air temperature is 7°C or lower.