All local businesses, especially plasterers can improve their business and make more money through local SEO (search engine optimisation). Aderatis Marketing offers local SEO consultancy and local SEO tools to help local businesses.
What is local SEO? (aka Search Engine Optimisation)
Local SEO is a highly effective form of local online marketing. It allows local businesses to promote their services to local customers at exactly the time they're looking for your type of business.
Local SEO uses search engines like Google and business directories like Yelp, Superpages, Qype & TouchLocal. Millions of local customers use these services every day to find the best local businesses in their area.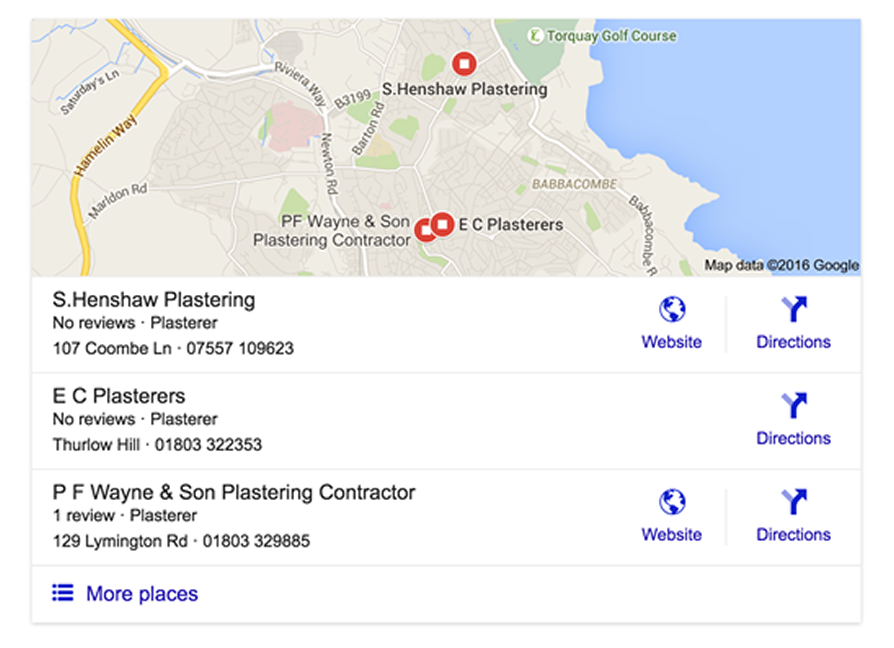 Local SEO removes the guesswork from local marketing. It's not like dropping leaflets through a letterbox or putting an ad in a local paper which may or may not be seen by someone interested in your plastering service.
Local SEO reaches local customers when they're looking to buy your service – they need your service and they're ready to buy it.
And those new customers aren't just online customers, they're 'real customers'. Local online marketing promotes your business (your name, your services, address, phone number…) not just your website. So your new customers will call you or walk through your front door not simply visit your website.
10 reasons why local SEO will help attract new customers to your business
1. Local customers are switching to the internet to find local businesses
85% of local customers use online search engines and directories as their main way to find local business; only 10% of people use old paper directories as their preferred source of local information.
2. The number of online searches for local businesses is now at 85%
In 2015/16 the number of 'local searches' (i.e. a search that included a location in it) grew to a whopping 85%. This was more than double the growth in general search volumes meaning that more & more people are looking for local information & businesses via search engines like Google.
3. Local search marketing is highly targeted & timely
Using local search engines & online directories promotes your business to local customers at exactly the point that they're looking for your business. There's no better time to connect with a potential customer then when they really need you.
4. Highest conversion levels of all local advertising channels
Local directory marketing has higher conversion rates than other, traditional advertising options – up to 50% conversion on some directories. That means that you'll convert 1 in 2 leads into an actual customer.
5. Mobile internet usage growth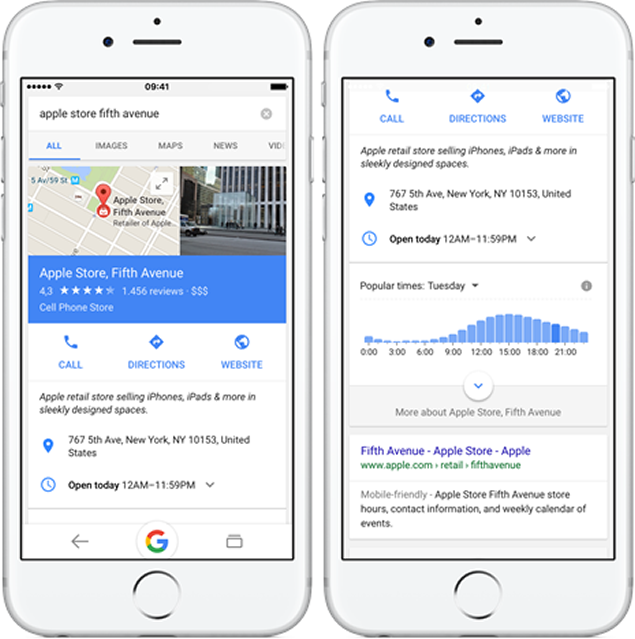 More and more local customers use mobile phones and mobile 'apps' to find best local business while they're walking around. Local SEO covers both PC & mobile internet access meaning you never miss out on a potential customer.
6. Great return on investment
Unlike other advertising (e.g. local papers, leaflets etc…) with local SEO there is little wasted exposure. You reach potential customers when they need you not when they don't. This makes local SEO both efficient and cost-effective.
7. Only 25% of businesses have claimed their Google Places local listings
Most local businesses haven't got to grips with online marketing yet. That leaves the door open for you to get a head start before your competitors wise-up and it gets more competitive. Strike while the iron's hot.
8. Many of the best local SEO opportunities are free (for now!)
It's free to claim your listing in Google maps (called Google Places) and to list your business in hundreds of online business directories. That's free promotion for your business, but it may not be free forever.
9. Local newspaper readership is in massive decline, down 40-80%
Fewer & fewer people are reading local newspapers. Recent figures show some local newspapers have lost 80% of their readership in the last 20 years. Why? Because local people are turning to the internet for their local news as well as to find the best local businesses & local deals.
10. 80% of local consumers trust online business reviews
Word of mouth is a major factor in the success of local businesses. Get your trusted customers to review your business online and attract hundreds of new customers.
These trends are strong now and they're only going to get stronger and more significant in the future. Now is the time for you to take advantage of local search engine optimisation and boost your business before your competitors boost theirs.

Grow your business using local SEO
Local SEO is a fantastic way to for Plasterers to improve their business and make more money. Aderatis offers local SEO consultancy and local SEO tools to help your business.
SPECIAL OFFER FOR THE PLASTERERS FORUM AND PLASTERERS NEWS USERS AND READERS
Our current Rates for New Clients are £400 setup fee and £400 per month ongoing payable monthly in advance.
We have set a low rate of Zero setup fee and £250 per month payable in advance only to users of the forum and plasterers news, this is limited to 2 businesses in any one location, Google will soon be announcing that the 3 pack is going to be reduced to a 2 pack, and while we will be happy to get 2 clients into the new 2 pack it would be unfair to offer this service and not be able to provide the results to all clients.  To take advantage of this special offer email [email protected] with your name, email address and a contact number.