A selection of coatings from Dulux Trade have been used to provide a long-lasting finish to A'Chrannag, an award-winning block of flats on the Isle of Bute, owned and managed by Fyne Homes.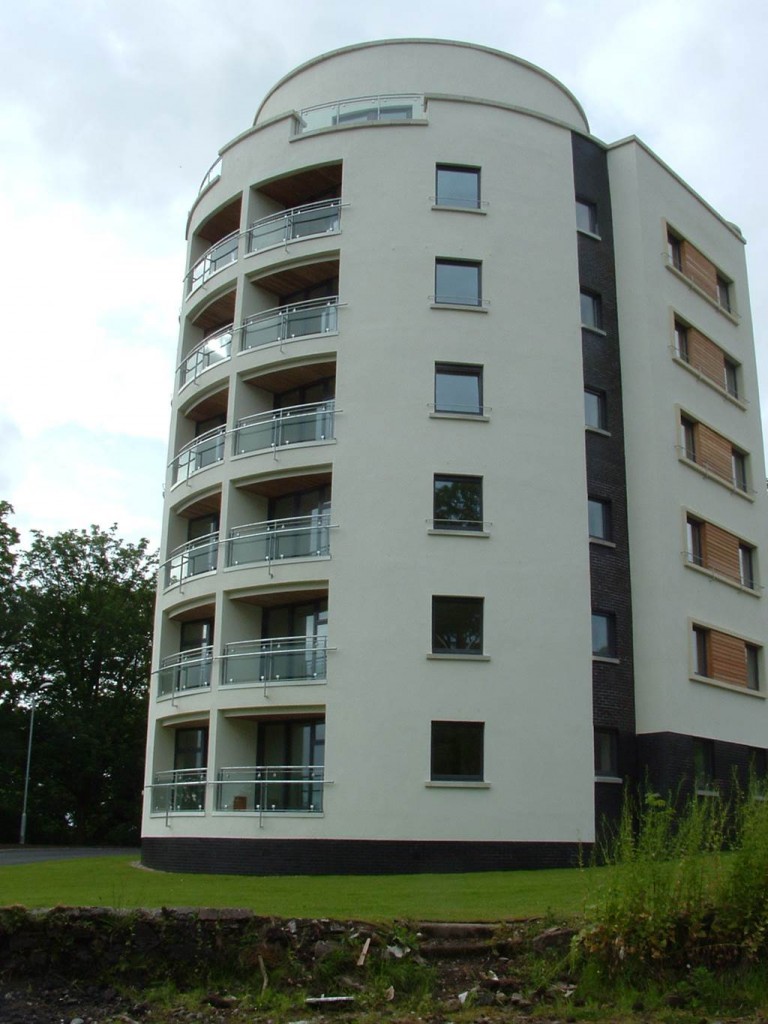 The seven-story A'Chrannag development combines the design of a traditional block of flats with a tall, round tower, which stands out against the surrounding countryside. To enhance the fabric of the building further, Dulux Trade Weathershield Maximum Exposure paint in shade BS 10B15 Gardenia was applied to the entire development.
Fyne Homes approached Dulux Trade looking for a high-quality and impressive finish that would make the most of the unique building. The durable exterior coating was selected due to its strength and flexibility, as well as its offer of up to 15 years' protection.
Brian Richardson, specifier account manager at Dulux Trade, explained: "The tower sits near the coast, and so is frequently exposed to harsh weather conditions. With this in mind, we chose Weathershield Maximum Exposure due to the durability and protection it offered, even in demanding environments.
Ian Anderson, contract manager at Mitie Property Services (UK) Ltd Scotland, the Dulux Trade Contract Partner which carried out the work, added: "Total service quality is an important factor for us, so the fact the paint was shower resistant only 15 minutes after application was a huge benefit, and very useful given Scotland's unpredictable climate."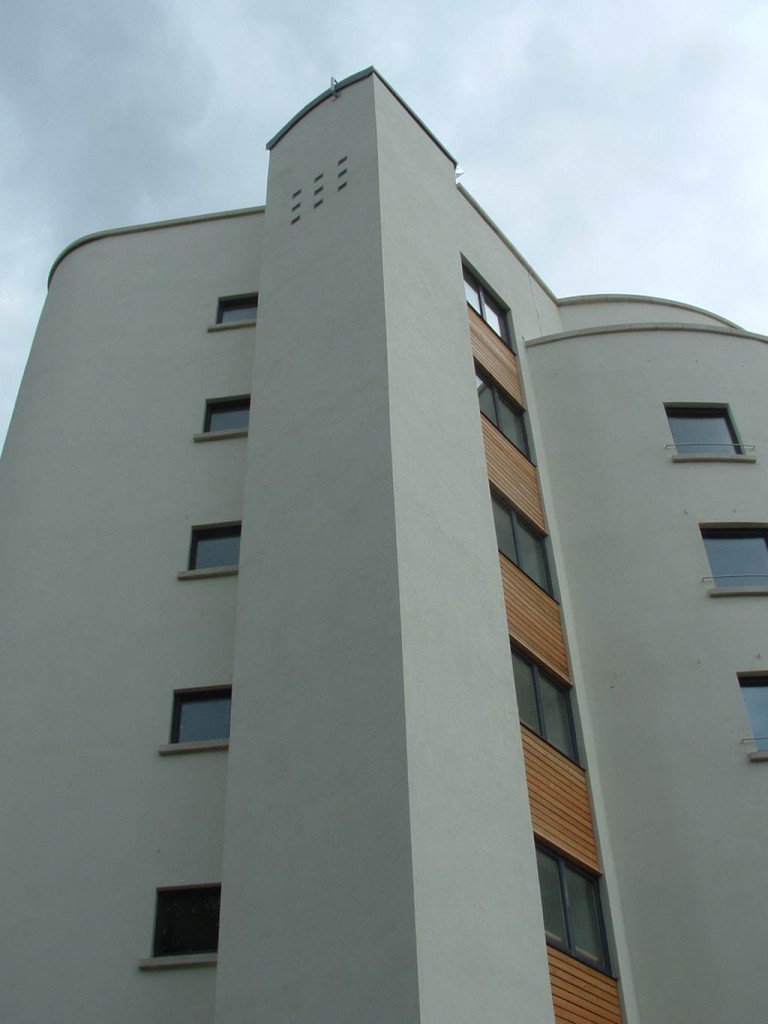 In addition to Weathershield Maximum Exposure, Dulux Trade Weathershield Ultimate Opaque was used on the exterior woodwork to provide up to 10 years' protection and a water repellent finish, while the metal work was coated with Dulux Trade Metalshield, a specialist paint that offers up to eight years' protection.
Commenting on the finished result, Janet McAlister, Technical Services Director at Fyne Homes, said: "The design of the building is really distinctive, and we wanted to ensure that the finish made the most of it. We're really pleased with the result that the Dulux Trade coatings have provided, and it's an added bonus that their extended life cycles mean it will continue to look good for years to come".
For further information, please visit www.duluxtrade.co.uk.