There are many factors to consider when deciding whether to use plaster or drywall on a project. It's important to understand the difference between the two methods and the skills required before making your decision. The property type, budget and time constraints plus the desired outcome will all affect your decision when choosing drywall or plaster.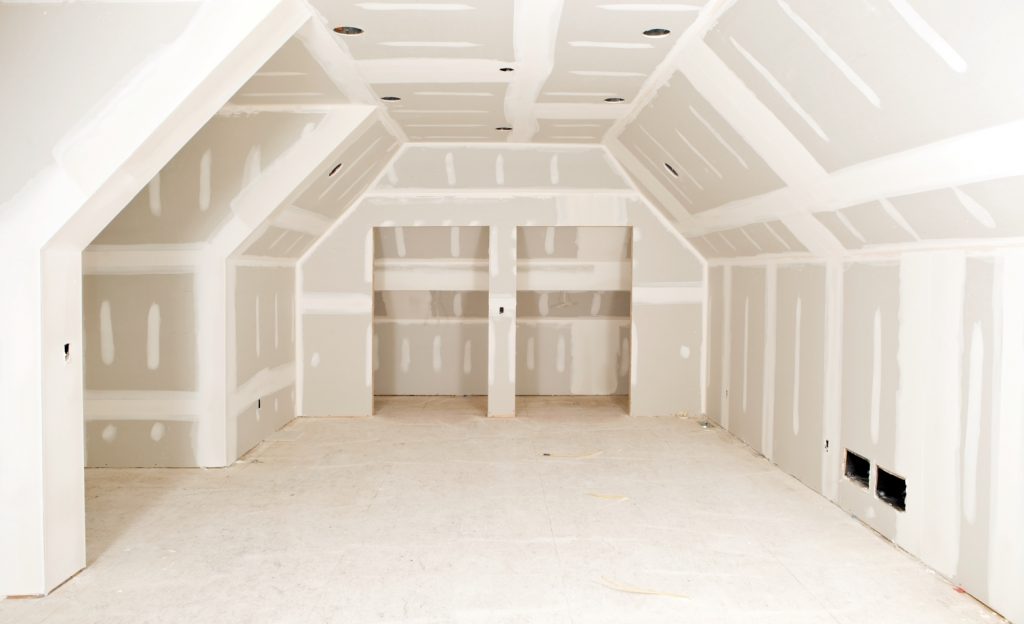 Plastering is a tried and tested method that's been used for hundreds, if not thousands of years. Often a preferred choice in older or period homes, plastering is proven to create a strong and durable finish resulting in sound and airtight rooms. Whilst many desire the finished look, plastering can be an expensive choice as it's often a more labour intensive process.
Drywall systems, or drylining, involves fixing large pieces of plasterboard to wooden studs to create a smooth and seamless look. Drywall systems have become a popular choice over recent years, partly because it's quicker to install, and as a result is widely used in the construction of new building developments.
It is a common misconception that plastering involves more skill and craft than other techniques; however, drylining is a highly skilled job that can take years to learn and is an artistry that is often underrated.
Whilst it can take time to master the artistry of drylining, the benefits of these skills are limitless. Clients will have the confidence that their new walls and rooms will have a long lasting, professional finish whilst at the same time, eliminating any concerns about cracks in plastered walls appearing in the future.
When these highly tuned skills are teamed with first class drylining materials, the results are second-to-none.
prem filler plasterboard joint filler is an ideal, and reliable, choice for bedding and filling tapes. This plaster-based compound has been developed to provide the strength that's needed when bedding tapes on external corners.
Available in contractor friendly 12.5kg bags, prem filler boasts a working time of 60-90 minutes – enough time to complete the job at hand – and is fast setting for early sanding allowing you to move on to your next project quickly.
prem filler's perfect partner is prem finish plasterboard finishing compound. Suitable for the finishing of all plasterboard joints, prem finish is easy to apply and provides a seamless feathered finish for easy and professional over painting.
The advanced formula of prem filler and prem finish ensures both products have excellent workability and dry smooth for effortless sanding – elbow grease definitely isn't required here! What's more, both products have minimal or no shrinkage so you can be assured that once the material is in, it won't crack or come out.
For more information on Wondertex's range of drylining materials, or for advice on drywall systems, please contact the Wondertex sales team by emailing [email protected] or calling 01827 254402.
Source: Doityourself.com