As part of its extensive LXT cordless range, leading power tool manufacturer, Makita has announced the release of its DCW180Z 18V Cordless Cooler & Warmer Box. The new release is ideal for keeping food and drinks cool or warm in any season.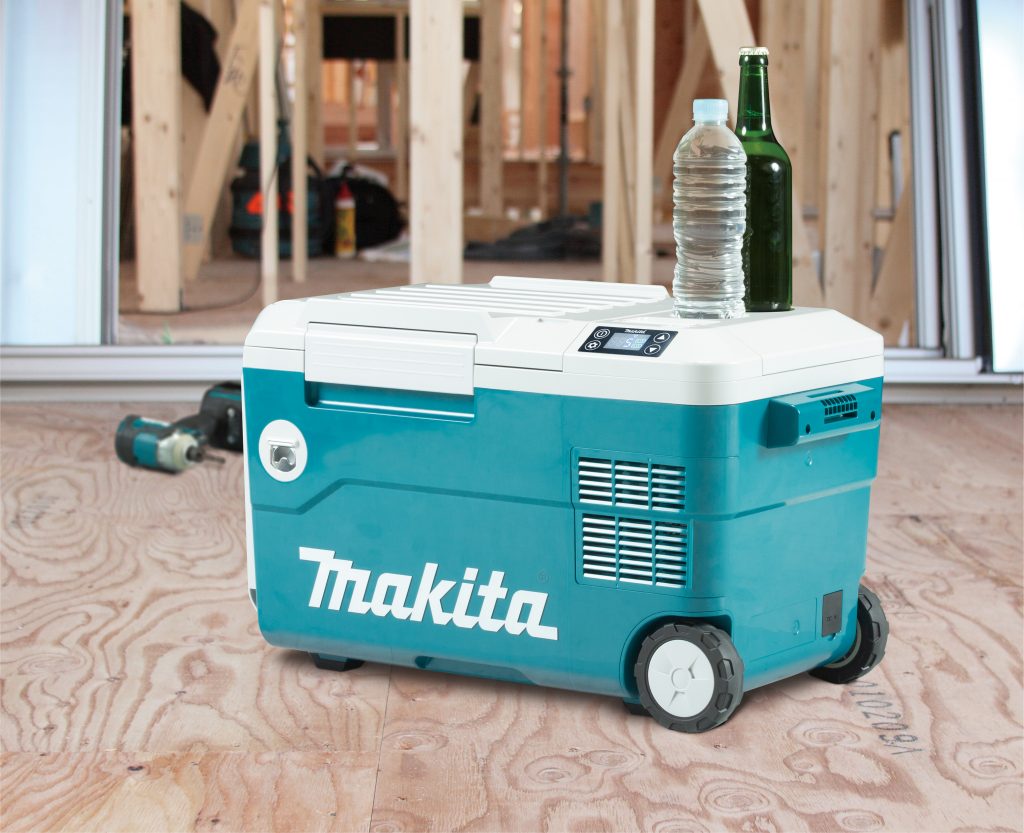 Keep food and drinks either cool, or warm on-site with Makita's new 20-litre DCW180Z Cordless Cooler & Warmer Box. Powered by an 18v LXT battery, this handy product has two 18V LXT battery ports so you can attach two batteries in series for extended operating times. When the first battery is depleted the unit automatically switches to the second battery. This model can also be powered via 240v mains or with an in-vehicle 12v / 24v AC socket. When set at 5°C (normal fridge temperature) the cooler will run for up to 17 hours with 2x 6.0Ah batteries.
The 18V Cooler & Warmer Box is a versatile unit with a large 20-litre capacity of storage space and as an example, it can hold approximately 30 cans, or 15 x 600ml water bottles. The solution can operate at two warming settings of 55° and 60°, with five cooling settings of -18°, -10°, 0°, 5° and 10°. The unit can run at its coldest setting of -18° for five hours and its warmest setting of 60° for around four hours.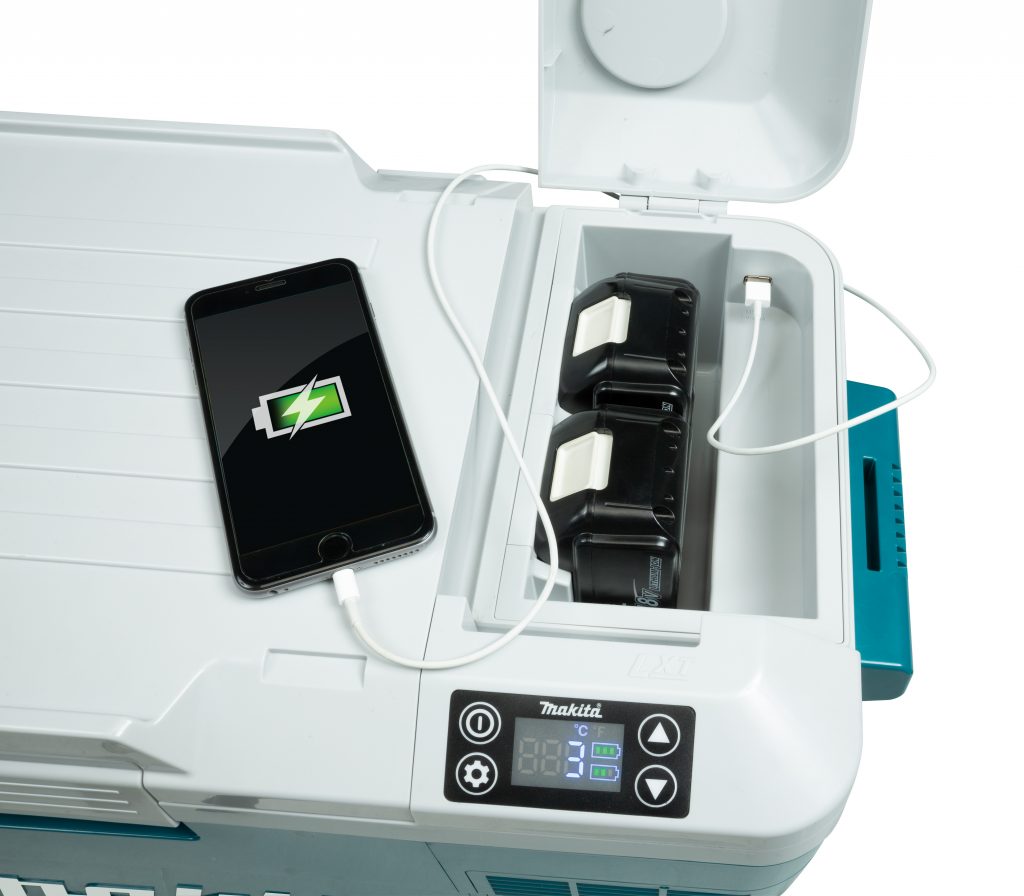 The box features large 100mm wheels and a pull handle for convenient transport, and side grips for easy lifting as well as a comfortable shoulder strap. It is highly durable for outdoor use with an IPX4 rating.
The solution is fitted with a convenient LED display, to provide users with temperature and battery levels and easily change settings at the touch of a button.
Speaking on the new release, Kevin Brannigan, Marketing Manager at Makita UK commented: "We're excited to bring the new DCW180Z Cordless Cooler & Warmer Box to market as a useful addition to use at home, at work, or for leisure. The powerful, cordless solution is as durable as it is functional and can run for up to 17 hours on a single charge. Whether at the park, fishing, camping, or on the jobsite, the DCW180 is a must have if you're looking to keep drinks cold, or to ensure that hot lunches stay warm, regardless of the season. What's more, the product even features a bottle opener and a useful USB output to charge a mobile device if needed."
The new release forms part of a wider collection of new cordless solutions from Makita in 2021. The company has recently announced a range of new products, including the TW004GZ XGT 40VMax Impact Wrench, the DUR368LZ Twin 18V (36V) LXT Linetrimmer and the PDC01 Portable LXT Power Supply Backpack
For more information about Makita, please visit: www.makitauk.com