The refurbishment of Manchester city centre landmarks, the Central Library and Town Hall Extension (CL-THX), has been achieved using a range of products from Knauf – the UK's leading manufacturers of lightweight building materials and systems.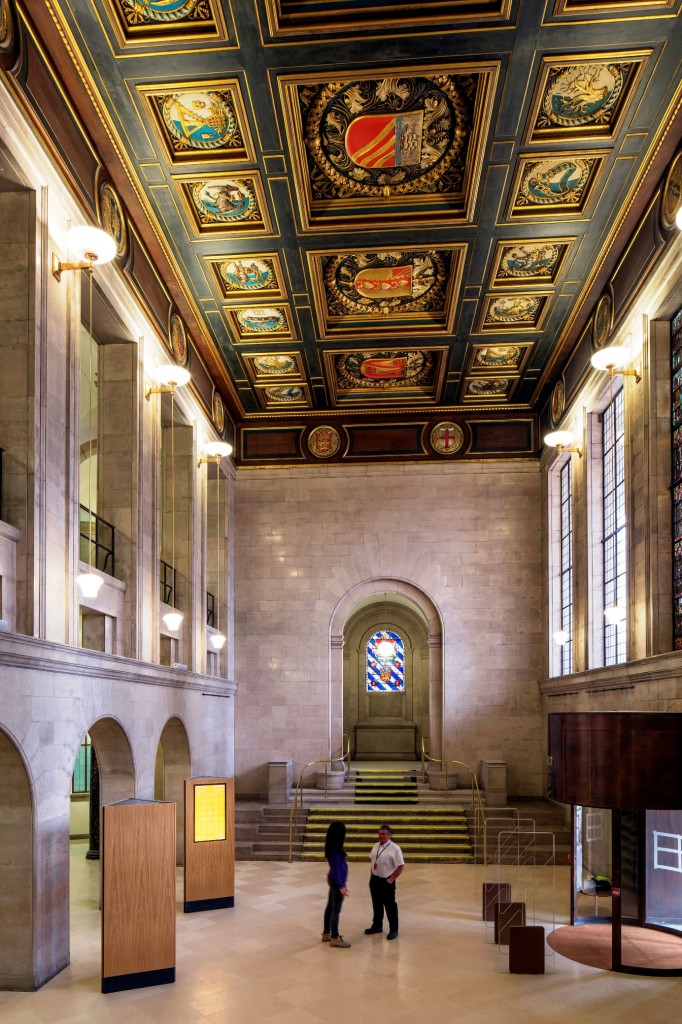 The restoration of two nationally significant Grade ll* listed buildings as part of the Manchester Town Hall Complex Transformation Programme (THCTP) was not simply a cosmetic operation; but was also designed to bring the buildings up to 21st century standards. Imaginatively restored and modernised, the buildings have now been connected to enable the delivery of new and improved services for the citizens of Manchester.
Knauf was appointed by main contractor, Laing O'Rourke at the start of the project, advising on products and detailing required to meet modern standards of acoustic, thermal and fire protection while remaining sympathetic to the existing finishes and materials.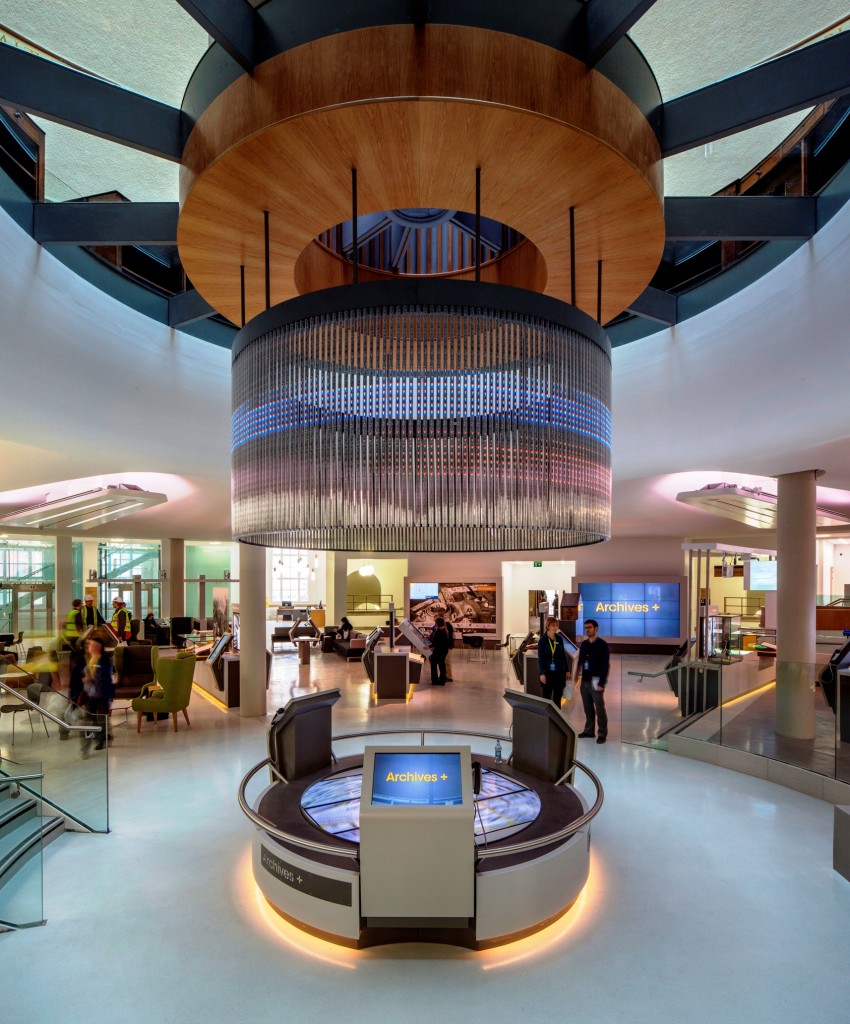 Laing O'Rourke design manager Amir Kheir said "Working together with the architects' acousticians and site teams the company has produced design packs covering every element and design detail necessary to achieve the necessary performance."
Acoustics were a key issue in the design, especially in the Library, the Town Hall Extension and the lower ground floor, which is now opened up as public space.
Cleaneo Akustik, Knauf's acoustic suspended ceiling system, was used extensively in other parts of the project as it absorbs sound (reverberant) energy as its perforations allow sound to pass through but disrupt its path, taking energy out on its return and reducing echoes in a room.
According to John Travers, Contracts Manager with sub-contractor Prestwich Plastering, the system enabled them to create a seamless, monolithic appearance through combining Cleaneo Akustik boards with Knauf Uniflott to create a strong, tapeless joint.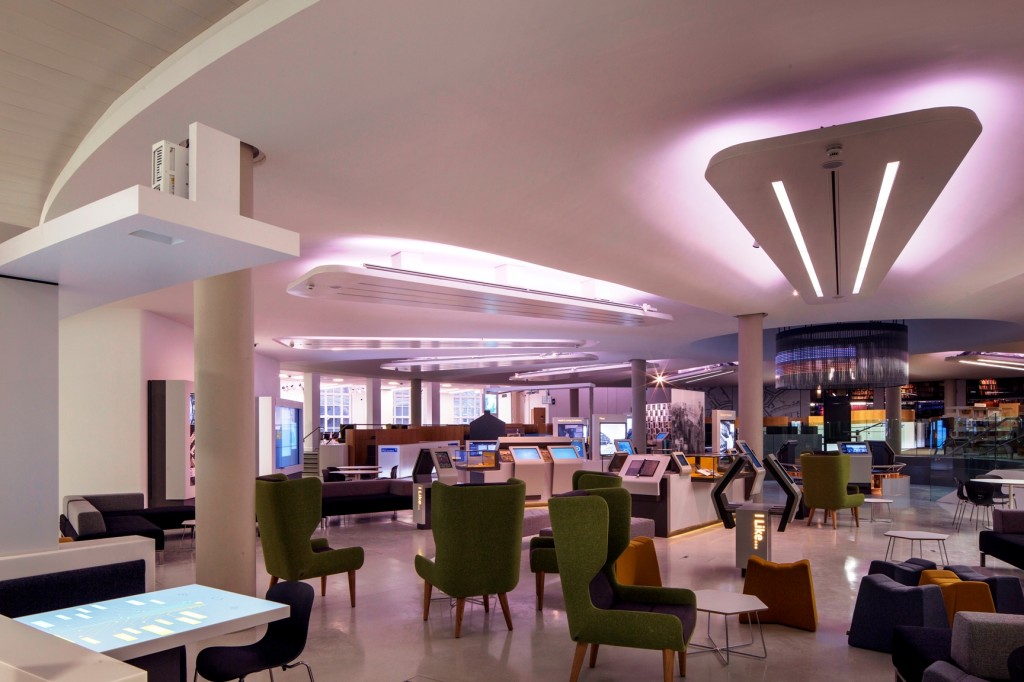 The boards have an FF edge profile that ensures the boards are correctly spaced and limits bulging of the paper liner under humidity. This edge detail also reduces the depth of the joint between boards and closes it on three sides, producing a stronger joint, reducing the risk of cracking. It also optimises the application of Uniflott filler to reduce material and water use on site.
Cleaneo Akustik FF edges are also primed and have a slight bevel to speed up installation. The innovative edge profile combined with the board's precise dimensions and special fixing tools guarantee that the proper perforation distance is always achieved along the length of the board edges.
Knauf also produced a comprehensive design pack that describes in detail the 16 different types of partition to be used throughout the project. It specifies Knauf performance boards such as Knauf Performance Plus, Sound Panel and Fire Panel; to provide fire resistance ratings from 60 to 120 minutes and acoustic performances that ranged from 42Rw dB to 65Rw dB.