To celebrate the launch of British Gypsum Unifinsh they would like you to get involved in the their selfie competition. The prizes are not your standard prizes British Gypsum are giving away ten weekend trips away for two to dublin which includes flights and B&B stay.
I have to say the prizes from British Gypsum are getting bigger and bigger, recently a member on The Plasterers Forum® won a brand new ipad for taking part in a competition on the forum and that is just one of the competitions that British Gypsum have got involved with.
It's as easy as it sounds: just tweet @BritishGypsum a selfie with you and your #UniFinish work and you could be one of ten lucky plasterers to win a weekend for two in Dublin (inlc flights and B&B stay).
Everyone who enters will also get a British Gypsum t-shirt, so everyone's a winner.
I have been using Unifinish over the last couple of weeks and even my wife Jane has been trying her hand at plastering with the #Unifinish so here is Jane posing in front of her cupboard:-\ Thankfully it is not a great picture of her handiwork but she is proud of it and I am sure she will be showing everyone that cupboard.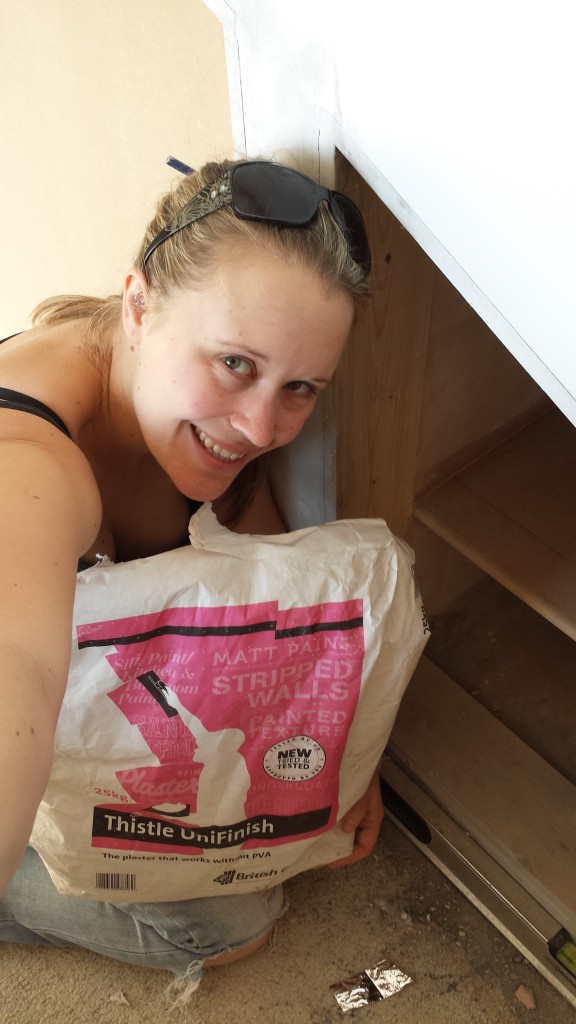 This is my entry, yup my beard needs some attention but it was only once I had taken this selfie that I realised how terrible it is… Our renovation project has been totally absorbing us and we are forgetting everything at the moment so I think I can let that excuse for a beard slide for now…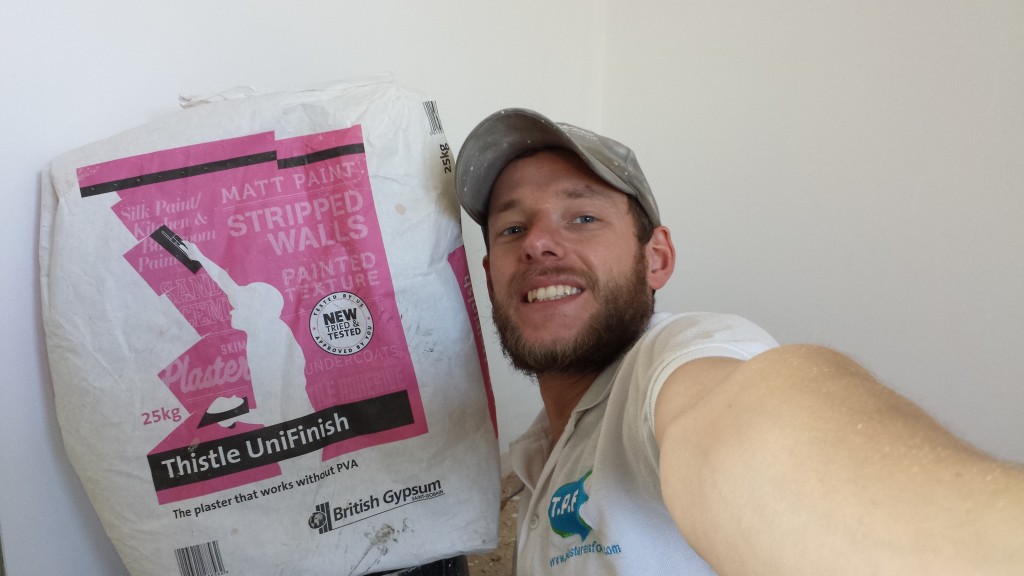 So these are here to get the ball rolling, I wish I knew I was going to do this as I would have had an attempt and tidying my beard up.
Get stuck in and get your Unifinish selfies sent in and be with a good chance of winning a weekend break courtesy of British Gypsum
For full terms and conditions they are on the British Gypsum site: http://www.british-gypsum.com/product-range/plaster-products/thistle-unifinish/thistle-unifinish-selfie-competition