British Gypsum is updating the packaging across its Thistle plaster ranges for the convenience of end-users.
In line with the recent rebrand of British Gypsum's plaster ranges to ThistlePro (performance plasters), Thistle Essential (standard plasters) and Repair (patching and repair products), the company is now also rolling out plaster bag redesigns to better reflect a modern look and feel and to help with ease of identification.
Starting with the Thistle Essential plasters, which will be available in local merchants from July, the newly designed plaster bags retain the same colour coding that plasterers have come to identify with. Each range will be easily recognisable; Thistle Essential will have a single colour panel, ThistlePro will have a grey front panel with a coloured flash and the Repair range will be a coloured panel with a blue flash.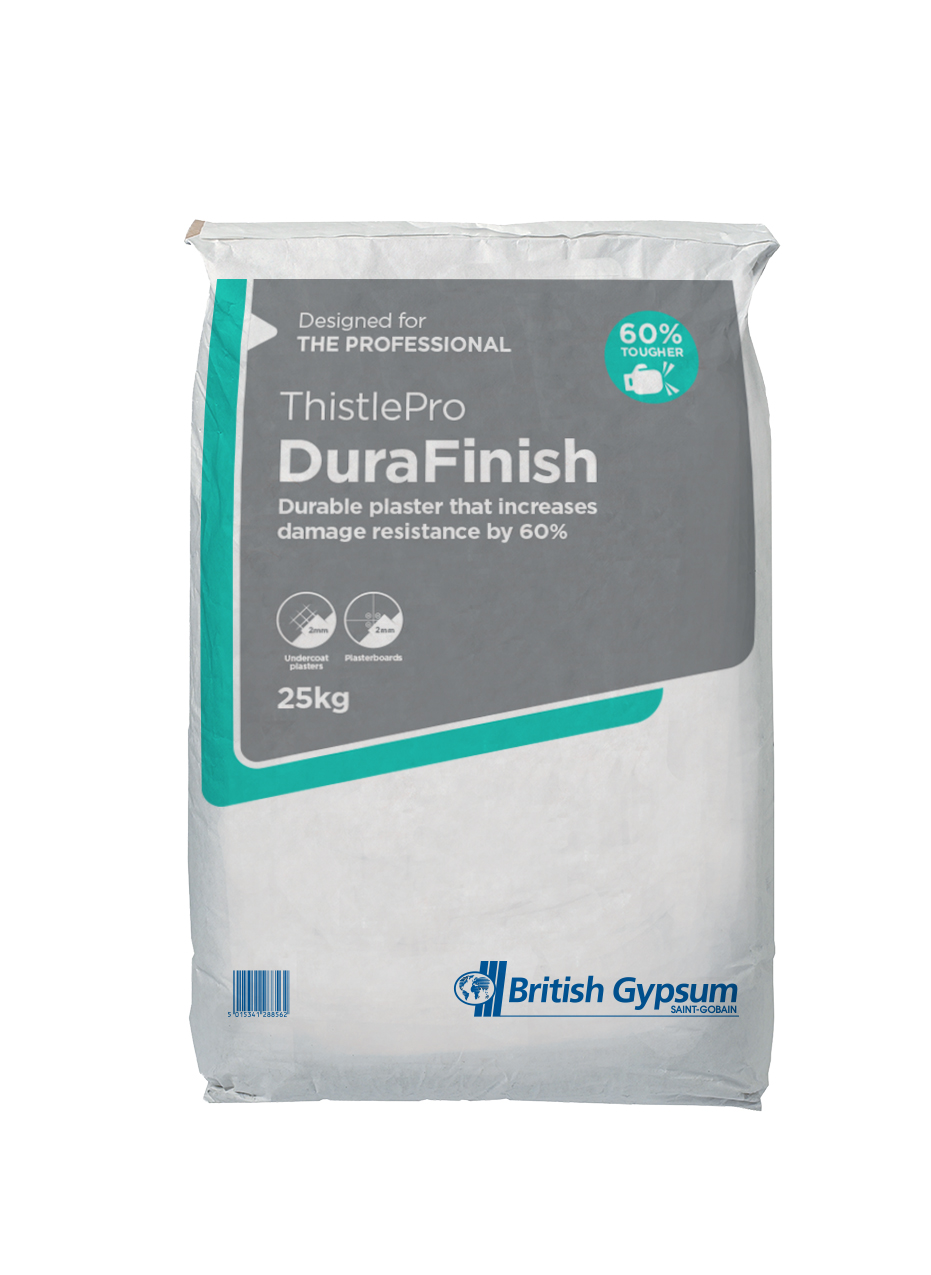 All bags will also feature simple icons and clear messaging to enable quick and easy selection for the job in hand. The updated design is the only change; the actual plaster product inside the bags remains the same.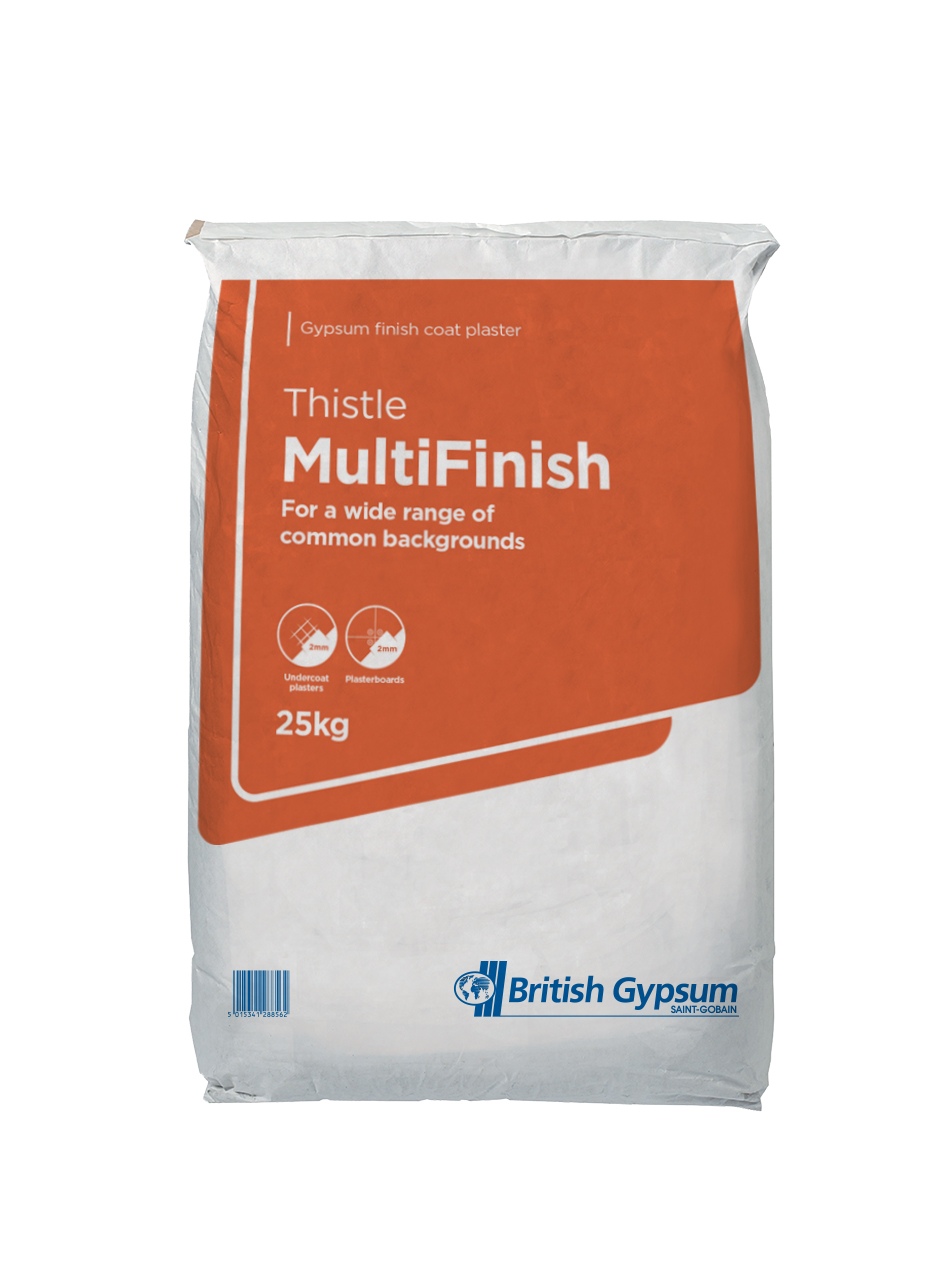 Paul Cassidy, Senior Product Manager at British Gypsum, said, "We recently rebranded our plaster product ranges for ease of classification. While doing so, it also made sense to enhance the bag designs, to make it clearer which product is in which range. There have been no changes to the plaster products themselves or the colour coding our customers have become accustomed to. Our Thistle MultiFinish bags remain orange, for example, with the exact same product inside.
"Plasterers should look out for the new designs when they next visit their local trade supplier," Paul added.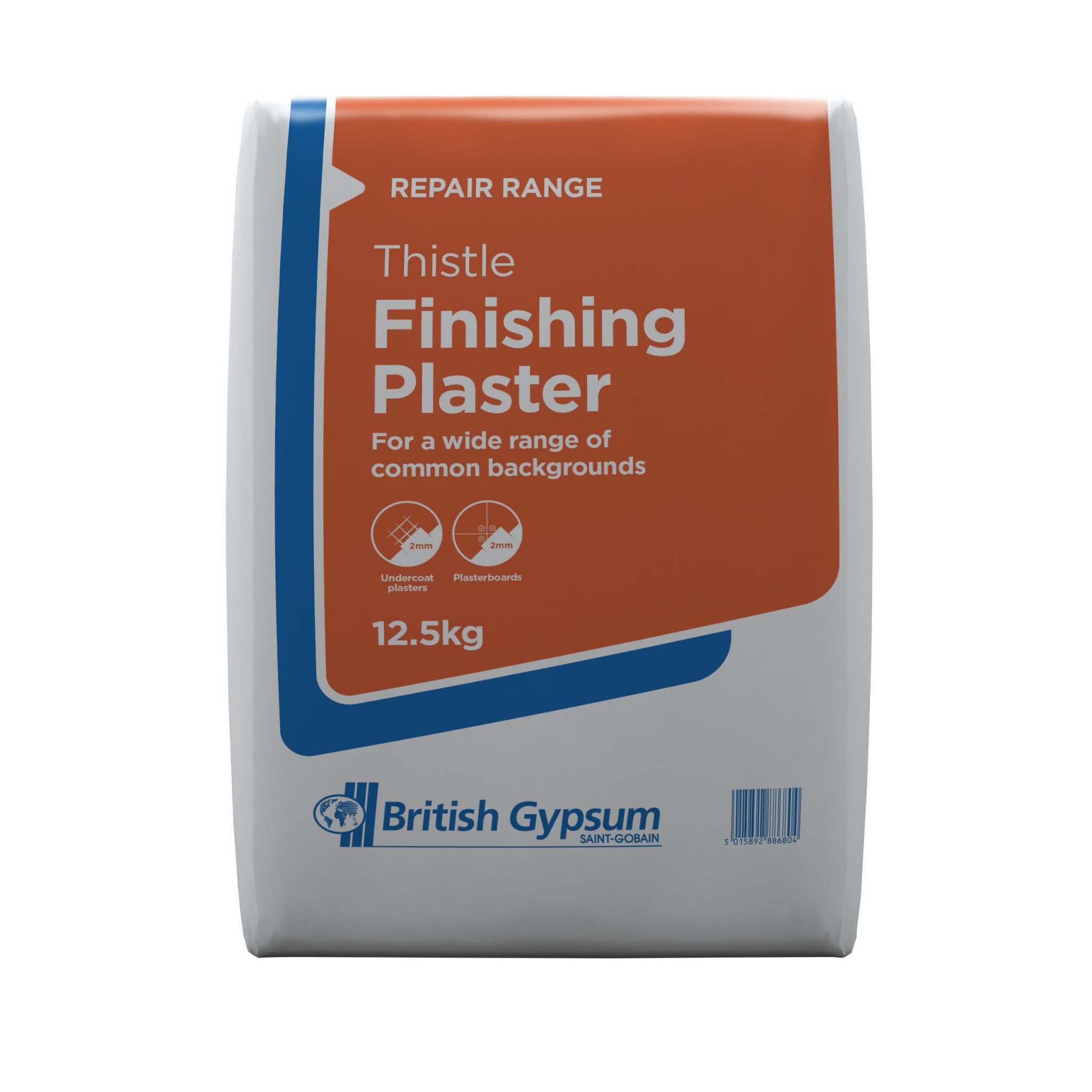 In addition to the bag redesigns, the convenience bags (12.5kg and 7.5kg), aimed at the repair market, and Gyproc Cove Adhesive will be re-packaged in plastic bags. Based on customer feedback, these new bags will bring a number of enhanced benefits.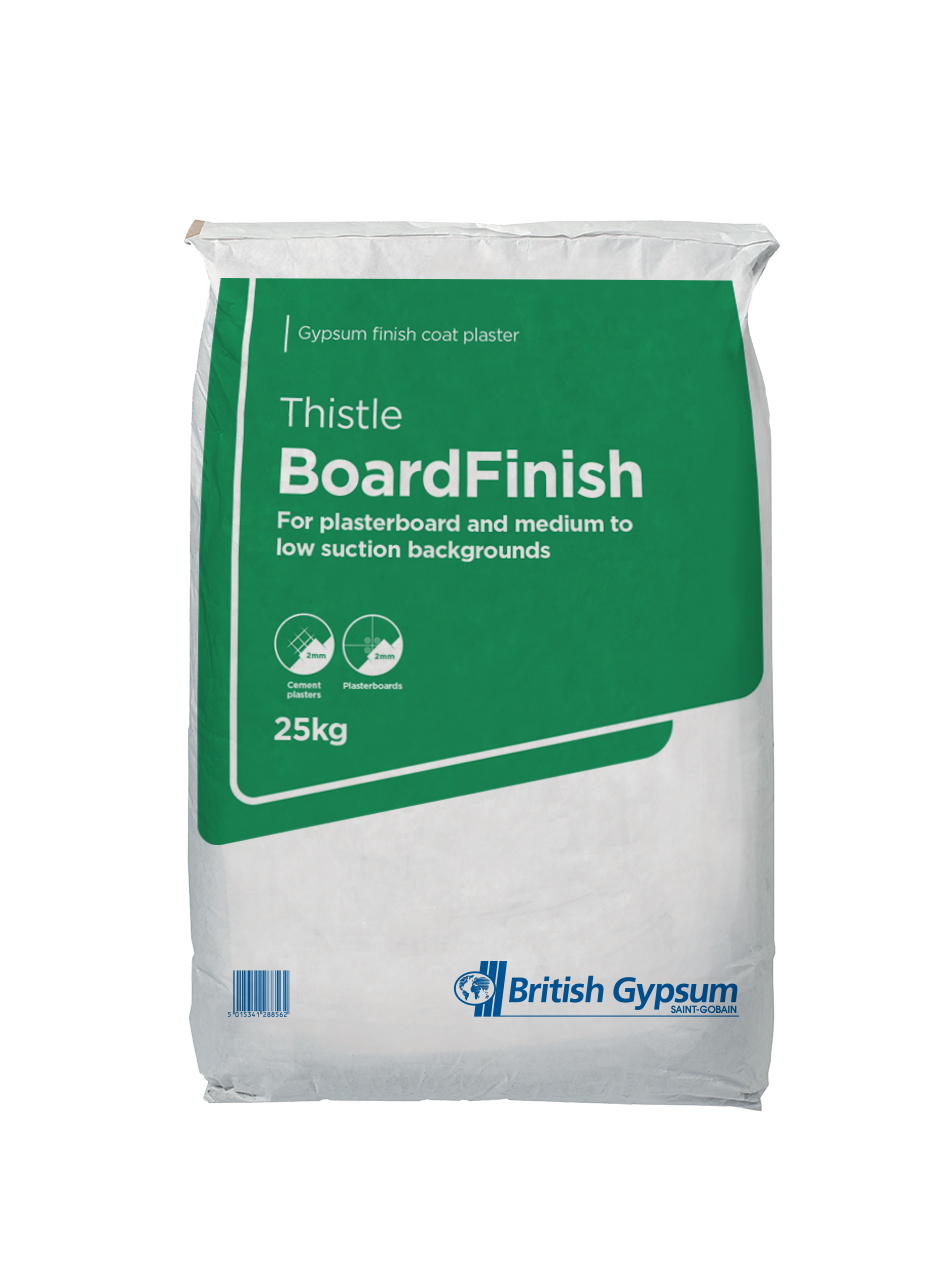 Commenting on the new and improved convenience bags, Paul Cassidy said, "A change from the paper/plastic combination to a strong, recyclable, water resistant material means these robust new bags are now tear resistant, which will help to reduce damage and wastage. As the bags are water resistant, storage possibilities increase with outdoor options now available without the need to cover the bags until they are open. We have also added handles for quicker, easier handling and pouring."
Over the next 12 months British Gypsum will be updating all its plaster bags with the different colours and icons to reflect each of the plaster categories. All products are available from your local trade supplier.
To find out more about British Gypsum, visit: http://www.british-gypsum.com/