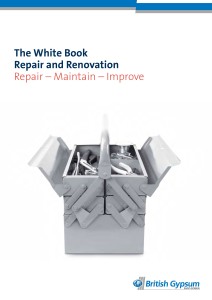 British Gypsum has launched a new guide to repair, maintenance and improvement. The WHITE BOOK Repair and Renovate gives an overview of the most effective ways to upgrade and maintain buildings using solutions and support services from the plaster, plasterboard and drylining manufacturer.
The publication is designed to make finding the right solution for your project easy. The guide is split into sections; private residential, social residential and commercial. Handy flow charts enable customers to navigate their way through the product selection process, while simple icons help to quickly identify solutions with added benefits like durability and thermal and acoustic performance factors.
"There is an ever increasing focus on sustainable construction and ensuring value for money all the way through a building's life cycle. Selecting the right solutions during maintenance and upgrading is important in keeping costs down long-term," commented Harjit Sandhu, domestic sector manager at British Gypsum. "The WHITE BOOK Repair and Renovate is there as a simple, yet informative reference point and will be a vital 'go-to' for those taking on a project.
"Within the guide there are solutions to suit every project, taking into account the varying needs of different buildings. For instance, a customer working on a commercial project will probably want solutions that can offer good acoustic properties, and they can quickly find these by looking for the 'acoustic performance' icon in the commercial section."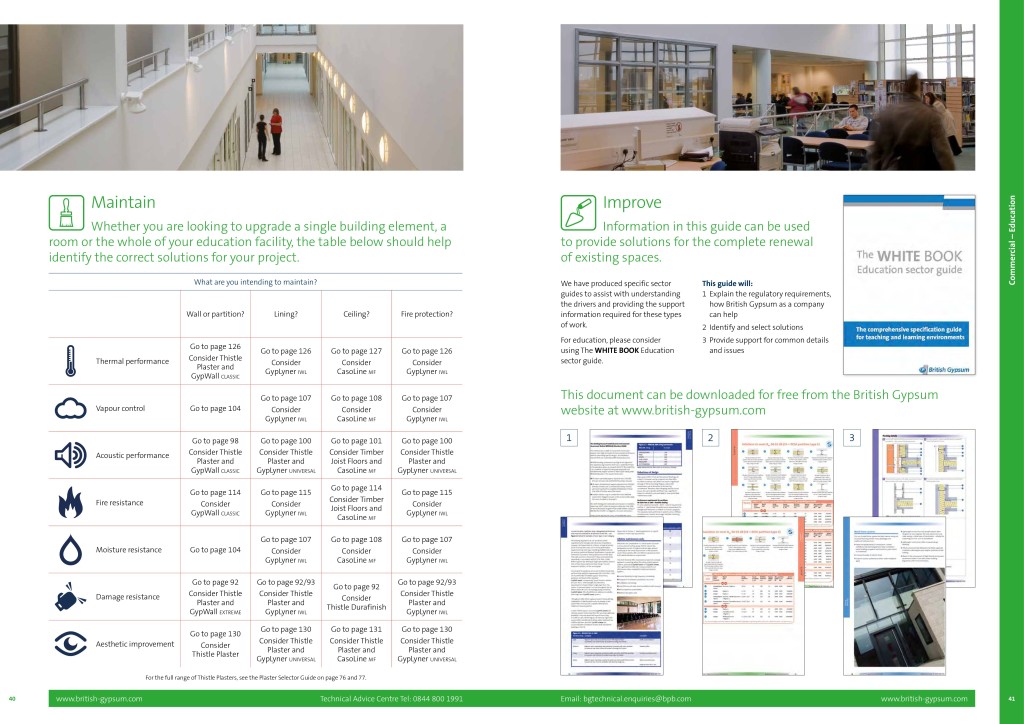 As well as product selection, the guide outlines the expert advice available to customers and includes information about British Gypsum's unique SpecSure® lifetime guarantee. This warranty covers all proprietary systems designed and installed in accordance with the company's recommendations, assuring customers that the solutions will perform to a high standard for life.
The launch of The WHITE BOOK Repair and Renovate follows the appointment of a dedicated team serving the repair and maintenance market, with a focus on the social and private housing sector. The team work across the UK and are on hand to assist throughout the refurbishment process. In addition, British Gypsum has created a dedicated social housing sector guide, designed to highlight how the manufacturer can help Registered Providers maintain a comfortable living standard for residents and consistently improve the sustainability and energy efficiency of their properties.
To order a free copy of the WHITE BOOK Repair and Renovate, or view it online, visit www.british-gypsum.com/literature.