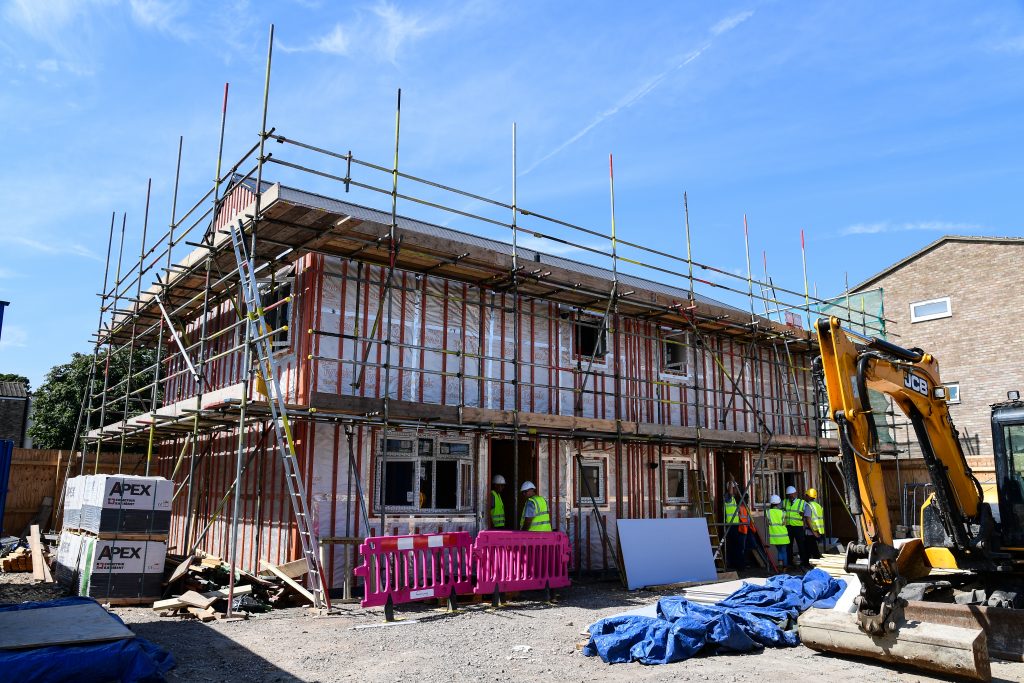 London is feeling the full force of the UK's housing affordability crisis. Responding to this issue, the London Borough of Newham Council has taken an innovative approach to developing a sustainable solution, working with British Gypsum to produce affordable housing with minimised maintenance costs.
Central to the council's ambitious plans has been the opening of its own offsite manufacturing facility – with the capacity to provide two new homes per week. Key sections of each housing unit produced at the facility – such as the walls and roof – are built on timber frames and assembled on site. Highly durable products, such as specialist plasterboard from British Gypsum, are used throughout to maximise maintenance cycles. The end result is high-quality homes which deliver significant time and cost savings compared to traditional-builds.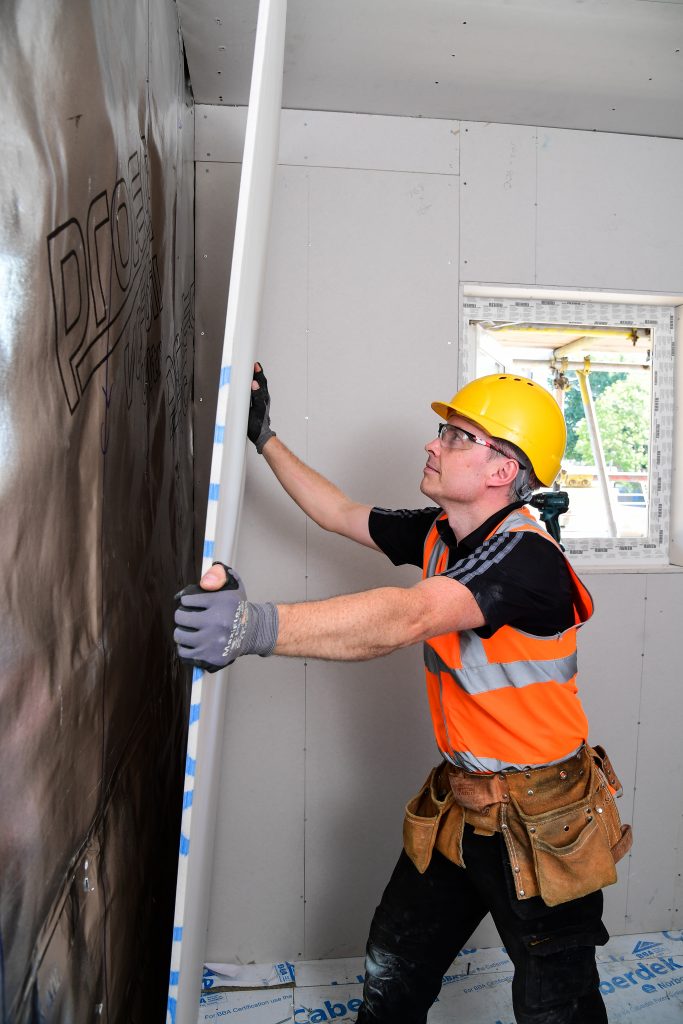 Tony Abbs, Operations Director RMS, London Borough of Newham Council, explains: "With the cost of homes and rents rising higher and higher, particularly here in London, increasing the supply of affordable housing is hugely important to ensure local people have a place they can comfortably live.
"An offsite, timber frame home is up to 40 per cent cheaper to develop than a traditional build. These savings mean we can deliver more units within the same development budget, helping more residents across Newham access high-quality affordable housing."
Supporting the requirement to reduce long-term expenditure on property maintenance, British Gypsum's Gyproc Habito plasterboard has been specified as standard across the new homes. The plasterboard, which features a specially developed reinforced core, is five times stronger than standard products. This increased durability means properties can better withstand everyday wear and tear, increasing the time between maintenance call-outs and reducing the total lifetime maintenance cost.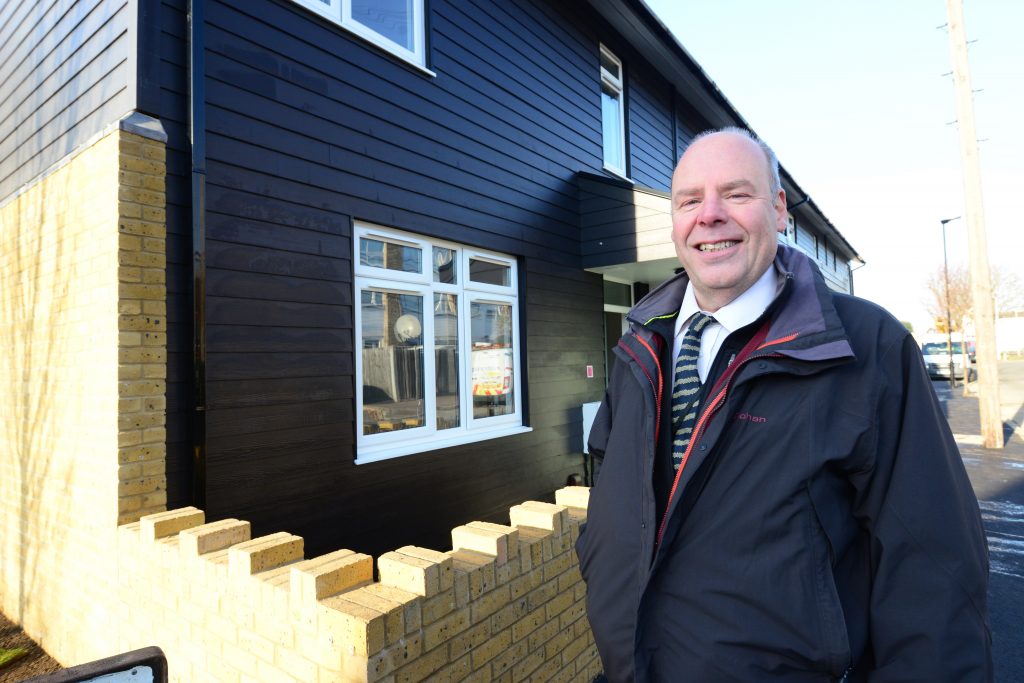 On the decision to use Gyproc Habito, Tony Abbs says: "Our repairs team are in high demand across our housing stock and, as a result, we've struggled to keep up with maintaining the walls in our properties. This means we need a robust, long-lasting product, which is also easy to install and replace when it is time to undertake maintenance on a home.
"We were impressed by the strength of Gyproc Habito. Its ability to help in significantly increasing maintenance cycles makes it the perfect product for the development of high-quality social housing.
"It's also really important to us that our residents can make the accommodation feel like their home – one way of doing this is by hanging items on the walls – such as photos and decorations. Because the plasterboard we've installed is 5 times stronger than standard it allows our residents to easily hanging TV's on the wall, or put up shelves and additional storage without any specialist fixings. All they need is a screwdriver and a no.10 woodscrew. Using Gyproc Habito means when a family move out there are just small screw holes left and our repair costs will be significantly lower than normal."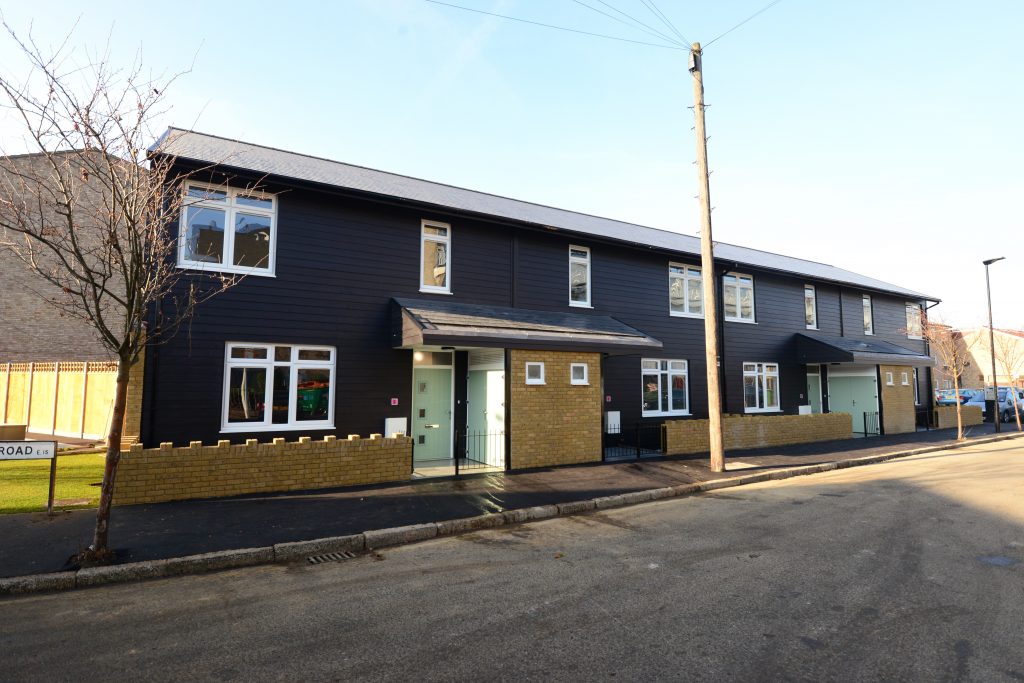 Following a successful test-house – which now accommodates Newham Council's highway maintenance offices – the first development, featuring six three-bed homes, will have its first residents moving in before Christmas.
This initial development is expected to be followed by an additional 32 timber-framed homes, which will also use Gyproc Habito as standard.