Leading plaster, plasterboard and drylining specialist, British Gypsum, has provided durable wall lining solutions to create a hard-wearing, low-maintenance interior at the University of Hertfordshire's College Lane Campus, Hatfield.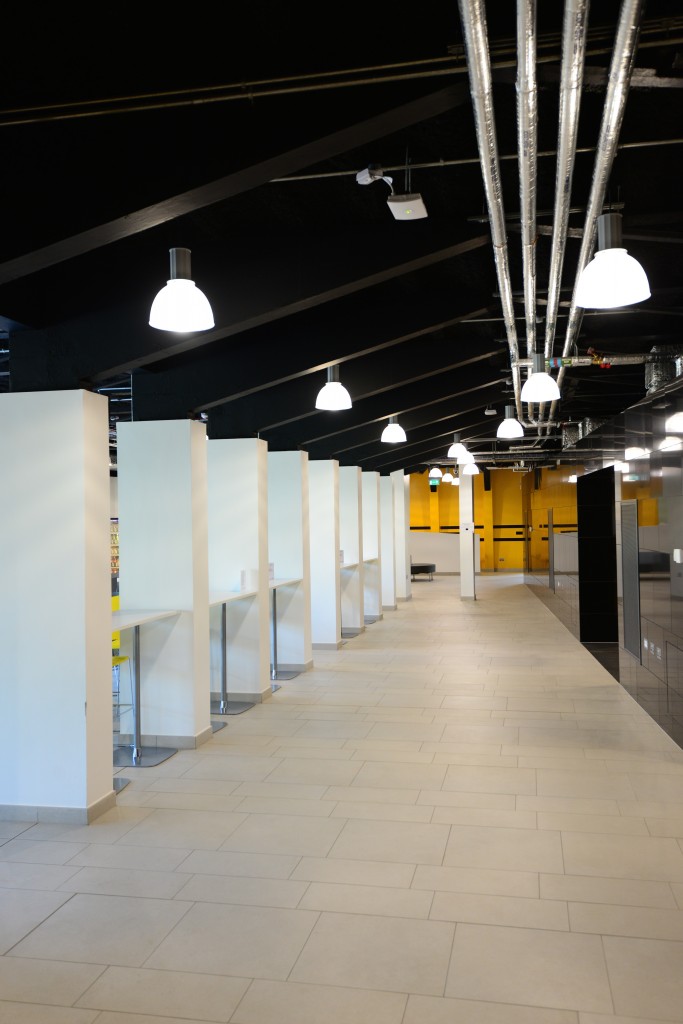 British Gypsum supported the university in the construction of a brand new student services centre, the Hutton Hub, comprising the admissions and registrations departments, loan advice centre, counselling and disability services, and the students' union. The manufacturer was also involved in the refurbishment of its existing Prince Edward Hall, helping to create a new reception, café and informal learning zone.
In both developments, the university wanted to craft an inviting and inspiring social space that lecturers, students and visitors would feel comfortable meeting and spending time in. It also had to be easy and cost effective for the estates management team to maintain.
"The Hutton Hub and Prince Edward Hall are intended to be the university's shop window, attracting both students and new business partners," explained Matthew Brewster, Senior Projects Manager at the University of Hertfordshire. "With this in mind, we needed robust solutions to help us create a striking space that would help the university stand out in the eyes of visitors and would stay looking good long after the work is finished."
Peter Turner, Contracts Manager at main contractor, Morgan Sindall, added: "Durability was a key requirement for the project in both buildings. The university wanted the spaces not just to be striking and attractive, but wear-resistant as well to minimise maintenance over their lifetime and reduce disruption to students. British Gypsum's solutions were specified to meet the university's durability needs."
GypWall ROBUST partition system from British Gypsum was selected due to the heavy traffic expected in the two buildings. The system offers greater impact resistance than standard solutions and achieves a Severe Duty Rating to BS 5234 with only a single layer of Gyproc DuraLine plasterboard to each side of the partition. This enables the wall to withstand knocks from furniture or other heavy objects, providing long-term protection from accidental damage and extending maintenance cycles.
British Gypsum's Thistle DuraFinish final coat plaster was also used in both the newly-built and renovated spaces. Alongside providing a smooth, high-quality finish ready for decorating, the solution offers the necessary resistance to scuffs and grazes from people or objects passing by, making it ideal for use in a busy university environment.
Matthew Brewster concluded: "We pride ourselves on our reputation for strong business-focused education and having relationships with some of the UK's largest companies.
"The plaster solutions used in the two buildings have given us an exceptionally high quality finish that would look at home in the headquarters of a blue-chip organisation. Moreover, the robustness of the materials means that the space will stay looking as good as new with minimal maintenance for years to come."