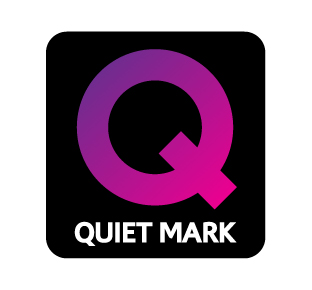 British Gypsum's new Silent Floor solution has achieved Quiet Mark approval from the Noise Abatement Society in recognition of its ability to minimise internal noise travelling within the home.
The innovative Silent Floor system, which is part of the manufacturer's 'Rooms Made for You' range, offers enhanced sound insulation performance for internal floors, achieved through special resiliently mounted ceilings and acoustic plasterboard.
By improving the airborne and impact sound insulation of timber joists and floors, the Silent Floor system provides additional noise separation, offering a significant acoustic performance improvement of 15 decibels over a standard Building Regulations internal floor.
Installing Silent Floor offers a simple method of facilitating the flexible use of space for residents. Activities that are noise sensitive can occur whilst life goes on in the remainder of the home.
Sarah White, Residential Market Manager at British Gypsum, commented: "As many research studies[1] have shown, a noisy home can lead to ill health and poor well-being for residents, and it's vital that manufacturers take responsibility for developing solutions to solve this issue.
"Silent Floor is one of very few systems available in the construction industry that has achieved Quiet Mark, the ultimate stamp of approval for its role in improving comfort and providing a lifetime of enjoyment in the home."
Poppy Szkiler (formerly Elliott), Managing Director, Quiet Mark, commented: " British Gypsum has invested in the acoustic properties of interior building material products to help reduce unwanted noise in the home.
"The Silent Floor system is a step change for the industry providing a very significant noise level reduction solution for home builds, helping consumers to enjoy their lives without noise getting in the way."
Quiet Mark is a not-for-profit organisation that is uniquely positioned to work with brands, consumers and Government to drive awareness, and support the reduction of noise-related issues. The distinctive purple Quiet Mark symbol is awarded following rigorous testing and approval from accredited acoustic experts, including the Association of Noise Consultants.
For more information on Silent Floor, visit www.british-gypsum.com