British Gypsum will be showcasing some of its latest interior lining solutions at Education Estates (26-27 November 2013, Manchester Central, Manchester). Visitors to the plaster and drylining manufacturer's stand (A11) will be able to learn more about a range of products developed for the education sector, including its new ACTIVair technology.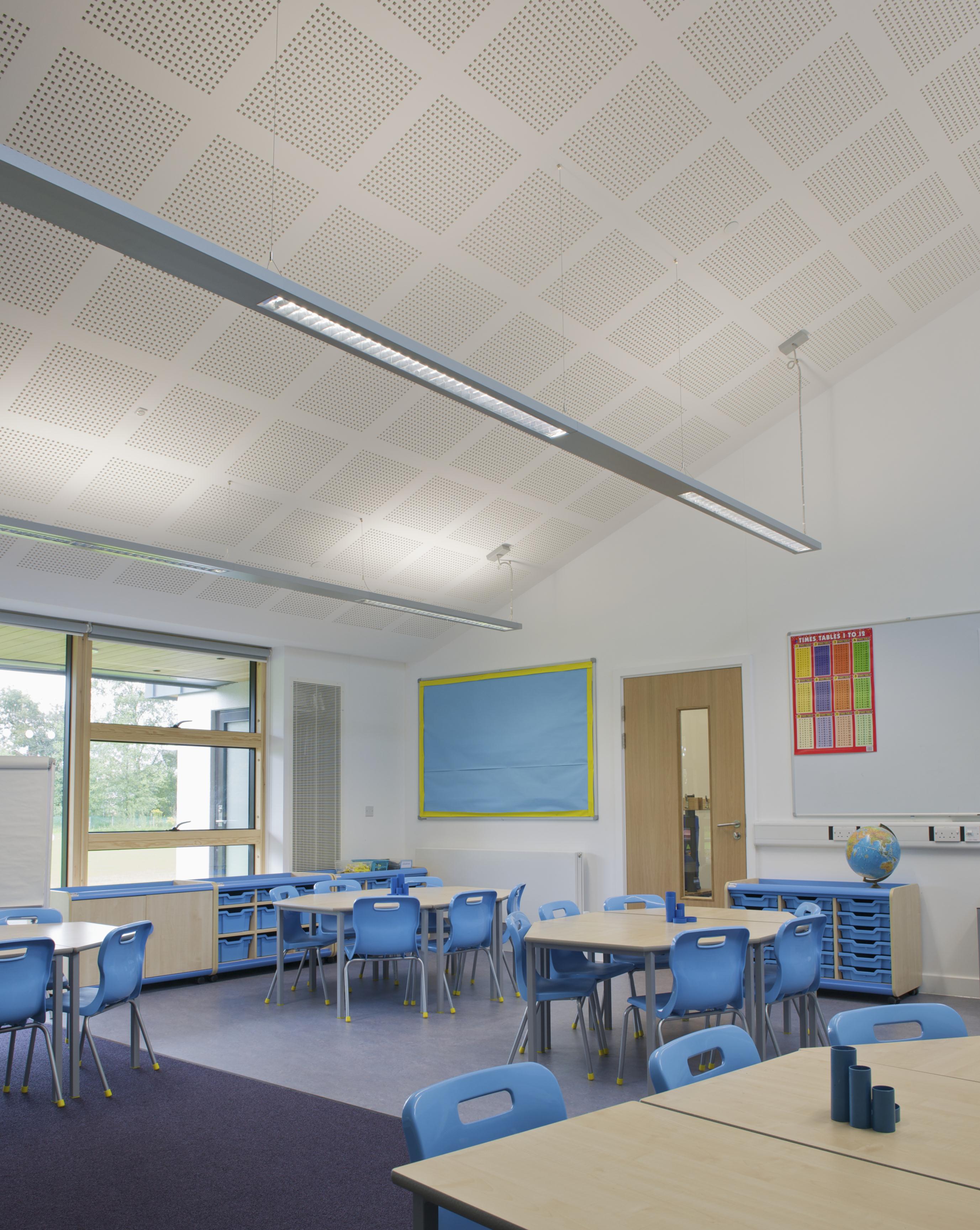 ACTIVair is a mineral additive that has been purpose designed to help purify air in interior spaces that can be susceptible to the build-up of volatile organic compounds (VOCs). These chemicals, originating from sources such as cleaning products, paint solvents and substances in new furniture, can be harmful to health in high concentrations and have been identified as a cause of allergies and other more serious illnesses. To combat this issue, British Gypsum developed ACTIVair which absorbs and converts VOCs to prevent their re-emission into the atmosphere, making it ideal for education sector specifiers that need to achieve Building Research Establishment Environmental Assessment Method (BREEAM) air quality ratings.
ACTIVair technology is now available across the Gyproc DuraLine, Gyproc SoundBloc and Rigidur H plasterboard ranges and in all Gyptone ceiling tiles.
"Air quality plays an important part in keeping us healthy and interior spaces in educational environments such as schools and colleges are vulnerable to the build-up of harmful chemicals, particularly as an increasing focus on energy efficiency means buildings are becoming more airtight to reduce heat loss," said Paul Campbell, commercial sector manager at British Gypsum. "In response, we've created a technology that helps improve indoor air quality, which in turn will have a positive impact on students and teachers in an educational environment."
Education Estates is the UK's largest trade exhibition for the education sector. The show attracts professionals and specifiers responsible for designing, building, managing and maintaining public and private educational facilities nationwide.
For more information, please visit www.british-gypsum.com/activair