Grouping its plasters into three distinct categories, British Gypsum has rebranded its four Thistle performance plasters to ThistlePro, its standard plaster range to Thistle Essential and its patching and repair products now fall under Thistle Repair.
The rebrand has been introduced to offer easier reference to installers for choosing the correct plaster for a specific job. Thistle plaster products offer a full range of specific and multi-purpose solutions for all internal plastering and backgrounds and now fall under these three distinct categories for ease of classification.
Aimed at the skilled professionals who want options to install more than a high quality finished surface, the British Gypsum performance plasters have been rebranded as ThistlePro. These performance plasters allow plasterers to differentiate themselves, offering different benefits to both plasterers and customers, from speed of install to improving indoor air quality.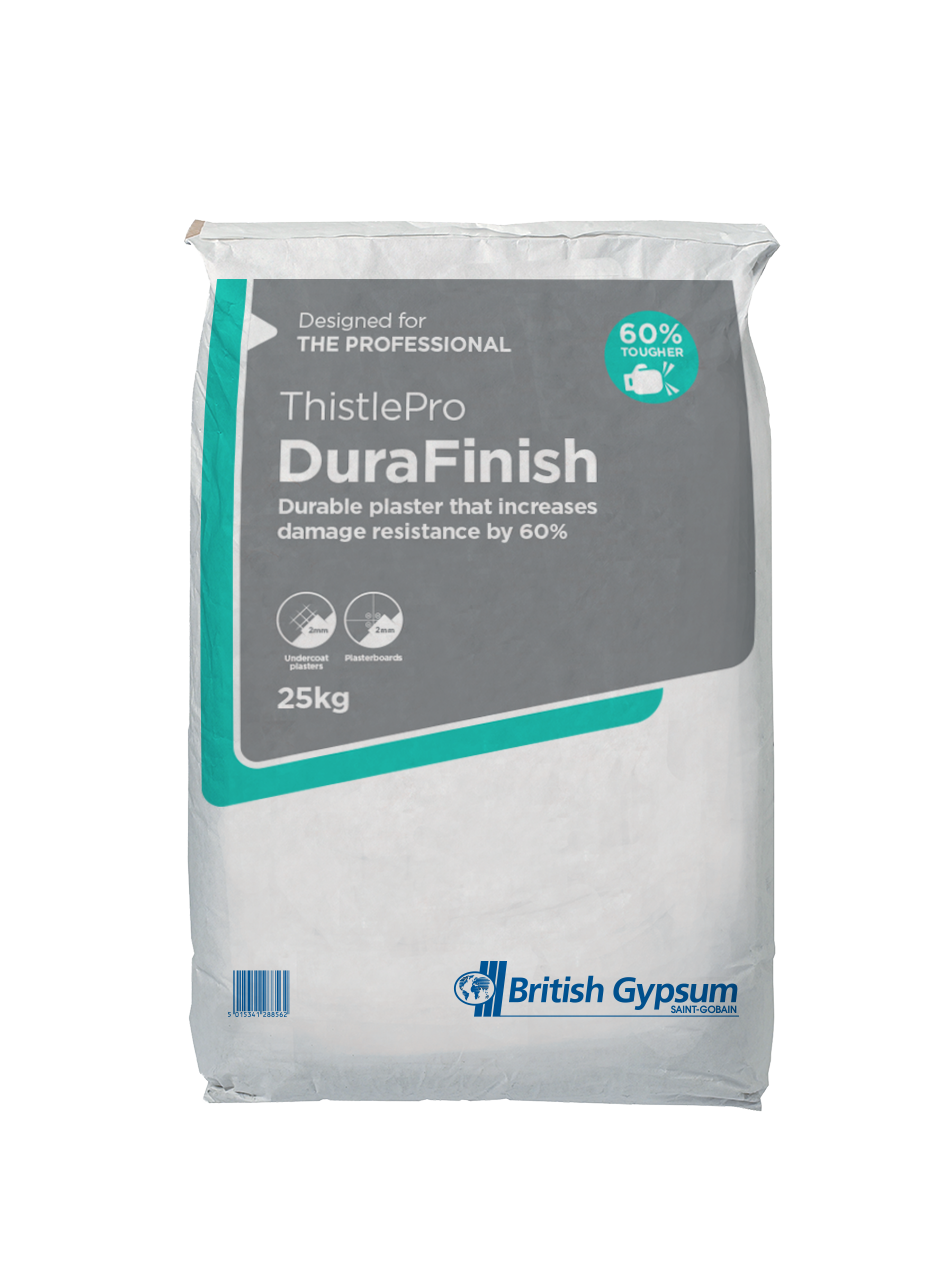 ThistlePro DuraFinish is 60% tougher than standard plasters for high traffic areas. ThistlePro PureFinish contains Activair technology that locks away harmful formaldehyde, making indoor spaces healthier. ThistlePro Magnetic attracts magnets, allowing for the creation of an interactive wall. ThistlePro UniFinish is a finish coat plaster that can work without PVA, saving valuable time, mess and cost.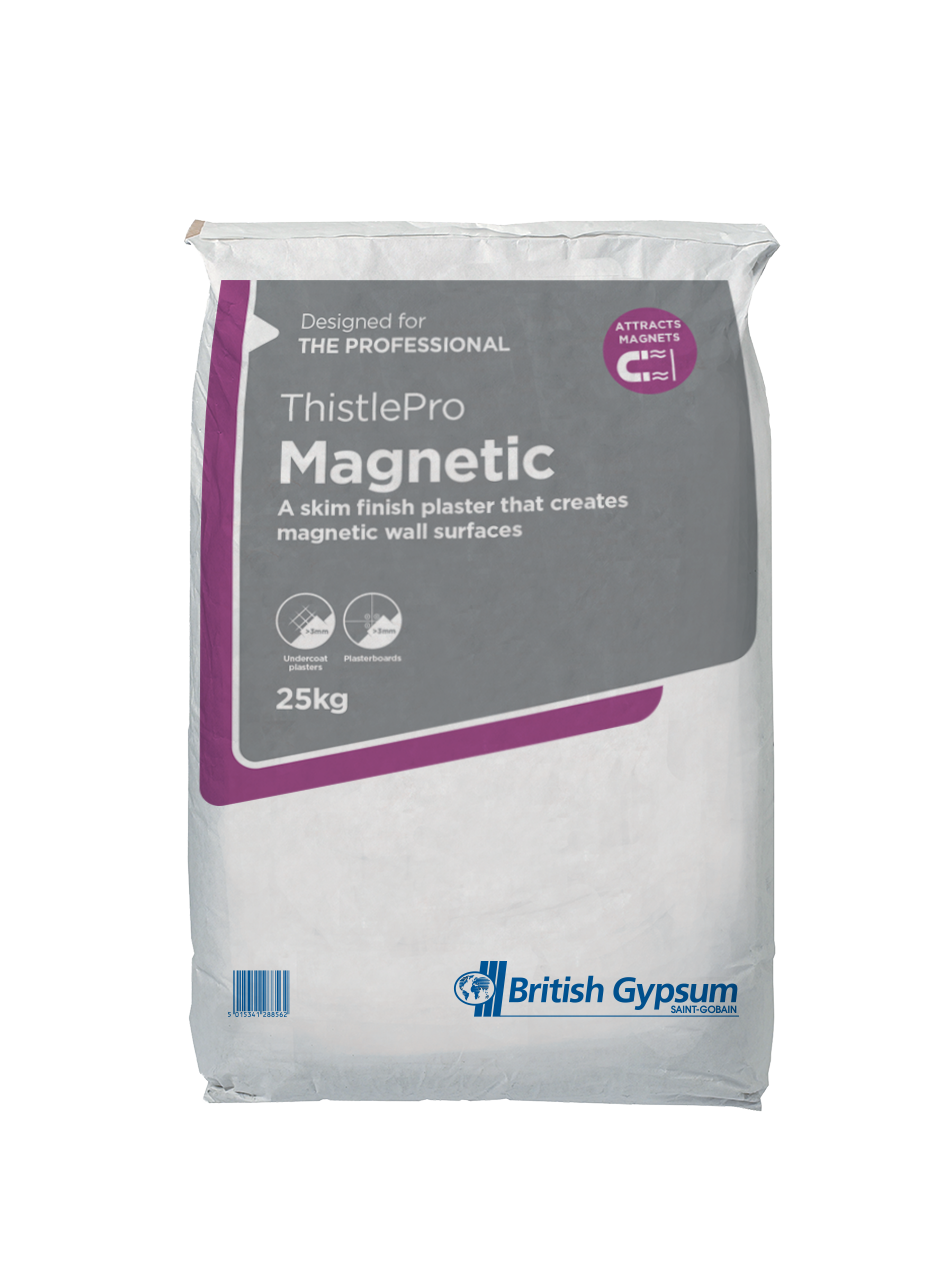 Explaining the rebrand Paul Cassidy, Senior Product Manager at British Gypsum said, "After getting feedback from our installers we felt this simple rebrand would help differentiate our products clearly, and help plasterers using them to stand out from the crowd. With no changes to the plaster products themselves, plasterers will experience a seamless transition, where they will notice simple updates to the full range of plaster bags coming online throughout 2018."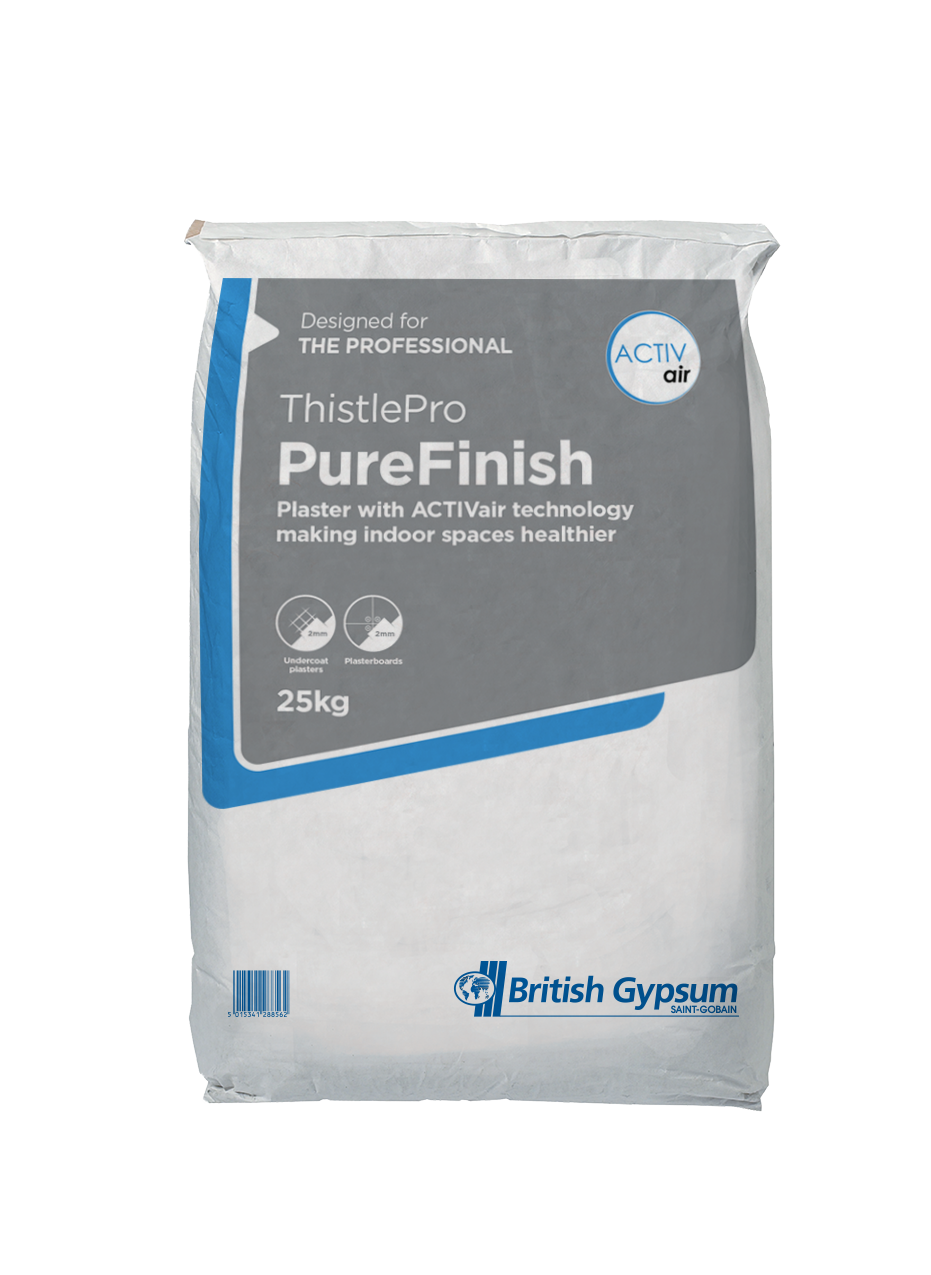 In line with this rebrand, the company's standard products are now known as Thistle Essential, which houses British Gypsum's regular plaster products including Thistle MultiFinish, Thistle BoardFinish and Thistle HardWall. Similarly, British Gypsum's patching and repair products are now grouped under Thistle Repair. The Thistle Repair range includes a selection of products with a variety of pack sizes and performance characteristics to speed up and reduce waste on smaller, but tricky repair jobs.
Throughout 2018 British Gypsum will be updating all its plaster bags with different colours to reflect each of the categories. All products are available from your local trade supplier.
To find out more about British Gypsum, visit: http://www.british-gypsum.com/