British Gypsum is launching two innovative finishing products to revolutionise corner installation. Designed to increase durability and make fixing faster and easier, Gyproc AquaBead and Gyproc EasyFlex Pro support installers in completing projects faster, while greatly reducing call backs due to snagging.
Officially launching 1st September, Gyproc AquaBead is a new water-activated adhesive corner bead that makes achieving hard-wearing corners more straight-forward, reducing installation times by 35 per cent and saving a whole day in drying time. Gyproc EasyFlex Pro is a new, flexible and durable corner tape that provides perfect corners by fitting every angle.
Gyproc AquaBead
Providing a high-strength polymer alternative to traditional corner bead, Gyproc AquaBead helps installers deliver straight, damage resistant right-angle corners with no mess, no pinching and no sharp edges. Its metal-free composition makes corners safer, easier to cut and quicker to apply than traditional corner bead – without compromising on durability.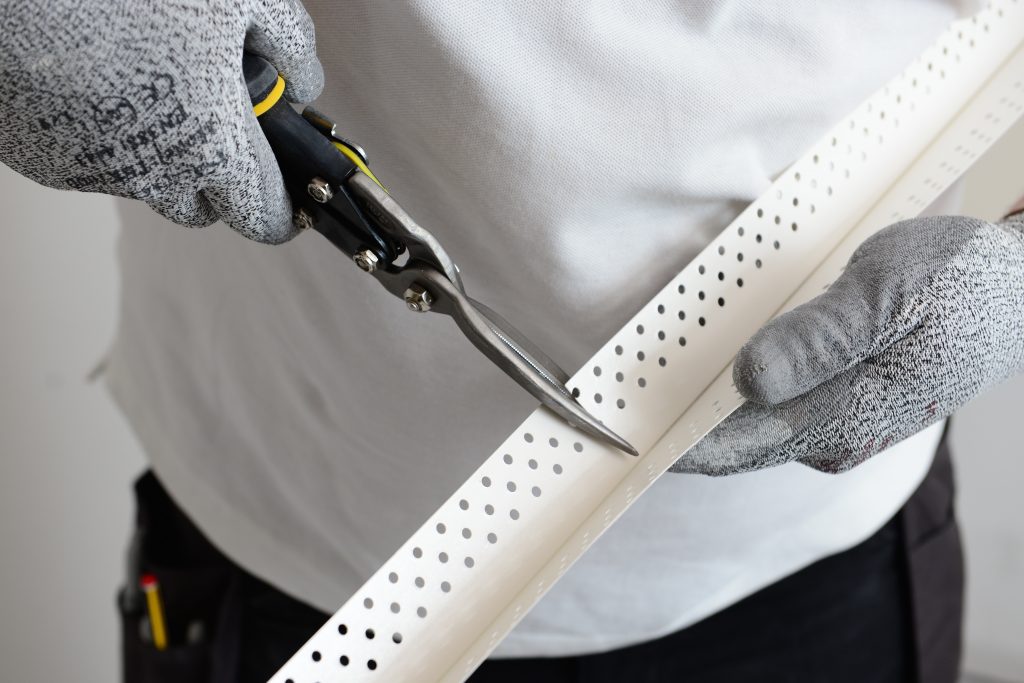 By activating Gyproc AquaBead's adhesive with a light spray of water, the corner can be installed after just 15 seconds, providing a superior bond to plasterboard and eliminating the need for staples, bedding or tape. Gyproc AquaBead is easy-to-use, ready for coating after 30 minutes and as just one coat of filler is required, corners can be filled and finished in a single day.
Gyproc EasyFlex Pro
Featuring a low friction, formulated surface paper and a high-strength co-polymer core, Gyproc EasyFlex Pro is designed to resist abrasion, increase durability and prevent splitting or dents.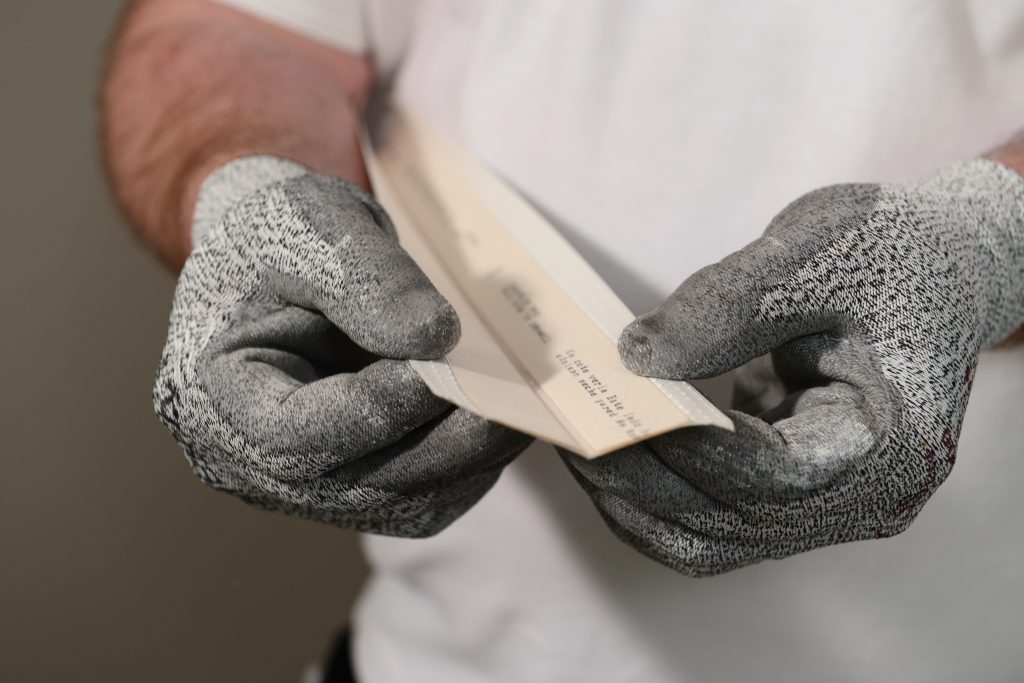 Gyproc EasyFlex Pro is also metal-free, with a memory-free hinge which flexes to fit all inside or outside angles, it eliminates pre-creasing and provides a strong uniform surface. Gyproc EasyFlex Pro is perfect for long straight corners and suitable for plastering raked angles by providing a straight line every time.
Jeremy Simons, Product Manager, British Gypsum, explained: "We're always looking at ways we can innovate and help installers achieve improved results. With sites demanding shorter completion times, it's common for multiple trades to work on the same plot – which increases the risk of damage to corners."
"Drylining installers typically re-install over 10 per cent of finished corners due to post install damage. The robustness of Gyproc AquaBead and Gyproc EasyFlex Pro means this risk is significantly reduced, while making one of the trickier parts of the plastering process much quicker and easier – the creation of high-quality corners."
"Gyproc AquaBead is much easier to apply than standard products, and requires fewer coats to achieve a smooth, durable corner. For installers looking to implement perfect, right angle corners, there is no better alternative. Gyproc EasyFlex Pro, meanwhile, provides an attractive, versatile and highly durable tape solution that works just like traditional methods."
Both products are available from your local trade supplier, with Gyproc AquaBead supplied in 2.5, 2.7 and 3m lengths and Gyproc EasyFlex Pro boxed in 30m rolls.
You can find further information about Gyproc AquaBead and Gyproc EasyFlex Pro by visiting:
www.british-gypsum.com/gyproc-aquabead