British Gypsum has unveiled its new Thistle UniFinish, a plaster which can be used for re-skimming over a wide range of backgrounds without the need for pre‑treatment.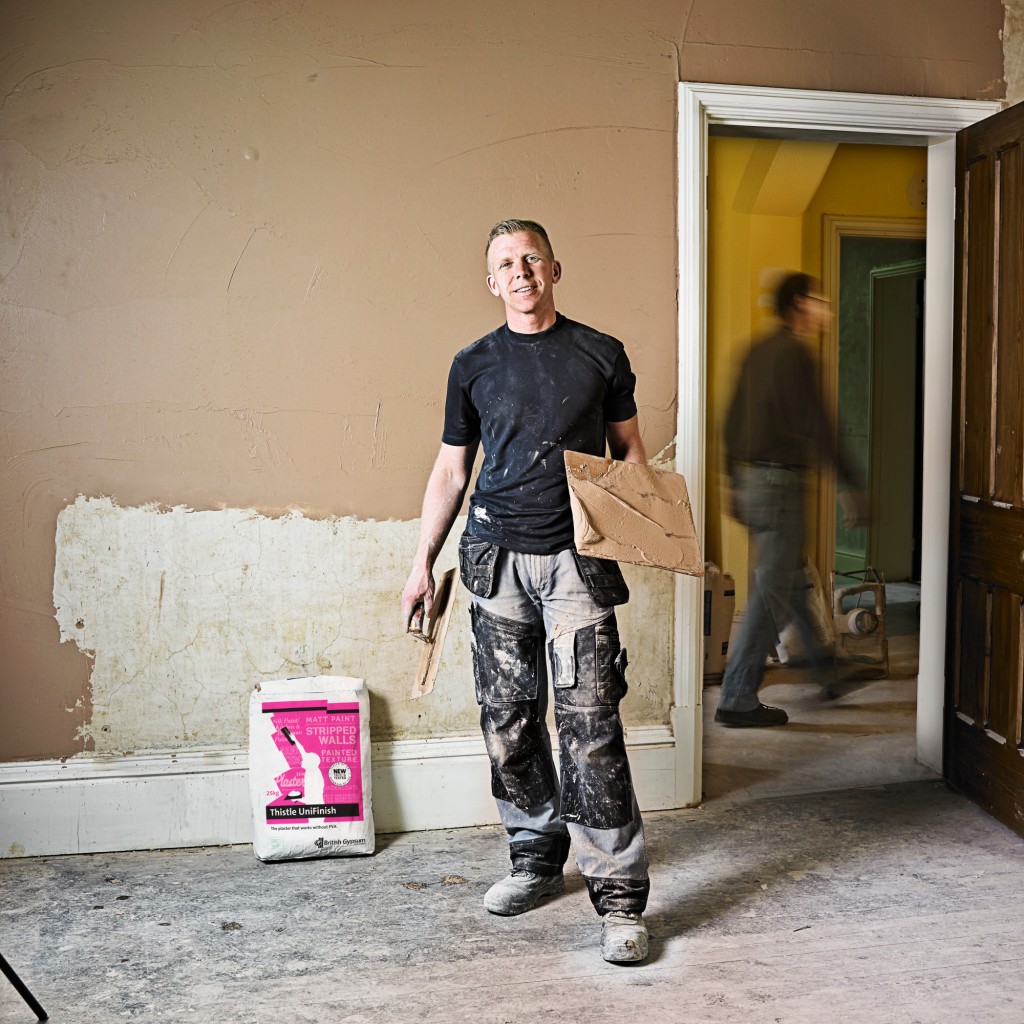 Available from September, new Thistle UniFinish removes the need for PVA from most refurbishment jobs, which means less mess and a faster, quality, reliable finish.
To develop new Thistle UniFinish, British Gypsum's in-house technical experts completed a six-month testing programme to re-formulate the product to ensure its performance level matches that of other Thistle Plasters which are used day-in-day-out across the industry.
Steve Limb, Innovation Project Manager at British Gypsum, explained: "To develop new Thistle UniFinish we completed extensive lab testing. But understanding that you can't fully replicate the real thing and real life, we worked with plasterers from around the UK who have tested new Thistle UniFinish on hundreds of walls and ceilings, old and new.
"The result of this process is a product that is truly tried and tested to give great performance on high and low suction backgrounds."
As part of its extensive real life testing programme, British Gypsum took to the road, trialling the product with scores of plasterers across the UK. Just one of these was Pete Townsend from Ilkeston. He added: "You can move it around and it's workable. With the suction on different backgrounds, they all caught up with each other after the drier coats had been laid in for a second time."
For more information on new Thistle UniFinish, including details on surface suitability, application and preparation advice, and to hear more real life testimonials, visit: www.british-gypsum.com/thistle-unifinish