BRITISH GYPSUM LAUNCHES E-LEARNING FOR BUILDERS' MERCHANTS AND DISTRIBUTORS
British Gypsum is introducing a series of e-learning modules to give builders' merchants and distributors the information and knowledge they need to advise customers on the correct products and systems to use.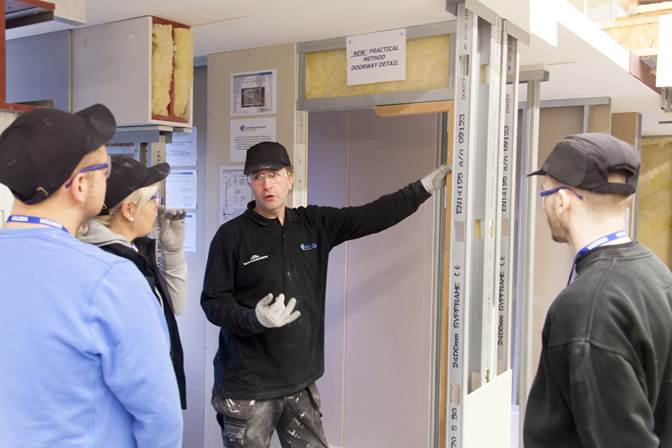 Launching in January, the training will provide guidance on using the systems and explaining the benefits to the customer and homeowner.
The series will be based around new build properties and renovation projects, with seven modules focusing on real life customer scenarios for internal wall, ceiling linings, partition systems and internal finishes.
An eighth module on the 'customer challenge' will cover the day-to-day role and the types of question that can be expected from customers, while a ninth module on next generation Thistle finish plasters will be added by June 2016.
Merchants who have completed all of the e-learning modules, and have attended British Gypsum's Pure Practical course at one of the manufacturer's academies, will be offered the chance to complete the British Gypsum Diploma in Products and Systems Knowledge.
Dave Hall, National Technical Academy Manager at British Gypsum, explained: "We've brought together the suite of modules on a dedicated area of the website to support builders' merchants and distributors in developing their knowledge around the range of British Gypsum products and systems.
"We know our customers are always looking for the latest solutions to help meet building regulations, so the training aims to help provide answers for any questions they may face."
The modules will be available to builders' merchants and distributors through the training section of the British Gypsum website.
For more information about British Gypsum training courses, visit: http://www.british-gypsum.com/technical-advice/training.