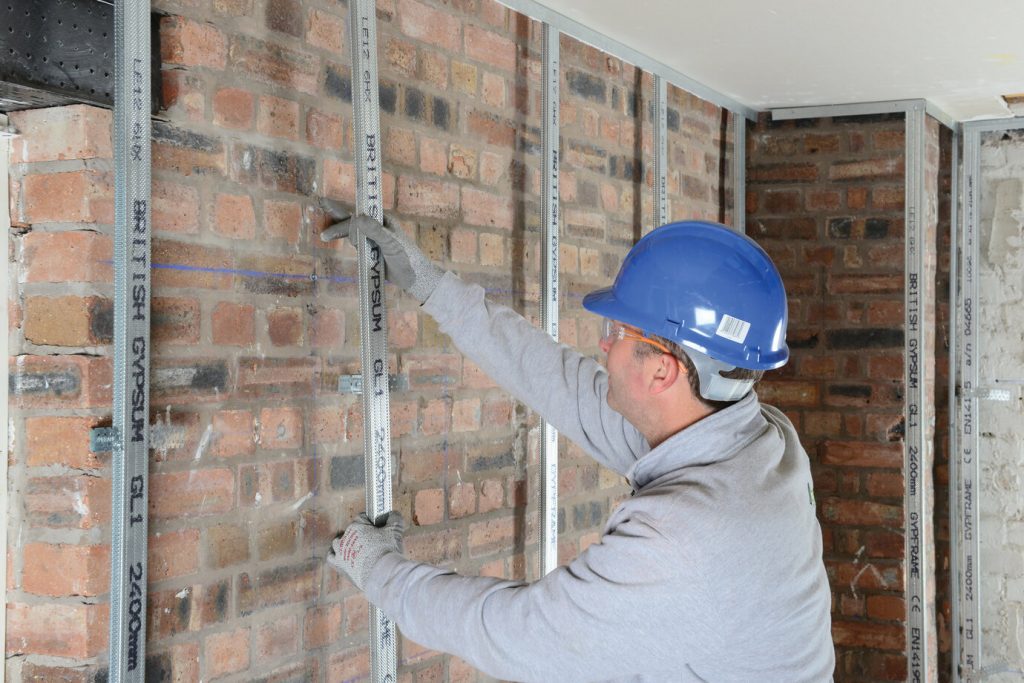 The government is due to launch its £2 billion Green Homes Grant scheme in late September, which will enable homeowners to make savings on their energy bills while lowering CO2 emissions. British Gypsum is offering a range of training and products to ensure tradespeople are well-equipped to help make homes more energy efficient.
Internal wall insulation (IWI) – which offers a versatile way to significantly improve the insulation properties of solid walls – is one of the key types of improvement work permitted under the scheme that will benefit the environment. But selecting the right products is just one part of meeting Green Homes Grant eligibility criteria.
Gareth Dunn, British Gypsum's Head of Services & Proposition Development, explains:
"All tradespeople carrying out work under the scheme must be TrustMark registered so that homeowners know they are receiving reliable workmanship using quality materials. To obtain TrustMark accreditation tradespeople must have PAS2030/35 accreditation, making it vital for them to receive comprehensive training in order to qualify.
"Our network of well-established courses means IWI installers can access training to meet TrustMark requirements for PAS2030/35 accreditation across the country. Courses include a comprehensive range of IWI techniques and best practice, and are delivered by former tradespeople with years of on-site experience. This also means they can access expert support in selecting the best performing IWI solution for their projects"
After successful completion of a course, installers will feel confident enough to install IWI systems correctly. They also have the option of becoming a registered installer of the systems they have trained on and become a member of British Gypsum's registered installer scheme.
This training is supported by a range of high performance IWI products. These consist of four BBA (British Board of Agreement) approved solutions using ThermaLine PIR or ThermaLine Super as the board solution: DriLyner TL, DriLyner RF, GypLyner Universal – Metal Frame Based, and GypLyner IWL – Metal Frame Based. Each of these is suitable for retrofitting and therefore ideal for installers completing projects under the Green Homes Grant scheme.
DriLyner RF can be used following the removal of skirtings, fixtures and fittings etc. With this system, the board can be applied directly onto the existing cleared painted surface. If the existing plasterwork is loose then, once the loose background has been removed, DriLyner TL is the preferred solution due to its speed, ease of installation and minimal encroachment on to a room's floor space. One-day training courses cover two of the systems – either DriLyner TL and DriLyner RF or GypLyner Universal and GypLyner IWL – while the two-day course covers all four. Combined with the best installation approaches, they minimise air leakage and thermal bridging to provide optimum performance.
Please follow this link for more information on British Gypsum's IWI training and to book a course: www.british-gypsum.com/iwitraining