The British Gypsum White Book System Selector enables building designers and specifiers to quickly identify solutions that meet project requirements, and download all related documentation, including BIM files and .dwg CAD files.
Originally launched in early 2014, the tool has recently been further developed to give construction professionals an improved way to specify the best solutions for each of their projects.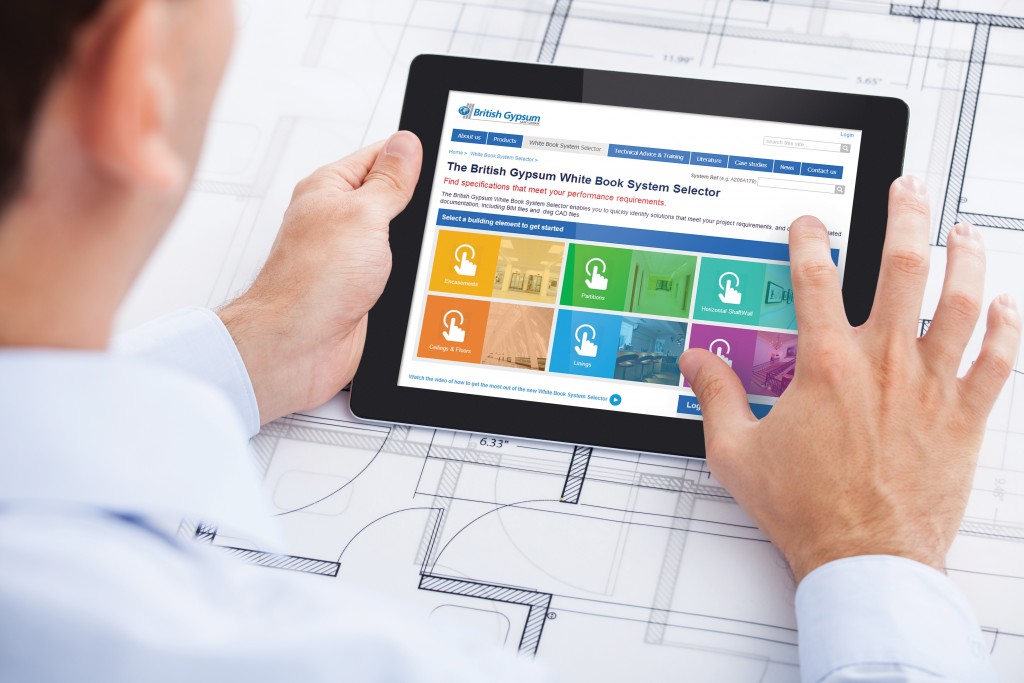 The revised portal now includes new features, including a 'My Projects' area, which allows users to create project profiles and then attribute appropriate system solutions. This enables relevant system information for a specific construction project to be retrieved on subsequent uses of the tool. Any updates to product specifications are flagged, so customers are able to ensure they have the most up-to-date information at all times.
Paul Campbell, Commercial Sector Manager at British Gypsum, said: "At British Gypsum, we're committed to investing in the development of our products, systems and services to ensure we're giving our customers the innovative solutions they need.
"This newly improved White Book System Selector has been developed with our customers' feedback and industry demands in mind to ensure we are providing long-term solutions and supporting future technology demands within the industry."
Coming soon, as part of the White Book System Selector, is a Waste Estimator tool which will help to eliminate potential waste at building design stage by assessing component requirements direct from building information model data.
The tool will recommend board and studs lengths and generate a 'shopping list' of British Gypsum products required to complete a project in line with the building information model while minimising excess materials.
The latest improvements follow extensive customer engagement and also compliment British Gypsum's recently updated White Book to deliver more accurate information in an easier-to-navigate format.
The White Book, which has been in production for more than 35 years, is a comprehensive guide to everything British Gypsum offers, from product selection, to expert advice, installation information and new construction details.
To try the latest White Book System Selector for yourself visit http://www.british-gypsum.com/white-book-system-selector.