Employees from British Gypsum braved the elements last weekend (Saturday 7 June) to complete a 100 mile bike ride from Barrow-upon-Soar to Skegness for Leicester Hospitals Charity – Neonatal Unit.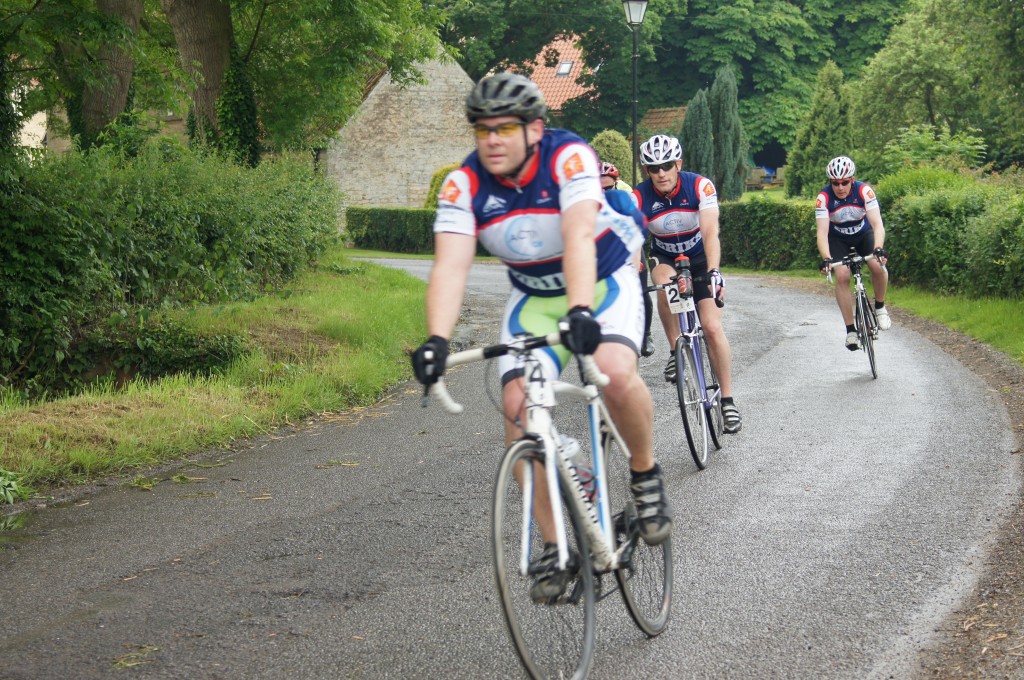 The team, called the 'Multi-Finishers' after one of the company's most popular plaster products, was made up of over 90 riders, including around 60 staff from its Barrow and East Leake sites. After setting off in the early hours of Saturday morning, the team battled through thunderstorms, torrential rain and hailstones, arriving into Skegness some ten hours later.
An army of enthusiastic volunteers also turned out to support the charity ride from start to finish, with teams helping to monitor road conditions, carry emergency equipment and provide energy top ups of sandwiches, bananas and cakes along the way.
Now in its seventh year, the annual Barrow to Skegness bike ride was set up by British Gypsum Barrow production officer, Phil Johnson, to raise funds for a nominated charity. This year's choice was inspired by one of the company's employees who has received tremendous support from the local Neonatal Unit in the past few years.
Phil Johnson, explains: "This year's charity was particularly close to our hearts, and before we set off on the ride, we were read a few words from our colleague about her experiences and the support the Unit has given. It really spurred us on for the ride, which was made all the more challenging with the great British weather.
"Despite the torrential conditions, there was a fantastic atmosphere and sense of camaraderie, and most importantly, we managed to raise lots of cash for a great cause. While we're still collecting and counting our donations and sponsorship, we look set to reach over £7,500."
For more information about British Gypsum, please visit www.british-gypsum.com