Following on from the recent introduction of its first eight Environmental Product Declarations (EPD), British Gypsum has launched its Life Cycle Assessment (LCA) Guide — an informative manual on the LCA process for specifiers.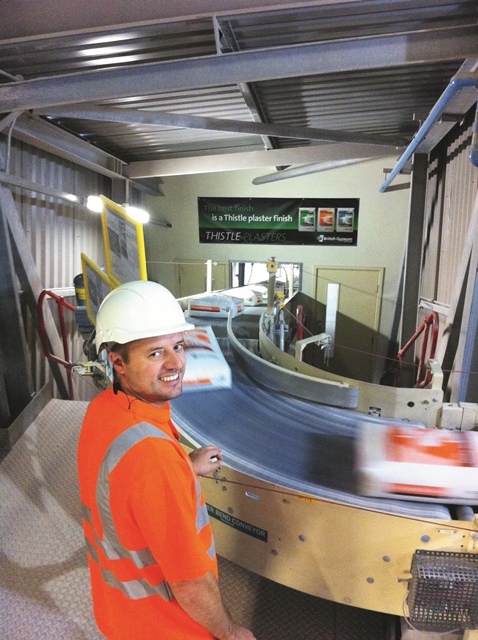 The new guide details how LCA are carried out, and explains how they can help specifiers minimise the environmental impact of their building processes and comply with certification schemes, such as BREEAM.
The LCA process considers the life cycle of a product solution from cradle to grave, which is then used to create EPD — independently verified information on environmental performance. A comprehensive range of factors are considered, including the potential environmental effects of raw materials, the manufacturing process, logistics, installation, performance in use, and finally the product at the end of its life.
British Gypsum is also currently carrying out LCAs across its entire product portfolio to simplify the specification of sustainable solutions for customers. The guide also explores the manufacturer's work to maximise the sustainability of its entire operations, including the introduction of more environmentally-friendly transport and a dedicated plasterboard recycling service.
Heidi Barnard, Sustainability Leader at British Gypsum, said: "We developed our LCA guide precisely to support specifiers in meeting increasingly strict environmental targets.
"Using it, specifiers will be able to see the value of the information provided by the LCA for the products they are considering for their building projects, enabling them to make better informed decisions about their supply chain. Knowing all of this can go a long way towards helping them select the right products to meet requirements for building certification schemes as cost-effectively as possible."
British Gypsum's LCA Guide is just one of the ways it works to meet its own extensive environmental commitments. The manufacturer has recently received a BES 6001 'Excellent' rating for its Thistle plasters, Gyproc plasterboard, Glasroc specialist board, Gypframe, and Gyproc Cove, and has also been awarded an ISO 50001:2011 Energy Management System certificate for its manufacturing operations.
British Gypsum has EPD for 15mm Glasroc F FIRECASE, 6mm Glasroc F MULTIBOARD, 12.5mm Glasroc H TILEBACKER, 15mm Gyproc DuraLine, 12.5mm Gyproc FireLine, 12.5mm Gyproc Moisture Resistant, 15mm Gyproc SoundBloc, and 12.5mm Gyproc WallBoard products.
For more information, please visit the British Gypsum website.