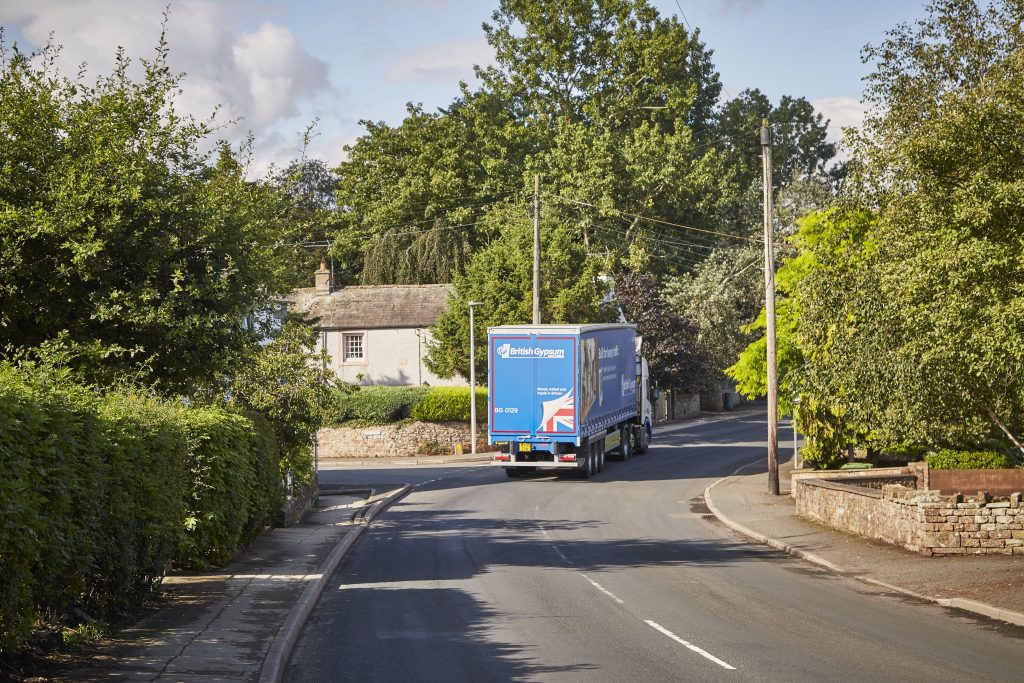 Christmas parties may be cancelled this year, but British Gypsum is still spreading Christmas cheer. The manufacturer is gifting £10,000 to a number of causes, including children's charity Barnardo's and construction industry charity CRASH.
Their gift to Charity this December recognises the shortfall in cash many charities have experienced due to COVID-19 and mirrors the average amount raised by British Gypsum staff in a typical 'normal' year. CRASH and Barnardo's will receive £5,000 each.
British Gypsum is a patron of CRASH, which encourages construction industry firms to donate their resources to support homeless shelters and hospices. Barnardo's fight for the rights of children across the UK and support young people and families to ensure as many children as possible have a healthy and happy life.
Matt Pullen, Managing Director of British Gypsum, said: "This has been a hugely challenging year for all charities across the UK.
"Raising the funds they need through traditional fundraising events has been almost impossible, and this is true for both Barnardo's and CRASH – charities we actively look to support.
"As many of us look forward to celebrating Christmas we know that there are many people in our communities who are far less fortunate than ourselves.
"So I'm pleased that we will make a donation of £5,000 to each of these causes."
The £5,000 contribution to the CRASH First and Last Christmas Card Appeal will aid the charity's work in supporting homeless adults and children with life-limiting illnesses and the donation to Barnado's is in place of the annual shoebox appeal, where colleagues fill shoeboxes with gifts for young people leaving the care system who don't have family to support them at Christmastime.
Francesca Roberts, CEO of CRASH, said: "Thank you to British Gypsum for supporting our Christmas Card Appeal this year. As Corporate Patrons of CRASH you underpin every project we undertake.
"It is thanks to your generosity, expertise and materials that we can continue to create places that care for people and deliver essential services to those in need at Christmas and for years to come.''
Manmeet Kaur, Corporate Relationship Manager for Barnardo's, said: "We are hugely grateful to British Gypsum for the generous donation of £5,000.
"We have never needed your support more than we do today.
"It will help us make an even greater impact for vulnerable young people during the challenging times we all face.
"The money you have given will allow us to continue supporting two projects – Gap Homes and the Barnardo's YouthBuild Academy, providing supportive accommodation and positive careers in the construction industry for care leavers.
"On behalf of everyone at Barnardo's, thank you for your incredible and on-going support."
ABOUT BRITISH GYPSUM:
British Gypsum – designs and manufactures the best interior drylining systems in the world.
Made from our own branded Gypframe metal components, Thistle plasters, Gyproc plasterboards and genuine British Gypsum fixings our systems deliver structural, acoustic, thermal and fire protection to the toughest of BS EN standards.
With over 13,000 UKAS accredited test certificates behind us, British Gypsum continues to lead the market place with unrivalled expert knowledge and is the trusted expert for the Residential, Commercial, Offsite & RMI industry.
Our infamous White Book remains unrivalled for its technical knowledge, and continues to help architects, contractors and installers specify and build better spaces to live, work and play in. We're the driving force behind a new generation of exciting interiors.