British Gypsum's plaster and plasterboard plant in Kirkby Thore, Cumbria has been given silver World Class Manufacturing (WCM) status. The plant achieved an impressive 62 points to earn the WCM silver award during a recent review, which was carried out by representatives from global parent company, Saint-Gobain.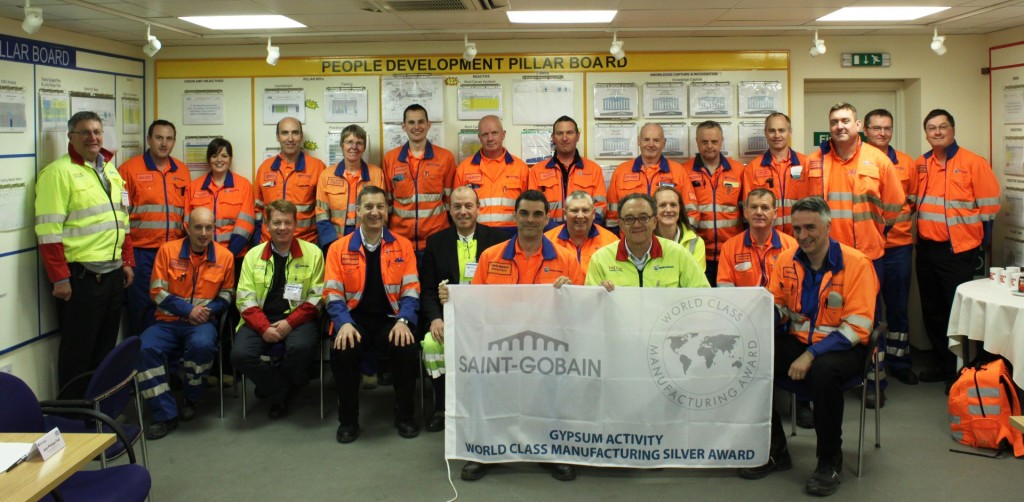 The scheme uses a points-based system to excellence in World Class Manufacturing. The process reviews a range of best practice standards on a global scale, including safety, the environment, plant and customer service performance, process stability and product quality. The WCM qualification process involves three intermediate levels: bronze, silver and gold.  After completing these, sites can then go on to achieve World Class Standard.
British Gypsum's Kirkby Thore site was presented the silver award for creating a safe working environment for employees and for its commitment to continuous improvement across all areas. The assessors were also impressed with its production processes and focus on environmental performance and energy reduction.
Chris Britton, plant manager of the Kirkby Thore site of British Gypsum, said: "The WCM team praised our safety standards, our commitment to people development and how we operate as a team with flexibility and enthusiasm.
"The award is very important as it recognises our consistently strong performance and progression. We advanced from a bronze award to a silver award due to the team's focus on safety and people development and it is this dedication that will hopefully lead to the plant moving to the gold standard in the not too distant future."
For more information on British Gypsum, visit www.british-gypsum.com.