British Gypsum has achieved certification to ISO 50001:2011, the Energy Management System standard, thanks to the company's on-going commitment to improving its energy management.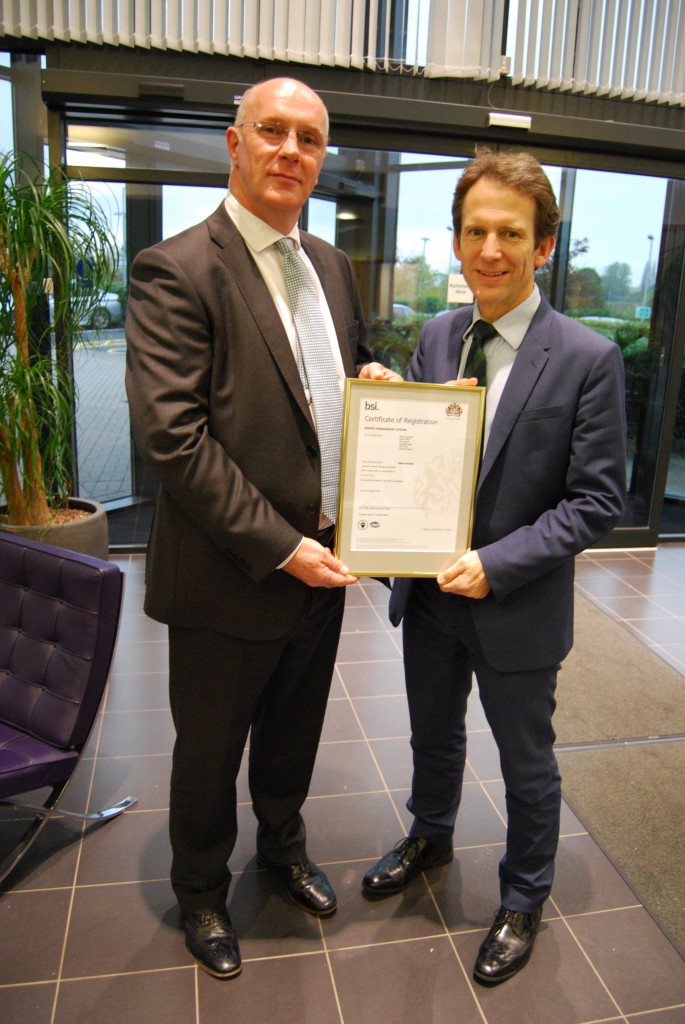 The drylining systems manufacturer has put in place a number of energy management initiatives over the last few years, including parent group Saint-Gobain's CARE:4 standard, which requires all the company's office buildings to demonstrate a fourfold decrease in energy use and greenhouse emissions by 2040. It has also initiated a comprehensive training programme for employees, including a five-day Energy Practitioner Course, to educate team members about how to ensure effective energy management.
ISO 50001:2011 outlines energy management practices that are designed to help organisations measure and monitor energy use to identify where to improve efficiency and overall energy performance to cut consumption and reduce carbon emissions.
Scott Borders, Company Energy Engineer at British Gypsum and Chartered Energy Manager said: "Certification to ISO 50001 was achieved by our energy management team who ensured that our established systems and practices addressed the requirements of this international standard."
Mark Gouldstone, Sustainability Management Specialist at BSI, the business standards company, said: "Achieving certification is a credit to everyone at British Gypsum and clearly demonstrates their commitment to being a sustainable organisation. The team should be proud of the hard work that has gone into implementing a system that enables them to improve energy performance, achieve sustainable growth and in turn maximise savings.
Mike Chaldecott, Managing Director at British Gypsum, commented: "We're constantly looking to improve the energy efficiency of all our operations, through initiatives, such as low energy and heat-recycling equipment, and our Driver of the Year competition to encourage more sustainable driving among our lorry drivers. Receiving the ISO 50001:2011 certification reiterates our wider commitment to providing sustainable solutions.
"This certification gives us a reliable indicator of how well British Gypsum is performing, and it's fantastic to celebrate the recognition of the hard work of all the people at British Gypsum and their commitment to improvement."
The latest certification is in addition to British Gypsum's standards certifications, including: ISO 9001:2008, ISO 14001:2004, OHSAS 18001:2007, and BES 6001.