After comprehensive testing in the field, and much anticipation in the market place the Speedskim SF™ is now available!
About the New Speedskim SF™
The New Speedskim SF™ is a completely new concept in plastering finishing. With all the attributes of the existing ST blade in terms of its flexibility the New Speedskim SF™ completes the system and delivers a great finish. With the addition of this new and exciting product Speedskim Technology® provides the ultimate plastering solution, enabling the Plasterer to increase output, enhance the quality of the work whilst at the same reducing operator fatigue.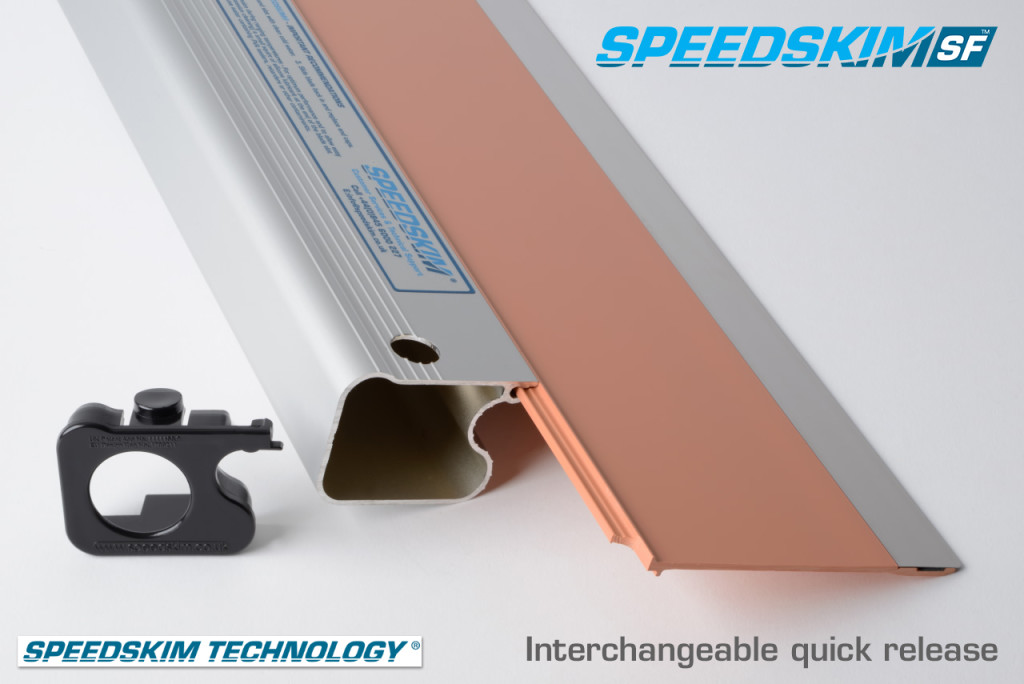 The New Speedskim SF™ is a composite design comprising of high grade (UV stabilised) PVC to give flexibility, and 19mm stainless steel (0.23mm thick) tip deliver the correct finish on material contact. The stainless steel is polished 'All Weather' high grade material adhered to the PVC using high performance tape. Needing minimal breaking in the unique stainless steel tip has 2mm machined Radius ends and is good to go!
This unique combination of flexibility and stainless steel strip mean the New Speedskim SF™ delivers a great finish on flat substrates i.e. plasterboard over metal stud as you would expect, but is very forgiving on slightly uneven surfaces typically found in older properties.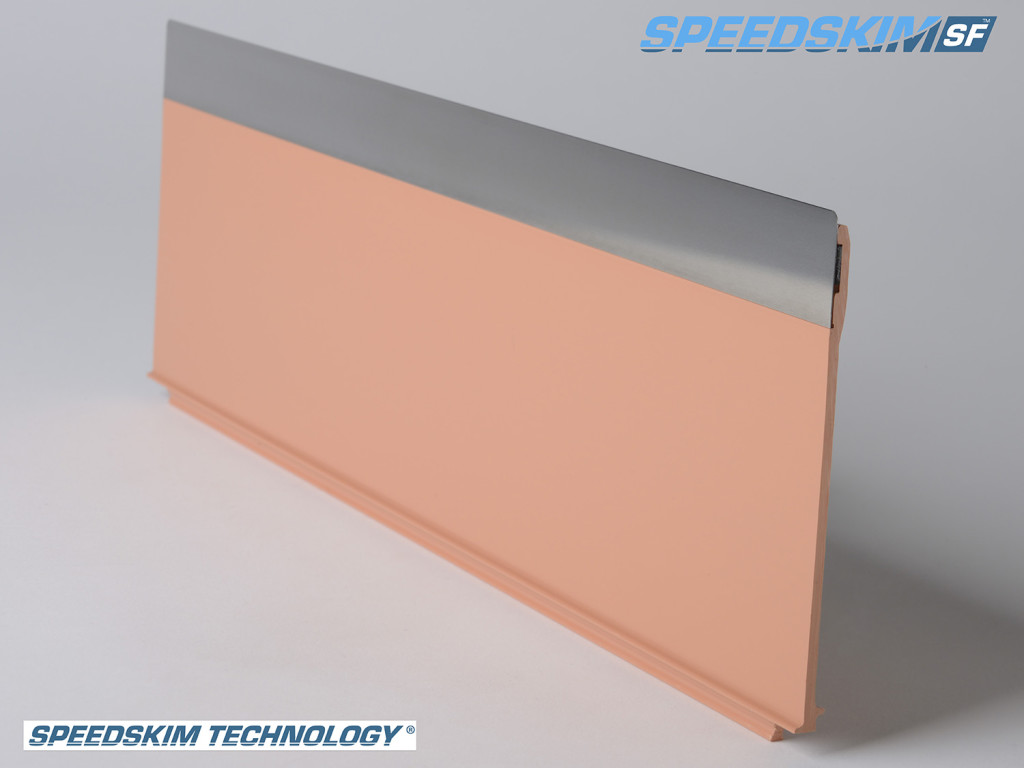 With the same comprehensive size range as the existing Speedskim ST the new SF range offers the same versatility giving the right tool for the specific finishing task. Trialled already by a number of professionals, colleges and training academies including brand leader British Gypsum, the new SF has had some glowing reports so far. Sizes available: 300, 600, 1200 and 1800mm.
First SF sizes to roll out are the 300mm and 600mm, with 1200mm to roll out by the end of April. The 1800mm should roll out by the end of May.
The New Speedskim® SF will not remove the need for the trowel altogether (let's face it that's never going to happen!) but it's another step in the right direction and will hopefully reduce trowel use and fatigue to a bare minimum. As you get used to the feel of the new SF you should find yourself reaching for the trowel less and less.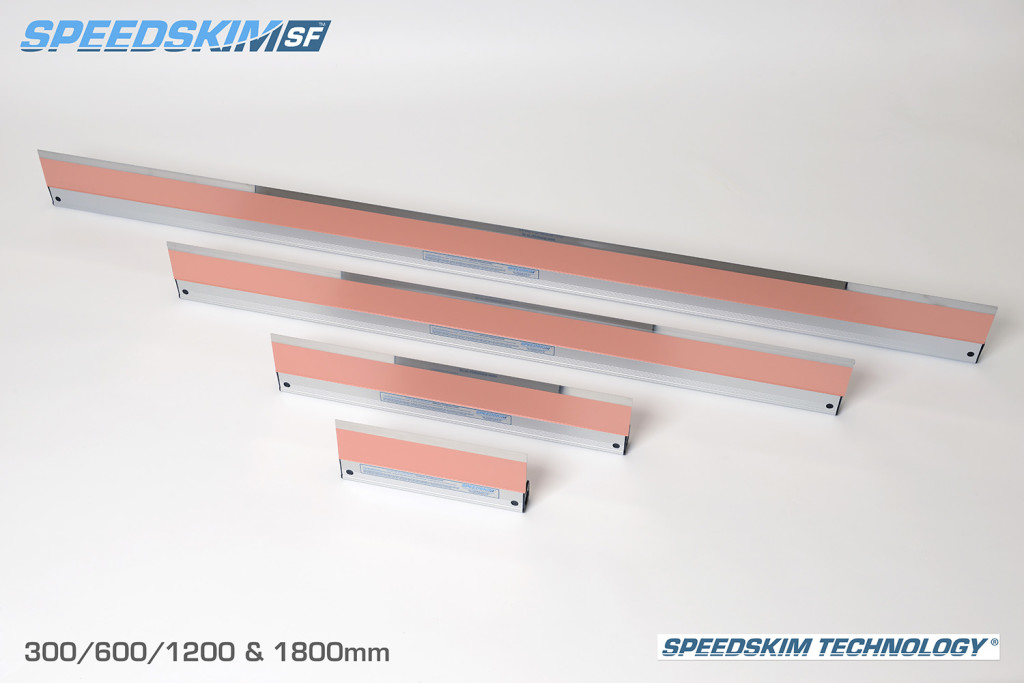 To find out more about the New Speedskim SF™ and how it can benefit your plastering routine check out the http://speedskim.co.uk/how-to-guides/skim-coat-plaster/
If you have any general product queries give the Speedskim Customer Services team a call T:+44(0)845 6000 227 or email E: [email protected]
www.speedskim.co.uk