I was invited to an evening with British Gypsum last Thursday in the Jewellery Quarter of Birmingham at the Purecraft Bar & Restaurant.
Birmingham is a long way from home for me, and a 4-hour car journey from the south coast was gladly washed away with a cold pint of Lawless beer when I arrived at the event.
I have been working with British Gypsum for a long time now and being able to catch up with them over a beer was a great idea.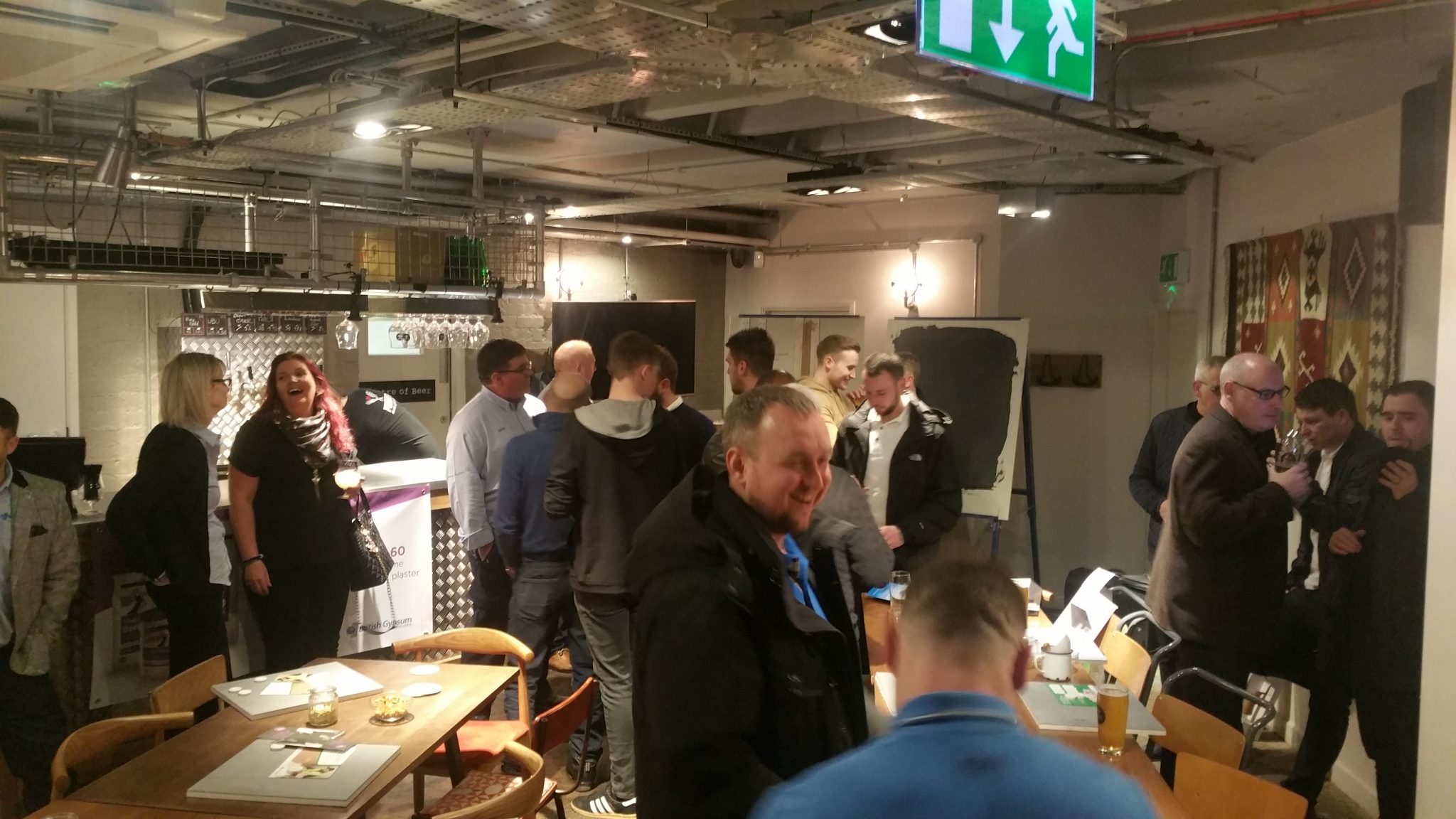 The primary focus of the evening was not Beer but to see the new Bonding 60 in action and also for local plasterers to see how it compares to the traditional bonding plaster we know and love.
Thistle Bonding 60 is an undercoat plaster that provides a consistent 60 minute set time; the shorter set time allows for plasterers to do any patching and repairs in half the time of traditional bonding plaster.
The British Gypsum product demonstrators made up two chases to simulate how Bonding 60 would be used, and in one chase they used normal bonding, and in the other chase, they used bonding 60.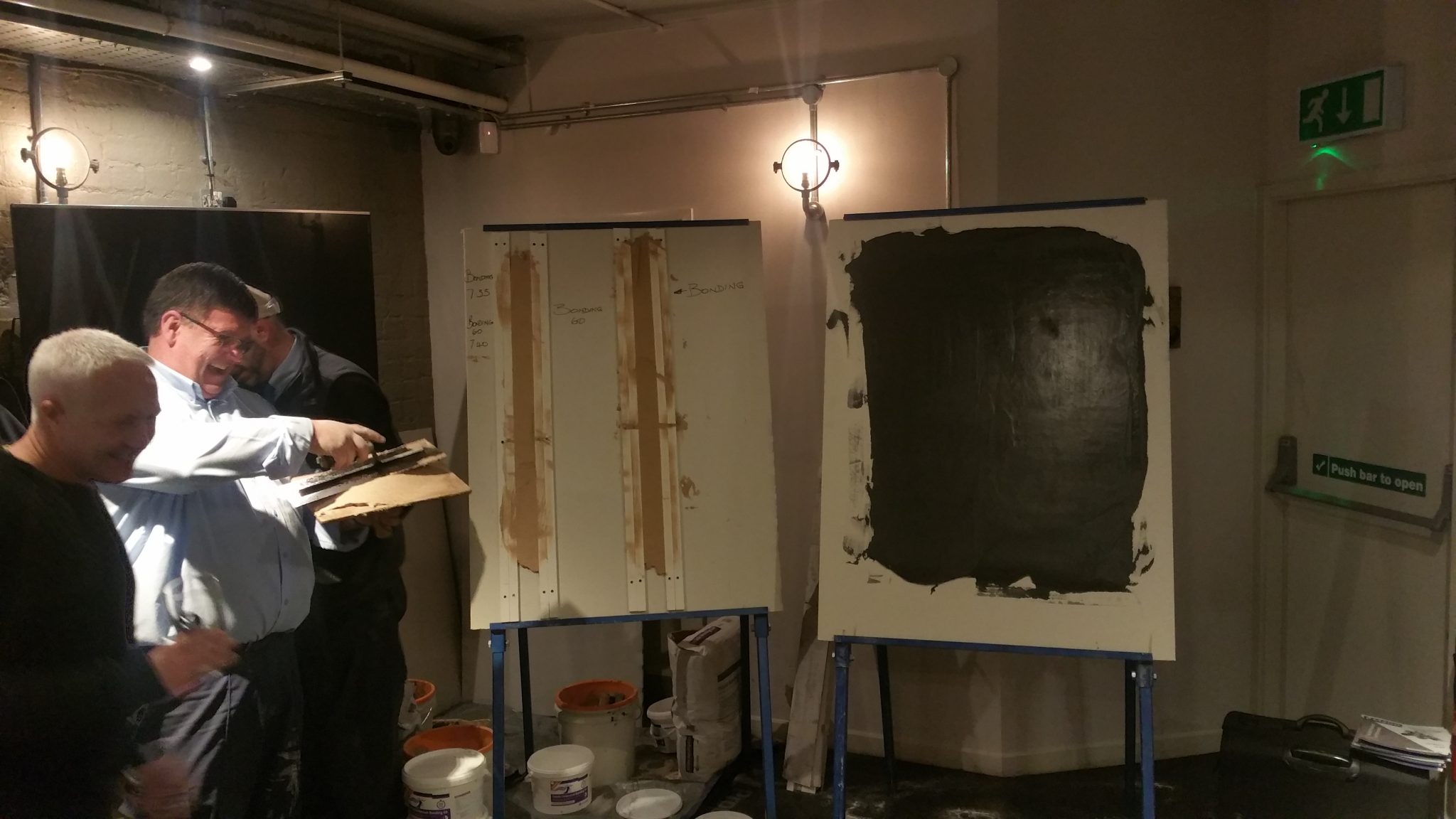 After about 30 minutes myself and many other people who attended the event were walking up to the demonstration and sticking their fingers in the original bonding and then looked surprised at how the Bonding 60 was setting compared to the other one.
The Bonding 60 was well received by the plasterers (and me) who attended the event, and I think it's going to be a great addition and we won't need to go about buying small bags of cement now to speed up the sets which is handy.
After the product demonstrations, we were served food and chatted more with the British Gypsum staff and plasterers who had attended the food was excellent and was a lot better than we expected.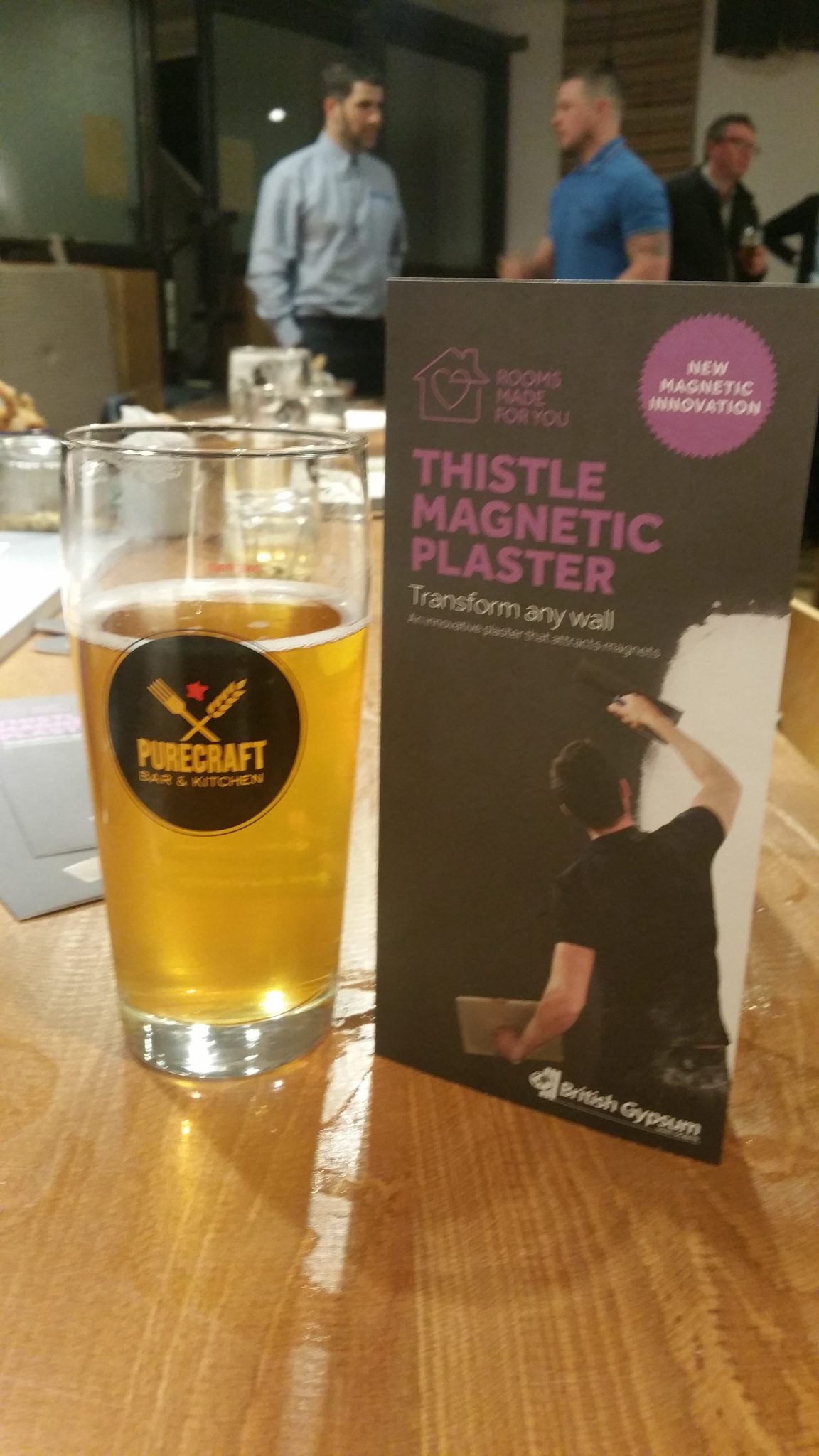 Once the food was finished, we sat down again to sample some more beer and were given a talk about different types of beer and what not, and it was quite informative one of the beers tasted like bitumen but all in all a good night.
If another one of these Bond Over Beer events comes up, I will be definitely be tagging along again as it is always good to catch up with British Gypsum and put some faces to names pf users of The Plasterers Forum.