Dryzone Damp-Resistant Plaster is the latest addition to the Dryzone System of damp remedials and protection from Safeguard Europe – the UK's leading specialist in damp- and waterproofing, and masonry repair solutions. An alternative to traditional plasters, Dryzone Damp-Resistant Plaster is a breathable pre-blended plaster developed to control dampness and salt migration in walls.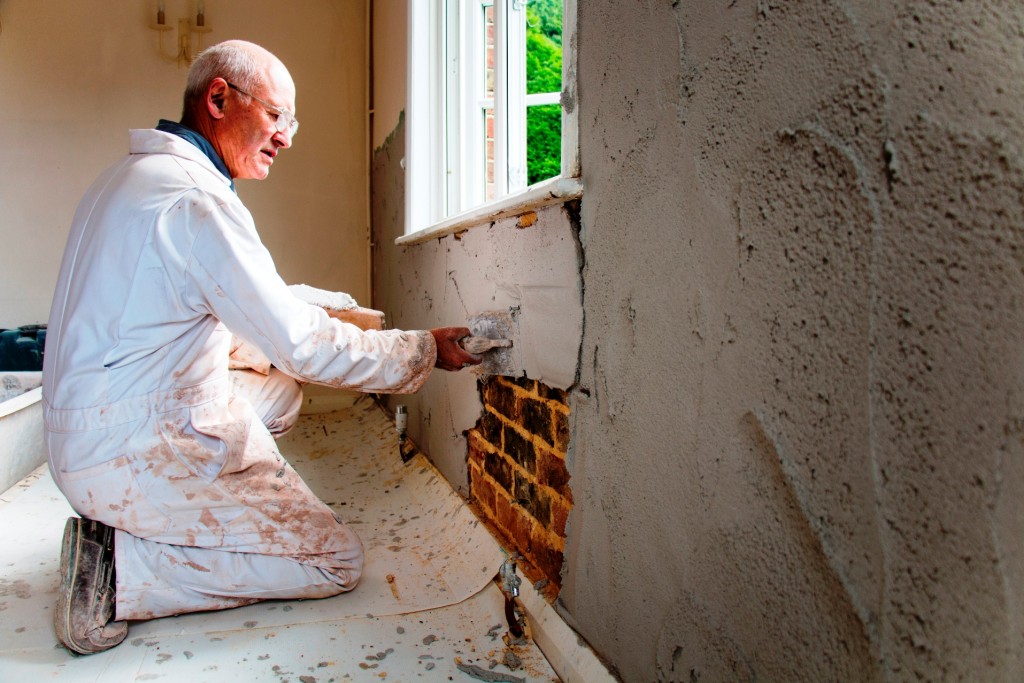 This latest addition to the Dryzone System now means Safeguard offers a complete suite of products to deliver – post-damp cause diagnosis – permanent damp proofing solutions, from preventing moisture ingress through to specialist replastering and mould-resistant decorating materials.
The plaster is used as part of the Dryzone System for replastering after Dryzone Damp-Proofing Cream or Dryrod Damp-Proofing Rods have been used to create a remedial damp proof course. The high-performance plaster is ideal for replacing existing plaster that has already deteriorated (having already also tackled the cause of the damp); or for use in new-build and conversion projects to limit potential damage caused by minor ingress of dampness during the lifetime of the building.
In the face of rising or penetrating damp, there is a need for internal plastering that is impervious to salt-based damp damage. Traditional strong sharp sand and cement mixes are effective at holding back damp and salts; yet they are slow and expensive to apply, and are associated with condensation risk, poor insulation qualities and a cold feel that is unpopular with building occupants. They are also not suitable for heritage structures because they are inflexible, don't breathe and can damage underlying brickwork.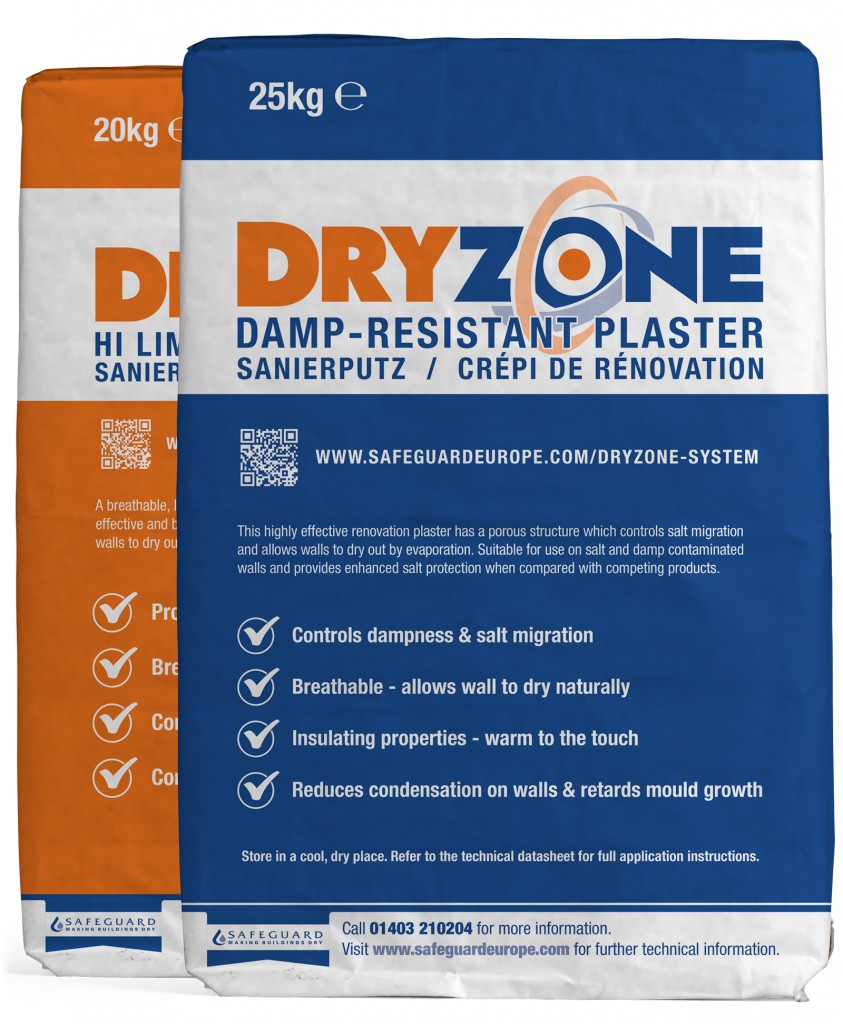 This highly effective Safeguard renovation plaster can be applied to walls while they are still damp and has a porous structure which controls salt migration, allows walls to dry out by evaporation and results in higher thermal resistance, reducing the risk of condensation. Other properties include a low compressive strength ensuring that the plaster can easily be removed at a later date without damaging underlying brickwork; high water vapour diffusion and conformity for the EN998-1 CE Standard as 'Renovation Mortars'.
Dryzone Damp-Resistant Plaster is applied in two layers as a 5mm anchoring rough coat and a 15mm to 20mm top coat. The working time of the plaster is 30 – 60 minutes depending on temperature and humidity; and a 2mm skim coat can be applied after 24 hours.