The UK's leading planning and design consultancy, Barton Willmore has created an interactive presentation space for employees and visitors in their new Head Office in the centre of Reading using British Gypsum's innovative Thistle Magnetic Plaster.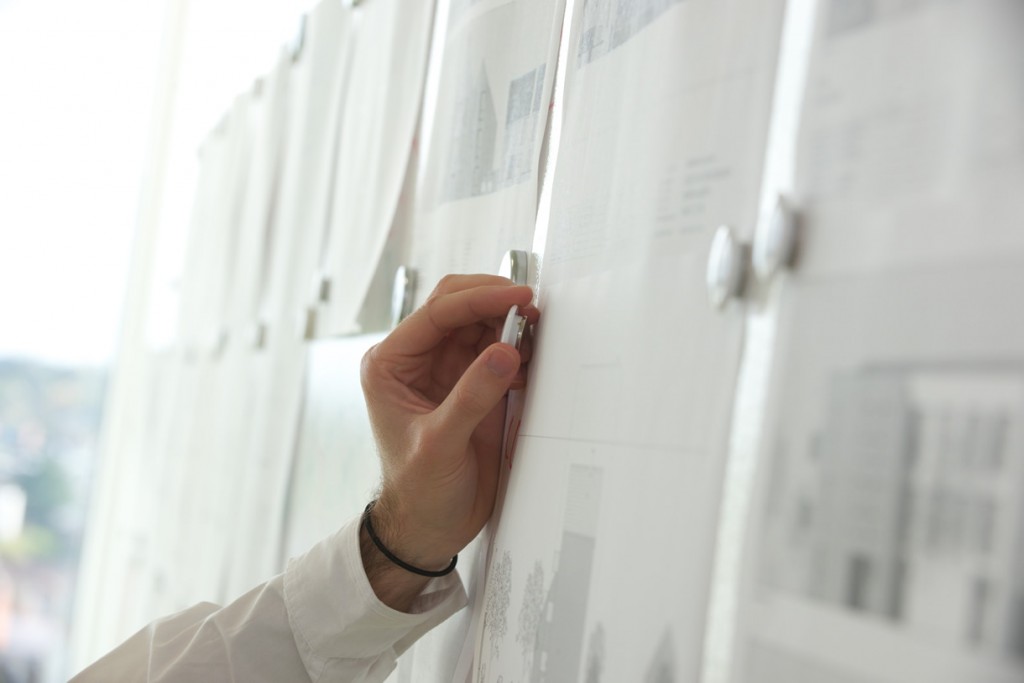 When designing the new space, Barton Willmore recognised the need to create an interior which really furthered and encouraged creativity and collaboration amongst its team members. The firm wanted to move away from noticeboards and glass or metal panels, as it felt these were too restrictive and provided limited opportunity for interaction, so specified British Gypsum's Thistle Magnetic Plaster in five rooms, including the studio, conference rooms and breakout area.
Romy Panesar, Architectural Associate at Barton Willmore, said: "Our clients really value our creativity and imagination when they approach us for new projects, so it was vital that our offices could enhance this and offer a fun, inspiring space, where the whole team can collaborate on new designs."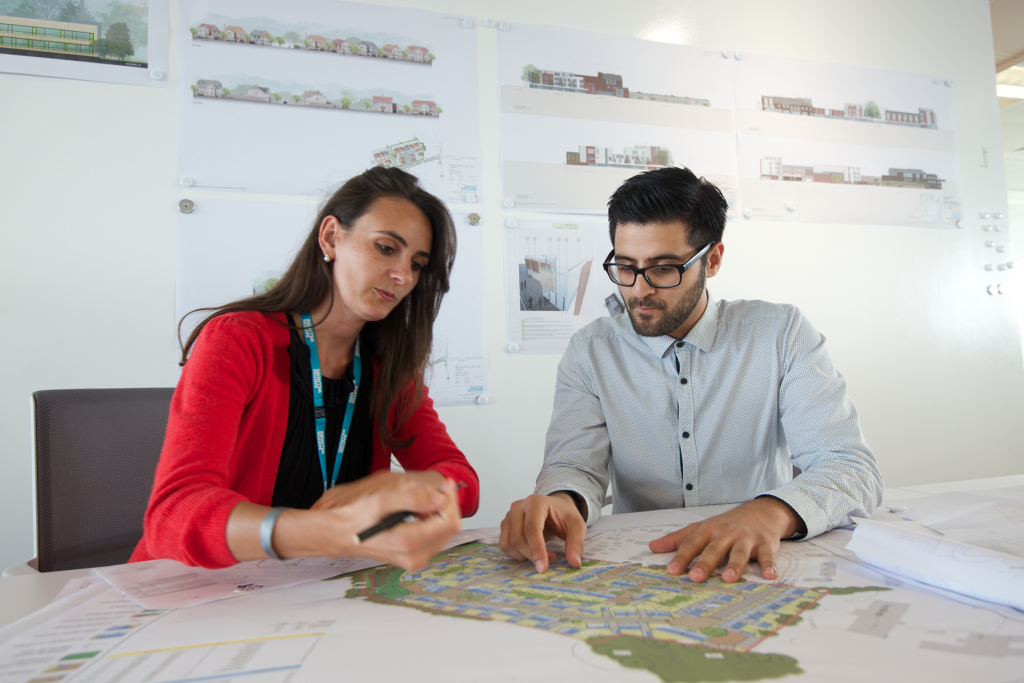 Jason Silcox, Managing Director at Ideal M&E, the principal contractors for the project, added: "To give Barton Willmore the space it required, we needed innovative interior design solutions that could open up the entire office as a blank canvas for creativity, rather than limiting themselves to just a computer or small noticeboard. Thistle Magnetic Plaster gave the client precisely what was required."
The magnetic plaster, from British Gypsum's 'Rooms Made For You' range, is a finish coat plaster specially designed to attract magnets. The plaster turns the entire wall into a fully interactive surface without the risk of damage from drawing pins or other tools, making it ideal for helping the Barton Willmore team to work together to create imaginative building designs for clients. It also provides a smooth, high-quality finish that blends seamlessly with other surfaces in the room, and can be decorated as standard without any loss of magnetic effect.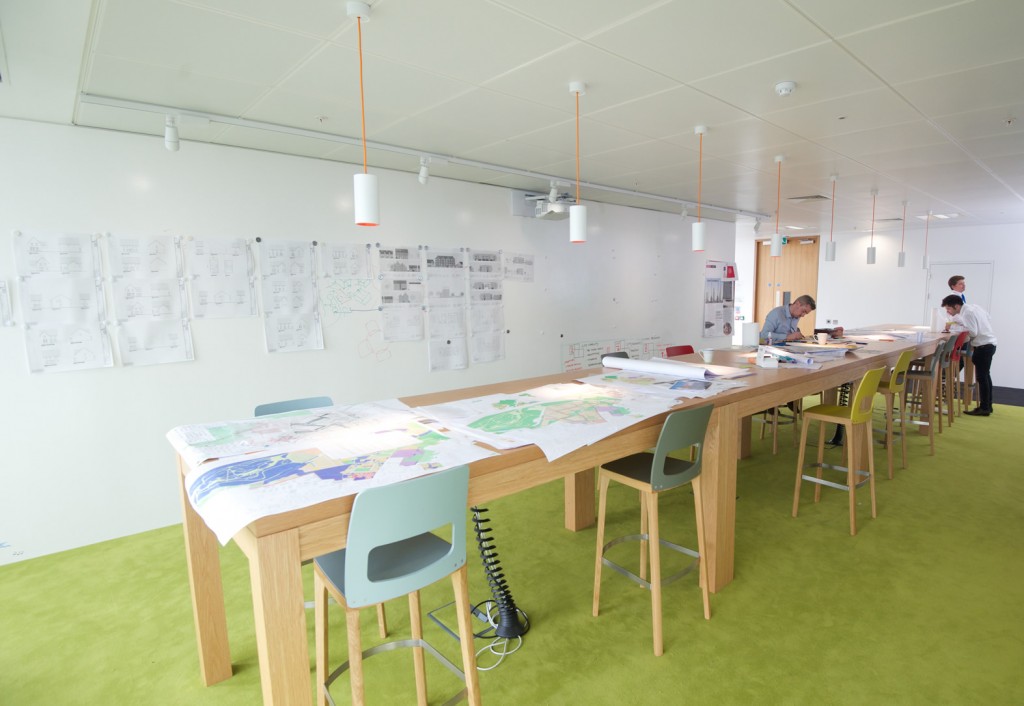 In addition to the space which Thistle Magnetic Plaster gives for interaction and collaborative working, the material was also easy for local sub-contractors, H&L Ceilings, to apply, without any need for specialist tools or preparation.
Darren Hopkins, Director at H&L Ceilings, commented: "We were able to apply the new plaster in exactly the same way as a standard product, with no fuss or mess.
"This kept the time we spent plastering the rooms to a minimum, helping us to deliver the quality finish we expect from our work and meet the tight six-week timeframe required by Ideal M&E and Barton Willmore."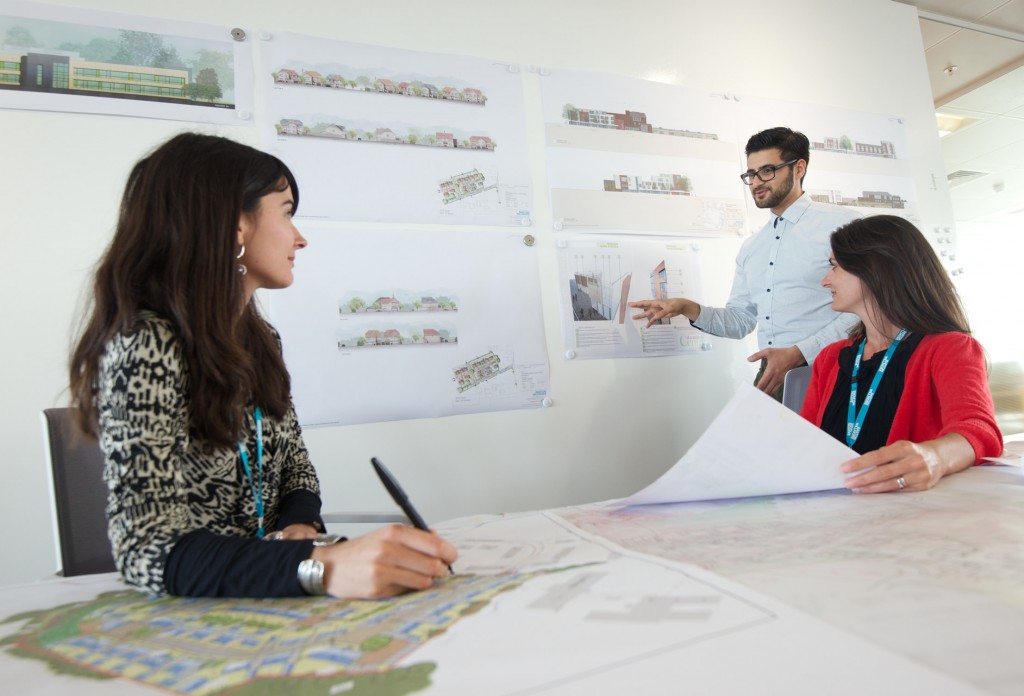 Graham Lloyd, Project Specification Manager at British Gypsum, concluded: "The solutions we proposed for Barton Willmore's offices gave the architects more space for creative thinking, as well as the flexibility to work on multiple projects simultaneously.
"As a result, instead of simple room dividers, Barton Willmore has walls that act as additional work surfaces, maximising the value of the new offices, both to the firm and to its team members."
For more information on Thistle Magnetic Plaster, please visit www.roomsmadeforyou.co.uk.