AkzoNobel, parent company of paint brand, Dulux Trade, has launched an advisory document on how the Official Journal of the European Union (OJEU) impacts tendering public sector decoration projects. It is designed to help specifiers navigate their way through the legislative challenges arising from the European Union (EU) procurement directives. The guide contains background information on the EU procurement directives, and gives practical advice to support specifiers in complying with the requirements.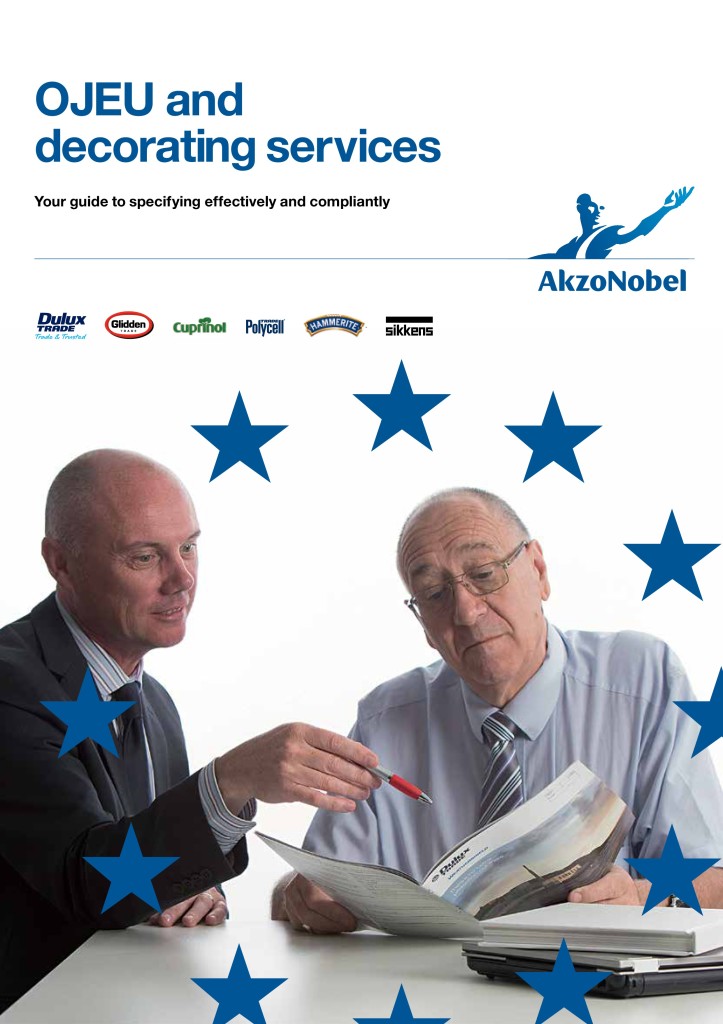 The EU procurement directives are designed to create a fair, open tender process for public construction projects over a certain value. All invitations to tender for contracts relating to decorating, or other works, from public sector organisations must be published in the OJEU and the directive states that no specific products or suppliers are favoured in the procurement process.
As such, organisations putting contracts out to tender – from Government departments and Local Authorities to NHS Trusts and Registered Providers (RPs) – must create neutral tender documents, free from specific brand and product names. To ensure a quality result is achieved, avoiding being vague in the specifications is of prime importance. Fortunately, tender documents can contain performance specific requirements to ensure that the needs of the project are met.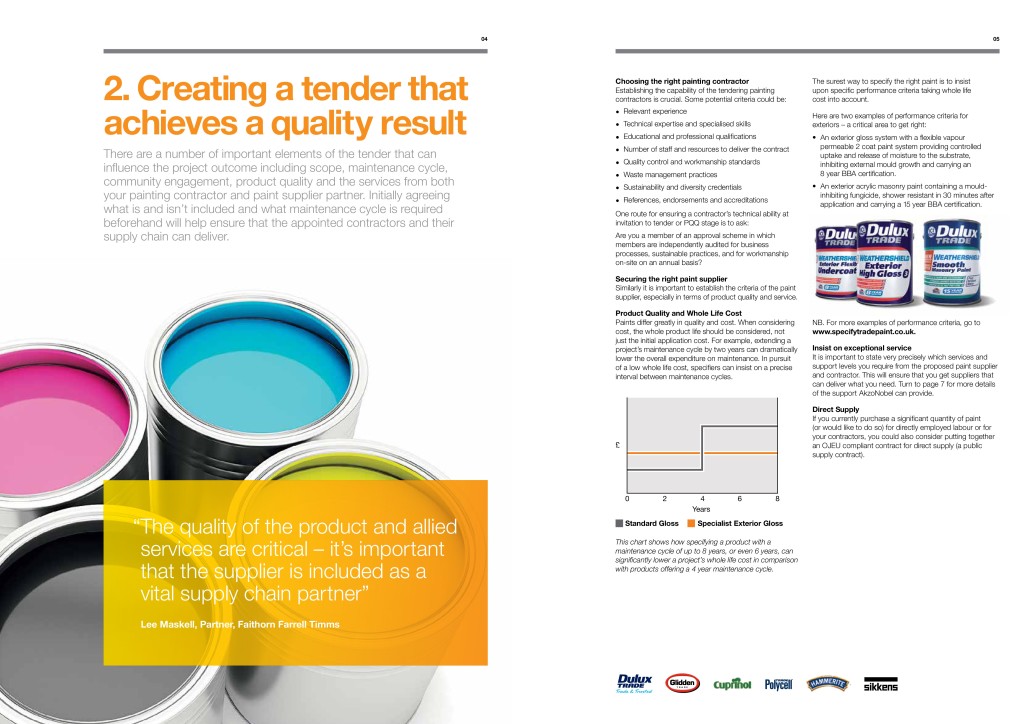 The new 'OJEU and Decorating Services' brochure from AkzoNobel explains how the manufacturer can support specifers working on OJEU projects, by giving guidance on how to create thorough tender documents that insist upon specific product performance criteria, particularly around quality and whole life product performance. The guide also recommends that, at tender stage, it is useful to ask whether a contractor is a member of a quality-focussed approval scheme, such as the Dulux Trade Contract Partnership, a network of independently assessed, quality assured painting contractors.
"The EU Procurement Directives can present challenges for specifiers working on public projects who want to achieve excellent results while still complying with the directives," said Duncan Lochhead, Commercial Marketing Manager at AkzoNobel. "There are important elements of the tender that can influence the project outcome – including maintenance cycle, product quality and the services from both the painting contractor and paint supplier partner. Therefore, it is important to be clear on what is and isn't required, to get the best results and service from the whole supply chain.
"The OJEU and Decorating Service Brochure gives advice and guidance to those working on OJEU projects, advising readers on how to make the most of the specialist support services on offer from AkzoNobel. This includes a team of dedicated Specification Account Managers who are on hand to assist throughout the tender process – even from the earliest stages – to ensure specifiers get the decorating products and services they need to guarantee the best results."
The OJEU and Decorating Services guide is available for download from http://dulux.trade-decorating.co.uk/specifiers/index.jsp or http://specify.trade-decorating.co.uk/sectors/social_housing.jsp