Stormdry Masonry Protection Cream from Safeguard Europe – the UK's leading specialist in damp- and waterproofing, and masonry repair solutions – has undergone accelerated ageing tests as part of its certification by the British Board of Agrément. As a result, its BBA certificate states that will remain effective as a masonry water repellent for 25 years.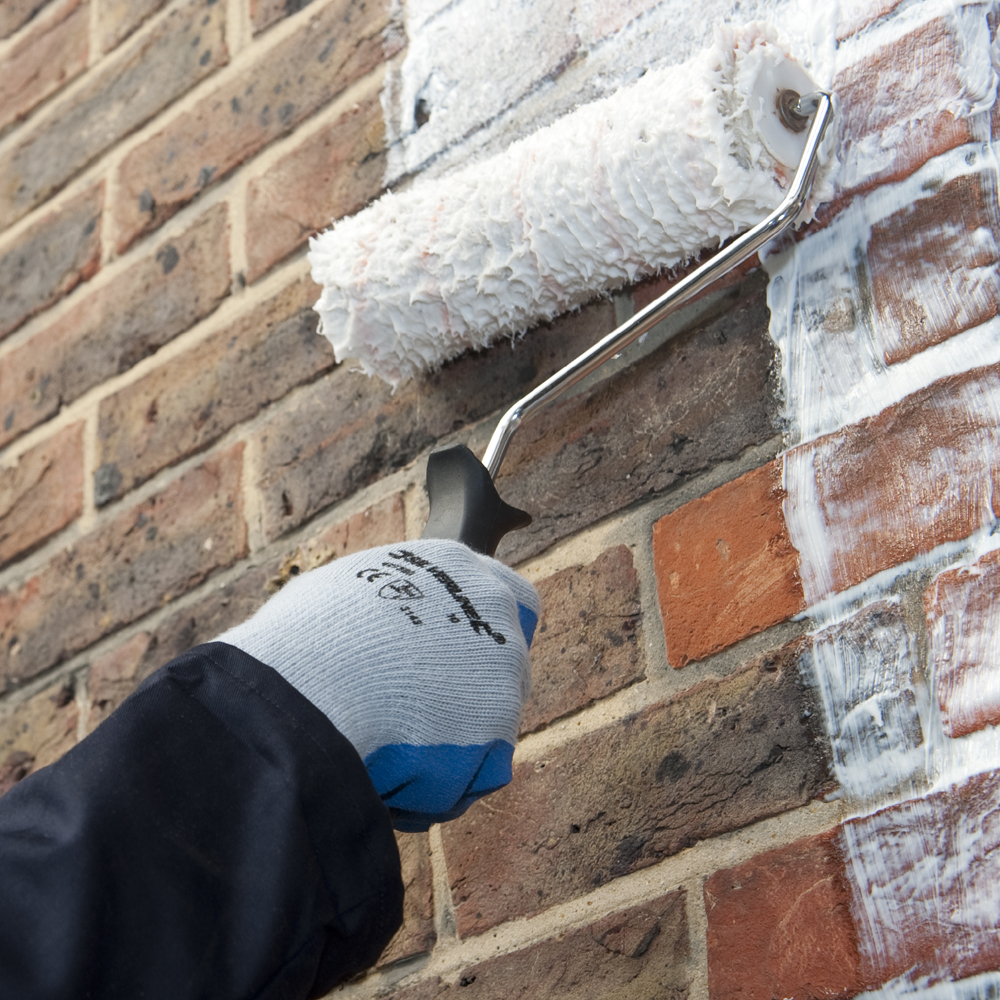 Stormdry Masonry Protection Cream both prevents rain penetration and boosts thermal resistance because masonry insulates more effectively when dry: bricks have twice the thermal resistance when dry rather than wet. The product is easily applied by either brush or roller and will cure colourlessly to match the original finish within 12 hours.
The cream penetrates far more deeply than conventional liquid applied water repellents – up to 12mm in flettons – so that it can bridge cracks in the masonry more effectively and it has a much greater life expectancy, as shown in the BBA certification.
Developed to give specifiers and developers the assurance that a product is fit for purpose, an Agrément Certificate is only awarded to products that have successfully negotiated a raft of rigorous assessments that inspect every element of design, manufacture and installation. These include laboratory tests, on-site evaluations, quality management checks and inspections of production.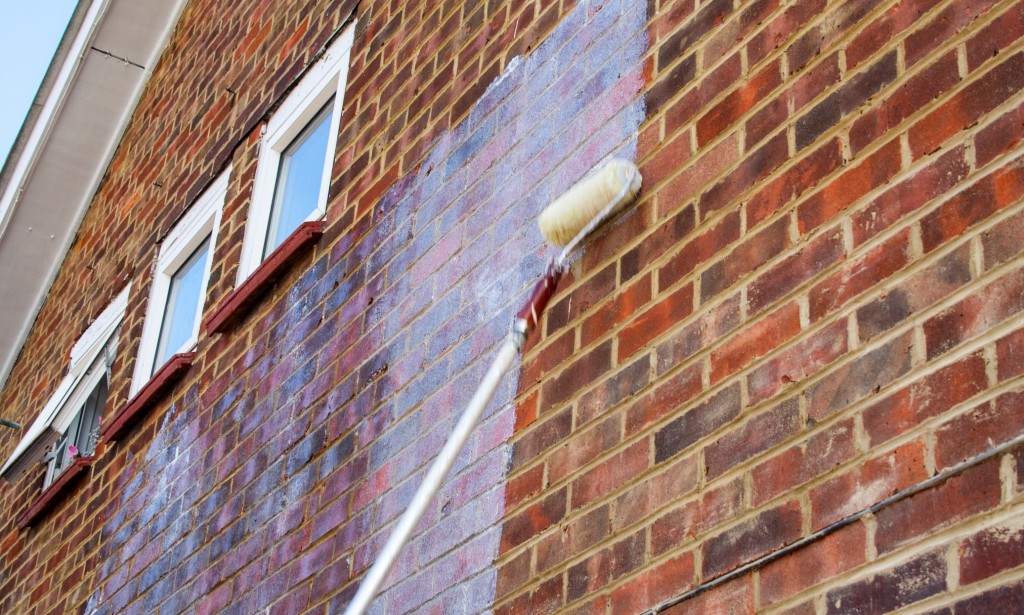 In the case of Stormdry, the BBA particularly examined water repellency, condensation risk, freeze/ thaw resistance and UV resistance and found that it resists the uptake of water into masonry substrates without increasing the risk of condensation and resists both the effects of freeze/ thaw cycling and UV light.
It can even be applied to wet walls that, because of its breathable properties, will dry out from the inside. Unlike other rain penetration and damp-proofing treatments, Stormdry lines the pores of the masonry so that water can escape as vapour but cannot enter in liquid form. This 'breathability' enables Stormdry Masonry Protection Cream to effectively answer to the damp issues encountered in cavity wall insulation because the wall can dry out while being protection from any further water penetration that will affect the insulation's performance.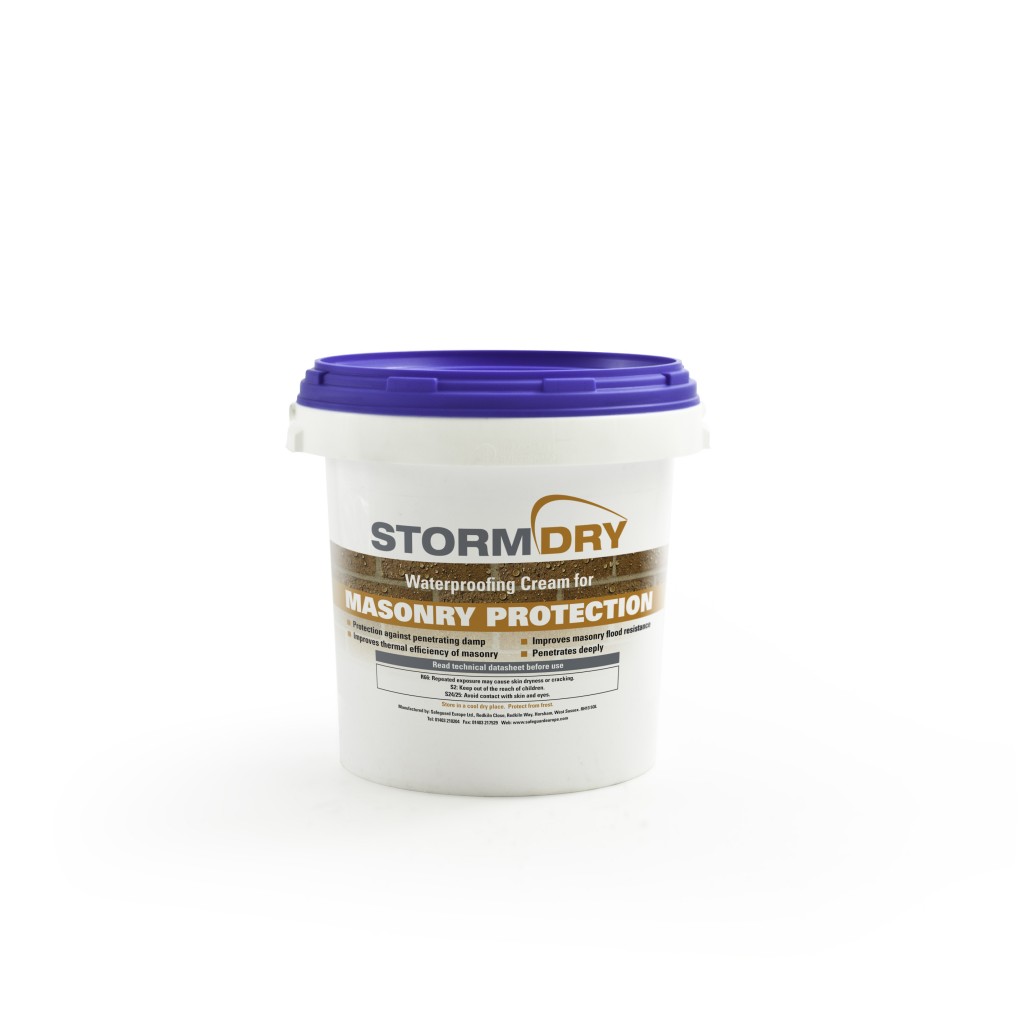 Stormdry is ideal for use with most forms of wall insulation, such as cavity wall insulation and internal wall insulation. By treating the weather facing surface of an insulated building with Stormdry, the waterproof and breathable formula not only protects and improves the performance of dry insulation but also allows previously dampened insulation to dry out. This makes Stormdry an excellent energy saving proposition.
Safeguard Europe also provides comprehensive technical support and advice from its highly qualified and experienced staff on Stormdry applications.
www.stormdry.com