Knauf Airless plaster has been a hot topic on the PLasterers forum for a while now, and after some members expressed an interest in learning more about this Knauf spray finish plaster, I decided to go ahead and organise a day at Knauf Immingham.
For me Immingham is a long, long way away, in fact, it is a 500 odd mile round trip. So a couple of nights booked into a hotel meant I could enjoy a couple of beers with the other members of The Plasterers Forum before and after the Knauf Airless plaster event.
We all arrived at Knauf in Immingham a little bleary-eyed on the Friday at 0830, and it was bloody cold in the training centre. But we soon warmed up with the space heaters roaring.
Some walls had been taped and sprayed before us arriving, and so we could see all the stages as we go along.
With airless plaster, the first stage is to tape and join the boards and get them ready to take the first coat of airless plaster. Once this has dried (not a long wait if you use the right gear) you can then apply the first coat of airless plaster using a pump, and in our case, we used a Graco V5.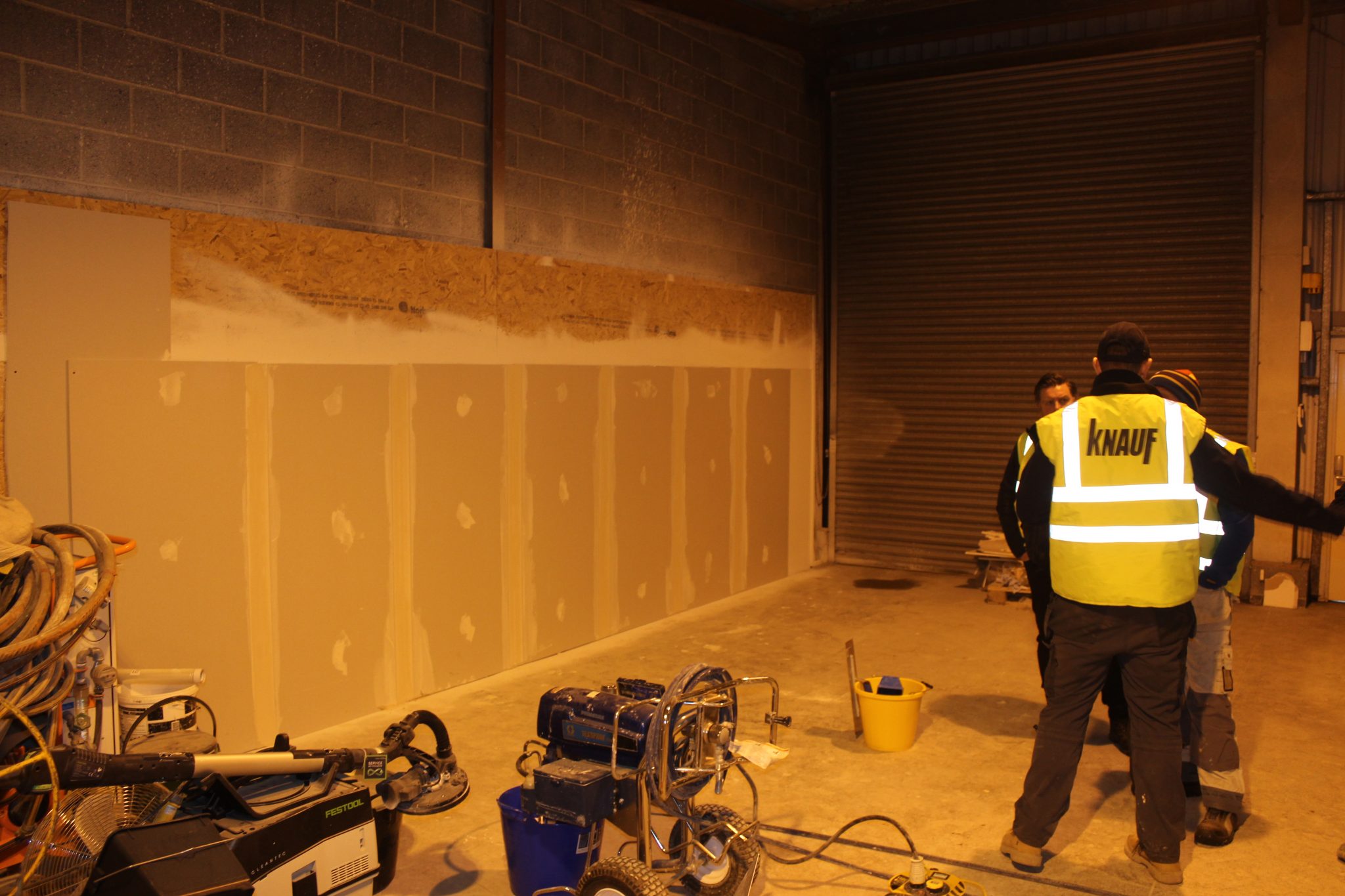 The Airless plaster does not require mixing, and the only waste is the plastic bag it comes in which is one of the added benefits. There is no more lugging water about a construction site which is always a good thing.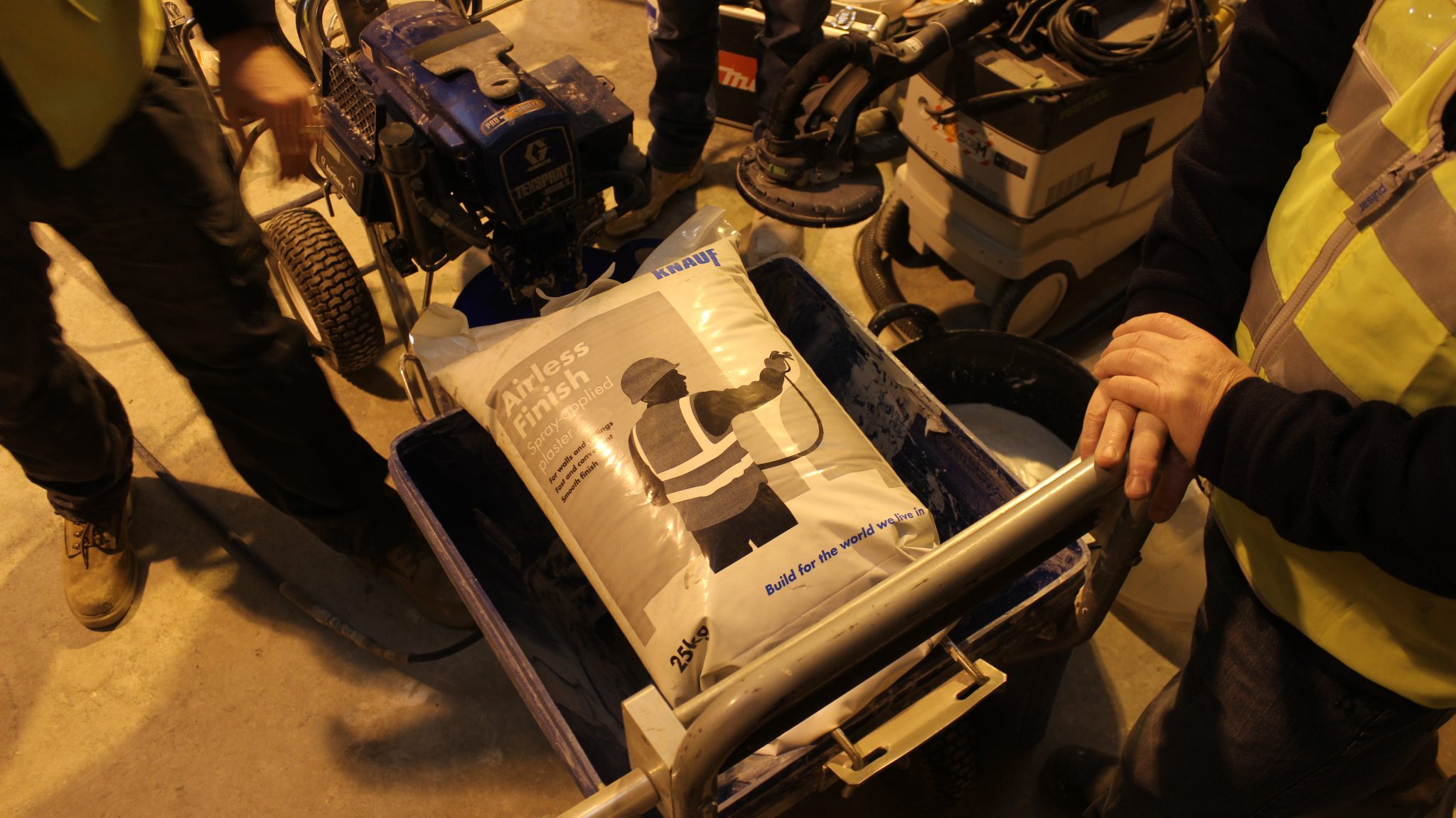 The first wall we all had a go at applying airless, and it is effortless and the guys on the training day agreed that it was that easy that it was boring. Once the first coat was on, we dropped back and used Ppeedskims to flatten in. We then stuck some big fans in front of the wall to speed the drying time up as this is an air dry product and not a chemical set.
We headed over to the wall that had been first coated the day before and had a look at the lines that the trainer had deliberately left in. He showed us how to quickly sand, and we were all impressed at how quick and easy it was and that there was very little dust as well. We all had a go at sanding and were quite happy with the results, and that was just on the first coat.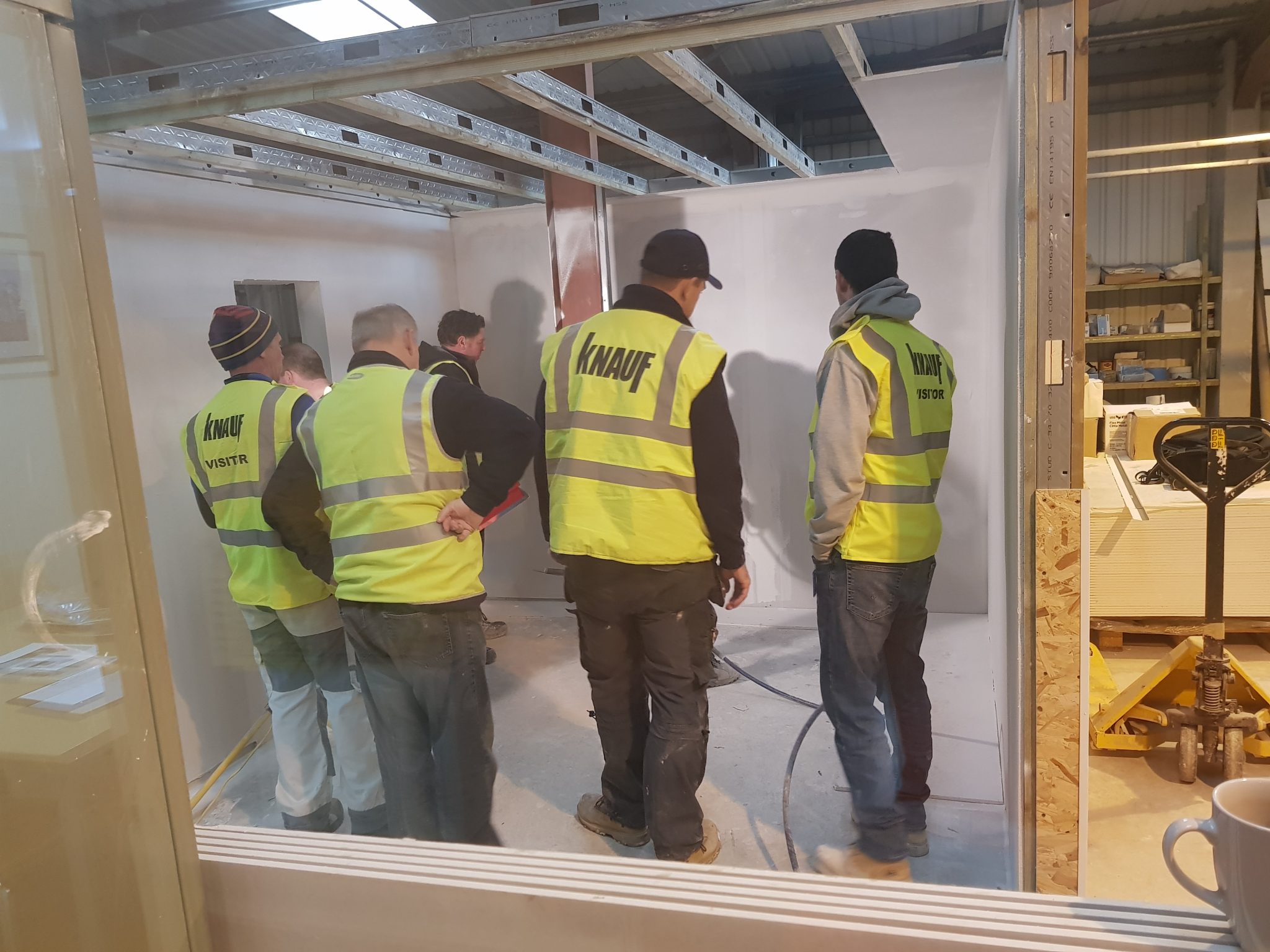 The next stage was to apply a second coat, and this was done quickly and easily and without any dramas. Once again we stuck some fans on the wall to speed up drying time and then headed back to the first wall that we had just first coated and quick light sand, and we could apply the second coat once again. Once the wall was all coated up, we run over it with Speedskims and left it.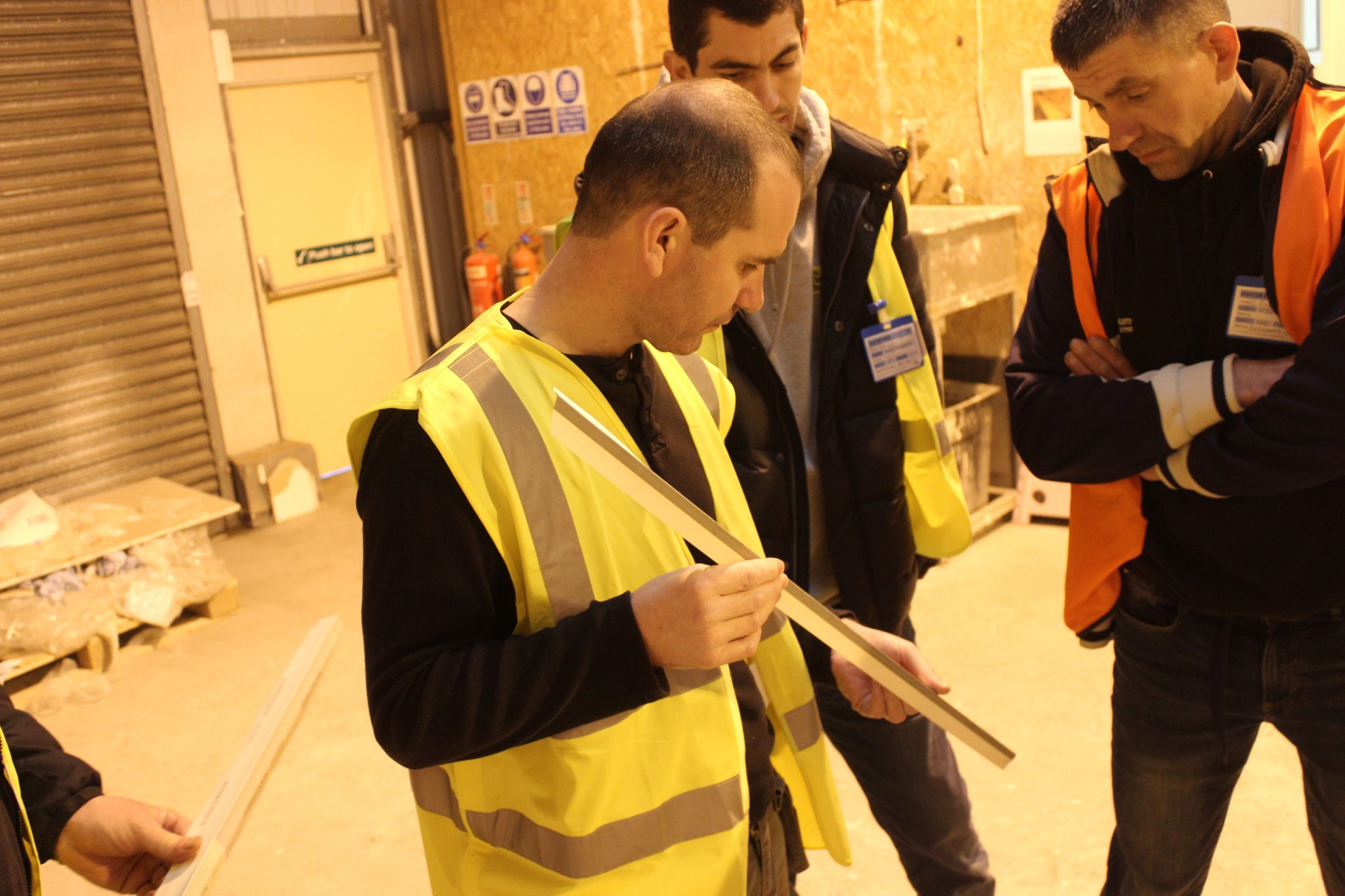 The beads we used were Knauf ones and are very good; they go on every angle whether it be an internal angle or an external angle. We all liked the idea of using the beads on ceiling lines, and it could be a great way to crisp up a rogue edge, and as always this is easy to apply and get a good finish with.
Some of the feedback that I got from the airless system was that it would be hard to get wrong and is a straightforward, simple system to use. The finish is also great, and I think it does compete quite easily with other finishing plasters available on the market.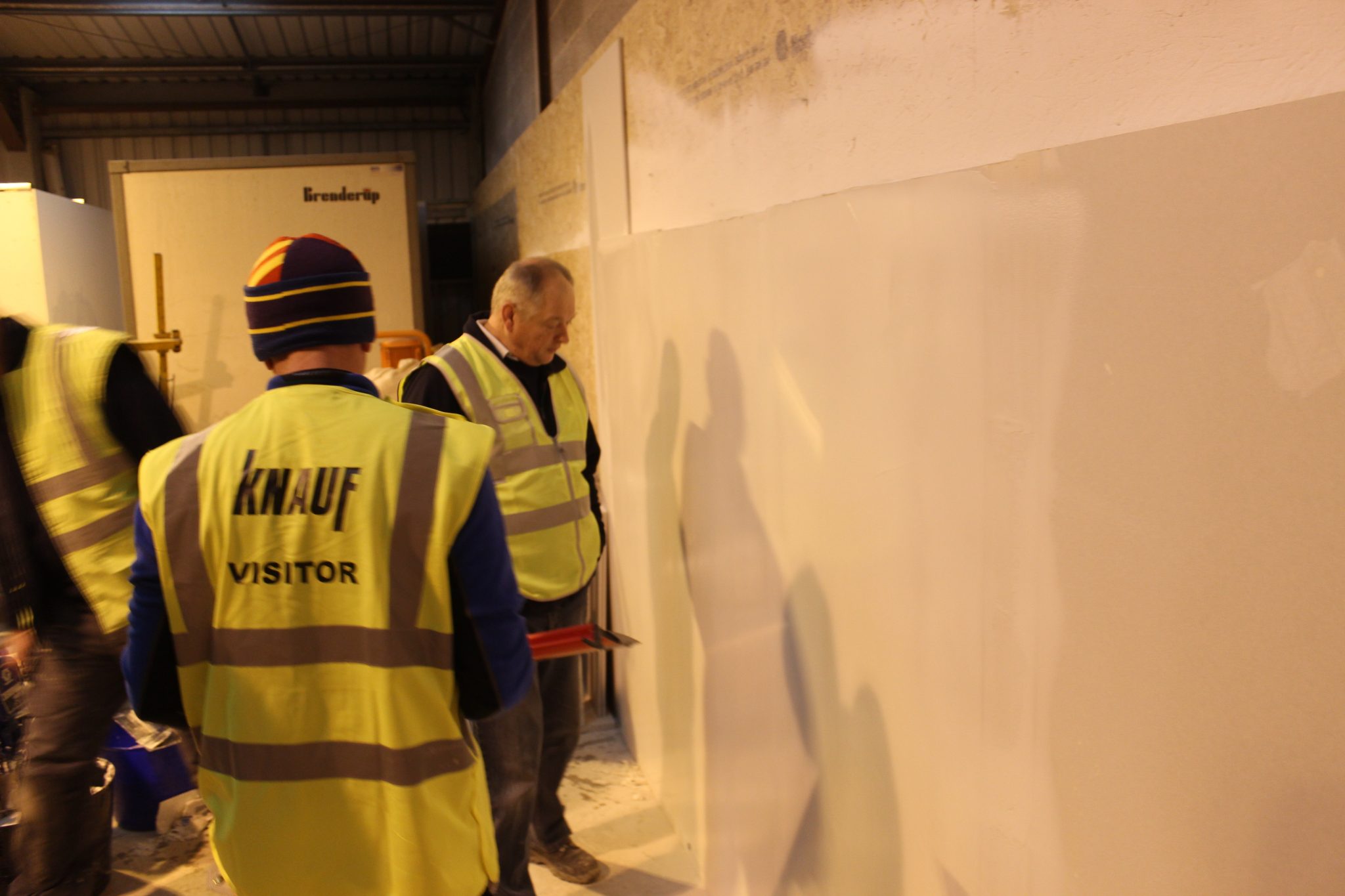 The downside is that it's not a system that you could use in Mrs Jones lounge just yet as the drying times are a bit too long. However, I think if the drying times could be reduced I would be straight out to buy a Graco V5 and I would be using Airless as much as I can, but at the moment it really is suited for jobs where you have 1000 meters ahead of you.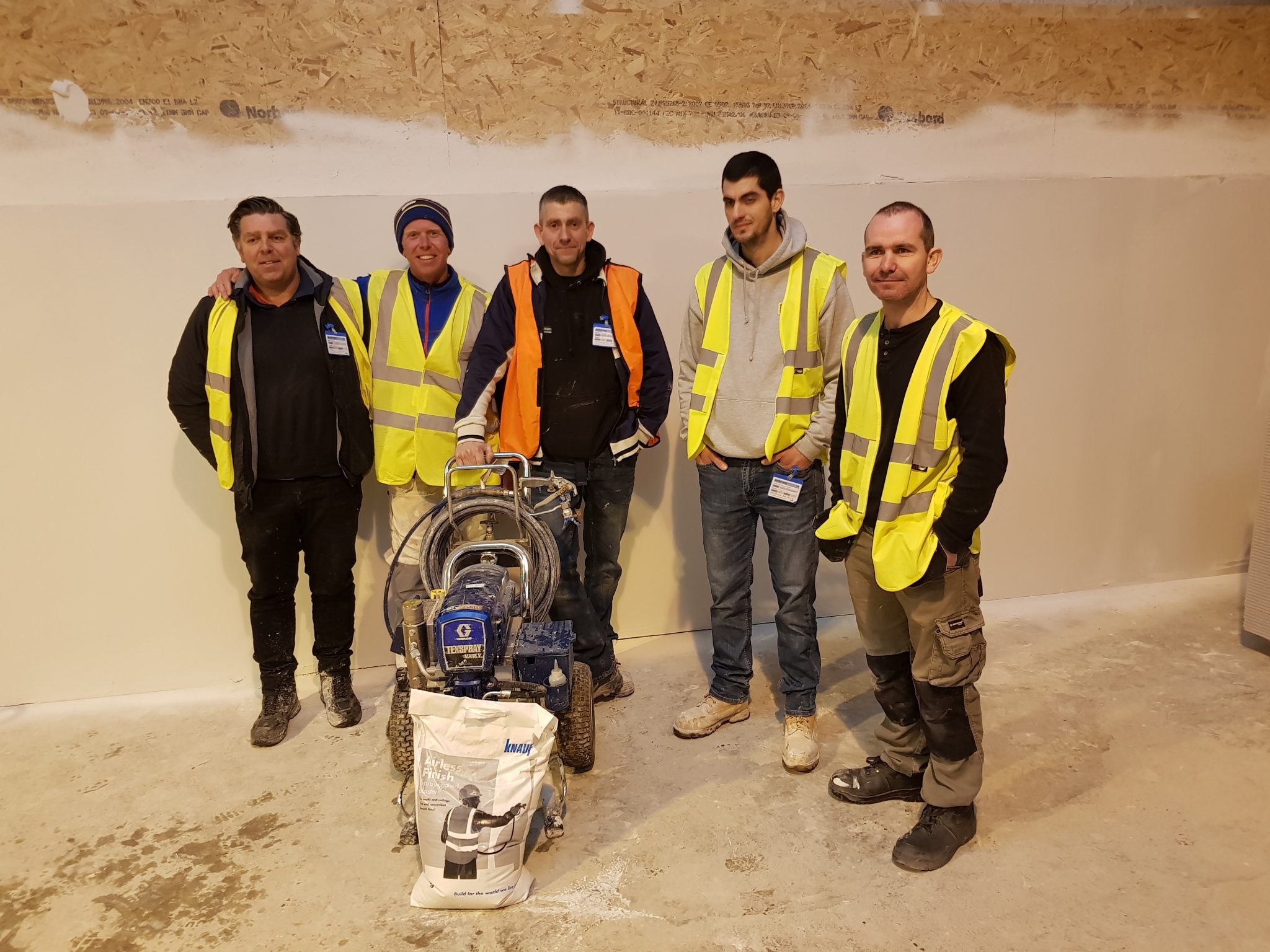 Graham and Clive were great at showing us the airless system and answered all our questions and were able to show us not only the benefits but also some of the pitfalls but in my opinion the benefits still outweigh some of the pitfalls.