Employees of plaster and drylining manufacturer, British Gypsum, have raised just under £14,000 for charity by taking part in a 100 mile cycle challenge from Barrow, Leicestershire to Skegness.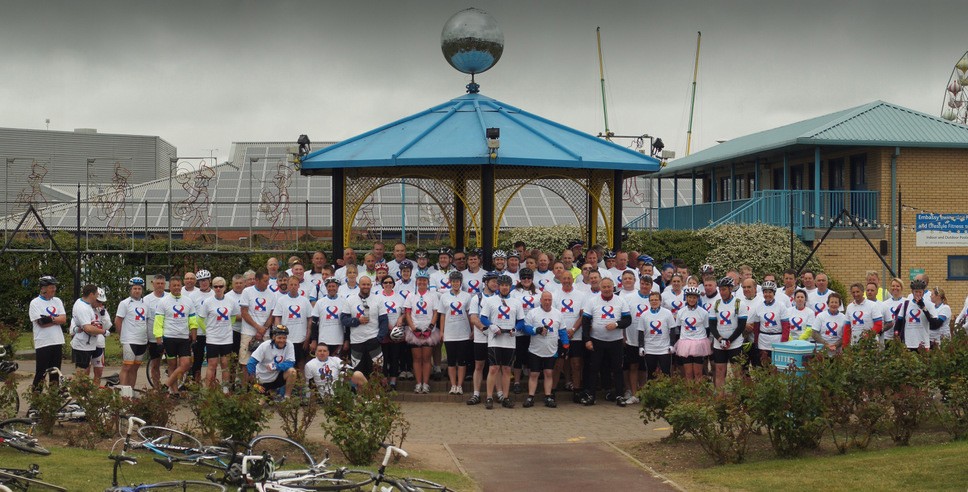 More than 100 riders, including around 60 staff members from across the business, plus friends and family, spent around ten hours on the road before reaching their destination.
The Barrow to Skegness bike ride has been an annual event since it was first organised six years ago by British Gypsum Barrow production worker, Phil Johnson. This year, all the money raised will be split between two charities local to the Barrow plant; KEEPTHEBEAT and The Peter Le Marchant Trust.
Phil Johnson said: "When I first organised the bike ride six years ago, 20 people took part. That number has grown over the years and on Saturday around 100 people were involved, including British Gypsum employees from right across the company.
"Each year we donate all the money raised to a different charity. In 2012 we donated more than £10,000 to Great Ormond Street Hospital and this year we decided to split the fundraising between two local charities. We've topped that target again this year and raised just under a whopping £14,000 thanks to the efforts of all the cyclists and the generosity of friends, family and colleagues."
Commenting on the cycle, Heidi Barnard, who took part, said: "Setting off from Barrow with 100 miles ahead was a daunting experience but the atmosphere was great and everyone was spurring each other on and having fun."
KEEPTHEBEAT is a Leicestershire based charity that provides support for families affected by congenital heart defects. The Peter Le Marchant Trust is a charity that provides day outings and holidays on waterways for people of all ages with any kind of disability or serious illness.
For more information about British Gypsum, please visit www.british-gypsum.com