I often drop in to see Andy at Gold Trowel as it is on my way up to MIlton Keynes from my home and when ANdy mentioned he was going to be at Earls court for the 100% Design Show I decided it would be a good opportunity to go and see him and many other exhibitors.
I rode to london on the bike and had a few moments with the security at Earls court regarding parking but none the less I got round the barrier and the bike was parked up and I was on my way into the show but I had know idea what company Andy was trading at and to be fair the show was split into a number of categories and Andy could have been in anyone of them but still after about an hour I was on their Venetian Interiors London stand and chatting away.
I love venetian plasters they are a very touchy feely kind of plaster you just want to stroke them and feel the textures and from the looks of it I was not the only person that wanted to stroke Andy's walls. The stand looked fantastic and was very popular.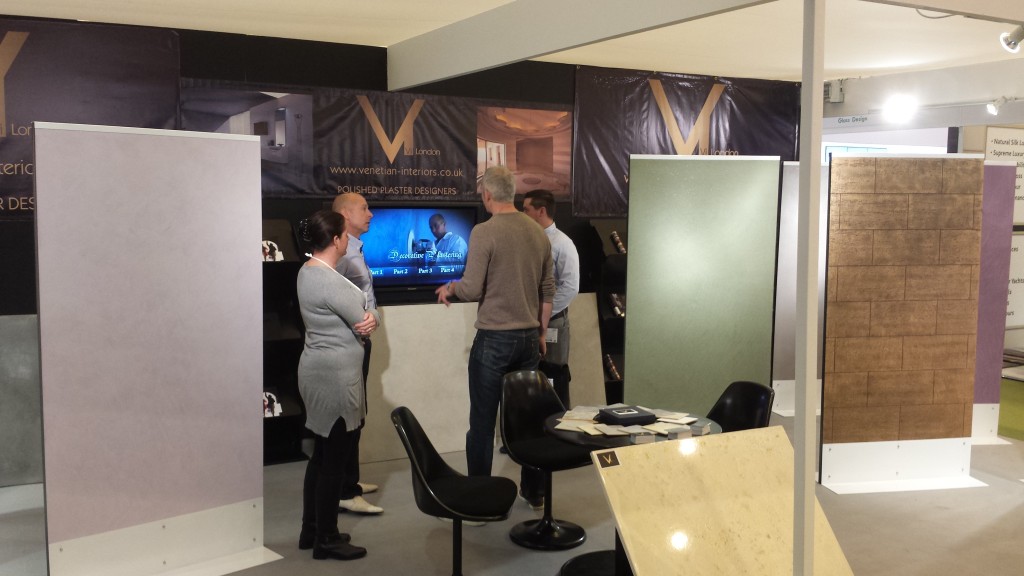 Gold Trowel offer one of the best Venetian plastering courses I have ever seen and seeing andy at the 100% design show highlighted at not only how good the Venetian training school is but that he actually walks the walk and his advice to the students comes first hand from his own experience not from hearsay or a text book.
If you would like more information on Venetian Training courses please visit Gold Trowel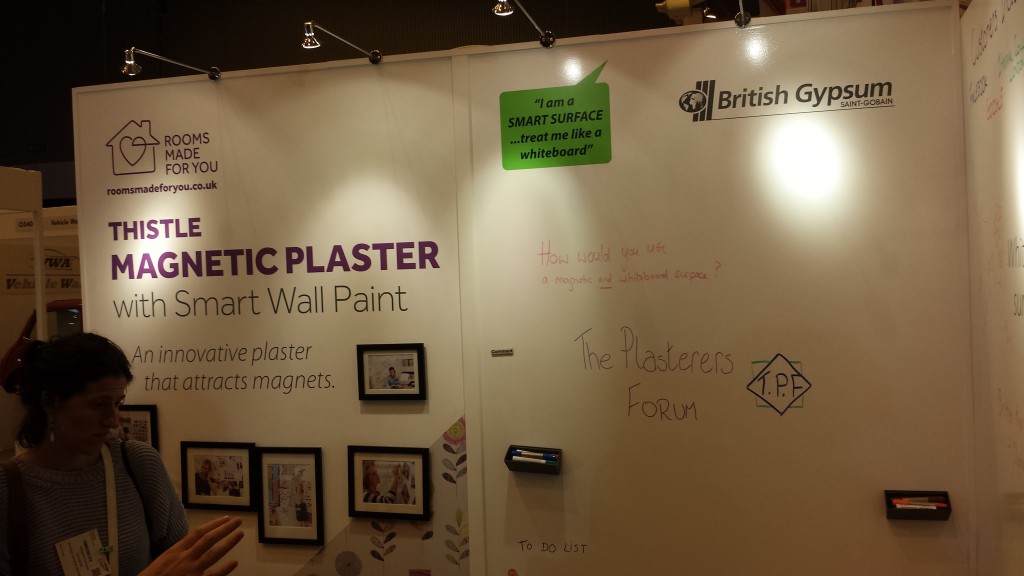 The rest of the day I spent walking around looking at all the overly excited people taking quirky photos and trying get that perfect photo. I managed to catch up with British Gypsum and have another look at the Magnetic plaster and also I stopped to say hello with Mapei as well.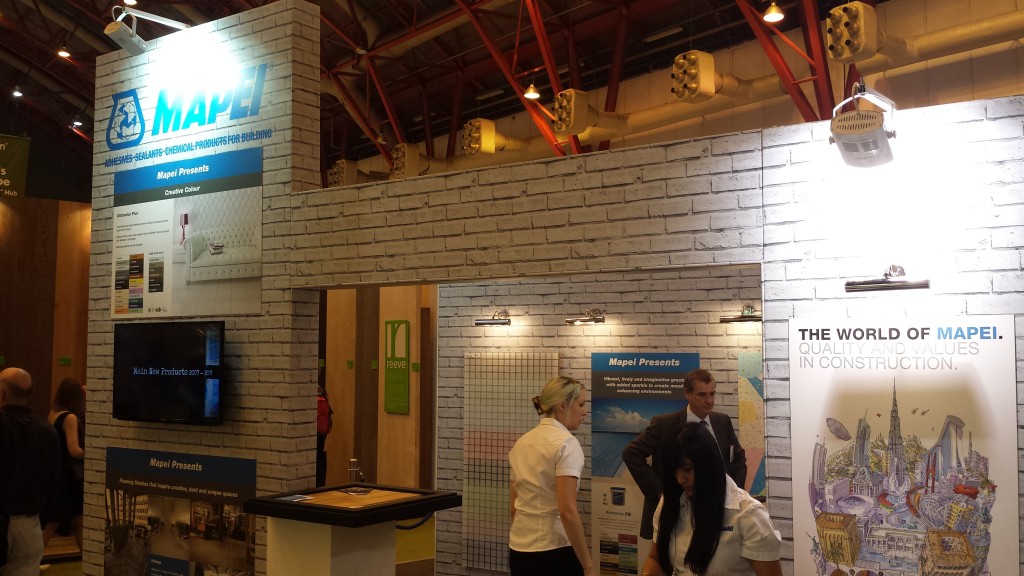 I would actually have liked to spend a couple of days walking around but time was against me and I had to start making my way up the motorway as I was going to be at the Professional Builder Tool Show at the Ricoh arena the following day.
It is a very busy week but very interesting and i got to meet lots of great people and see some very exciting products.