Venetian plaster is a widely used way of describing plasters that were manufactured in the north of Italy and primary in places like Venice. However, most people within this industry use the term Venetian plaster more as a technique or style rather than the actual product, and it can also be described as marble plaster or polished plaster, although not all finishes are polished up, yes it can get a little confusing.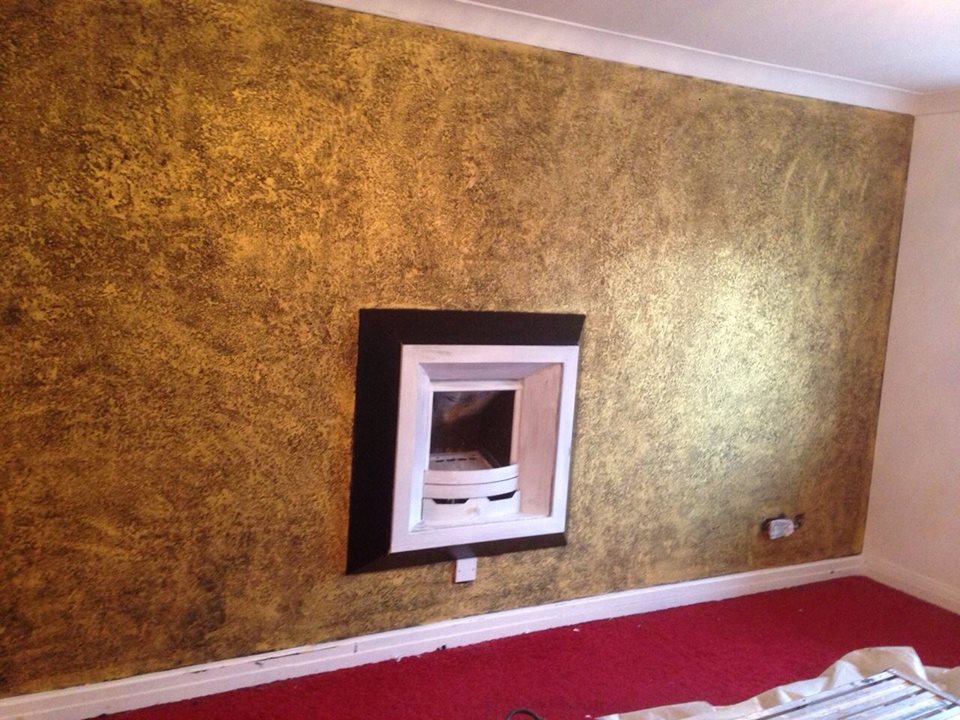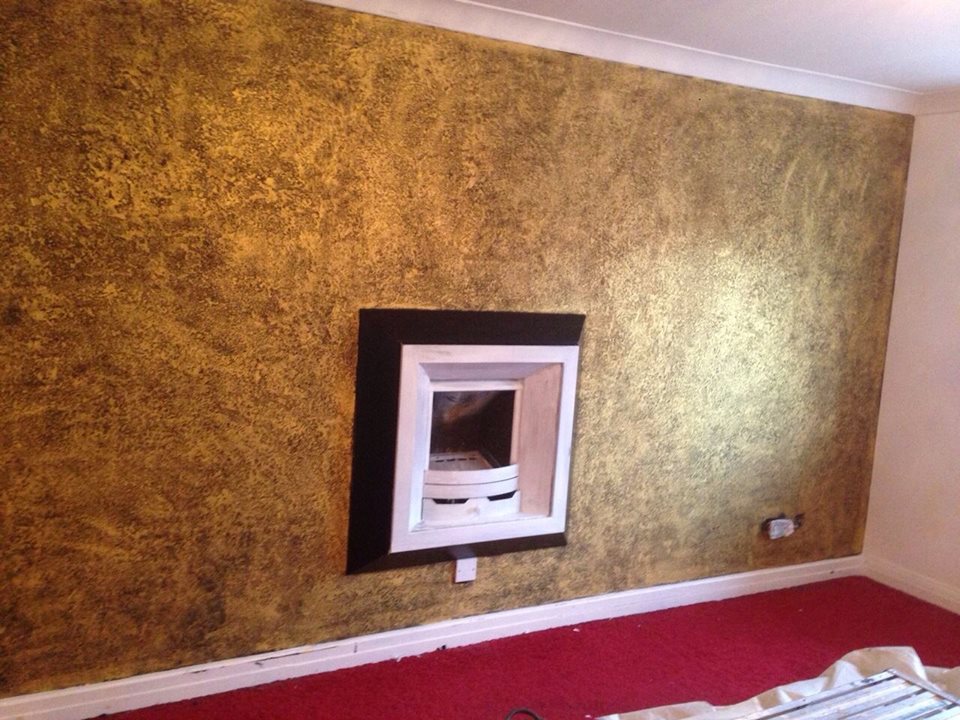 A traditional Venetian plaster will be made with lime and marble dust, although lots of the modern-day Venetian plasters are synthetic-based and are made to imitate the look of authentic Venetian plasters, however, there are plenty of purists who will only use the traditional lime based Venetian plasters and in the end, it comes down to what the client wants and is willing to pay for.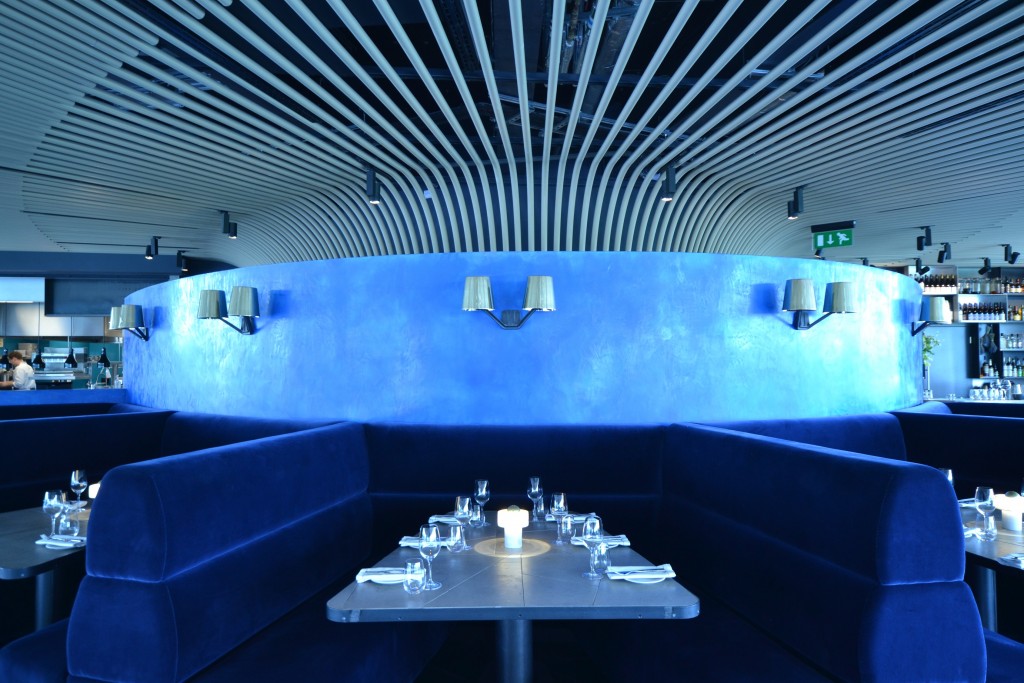 What is the difference between Synthetic Venetian plasters and natural lime-based Venetian plasters?
This is a question that gets discussed a lot on many communities throughout the world, and of course it has come up numerous times on the plasterers forum. Some argue that there is nothing better than using all natural lime-based Venetian plasters, for example, the traditional way of doing things. However, many are others argue that synthetic Venetian plasters are better because they are more controlled, and you know how they're going to react, but then again, can a traditional Venetian plaster be beaten with quality and of course the desired look and feel.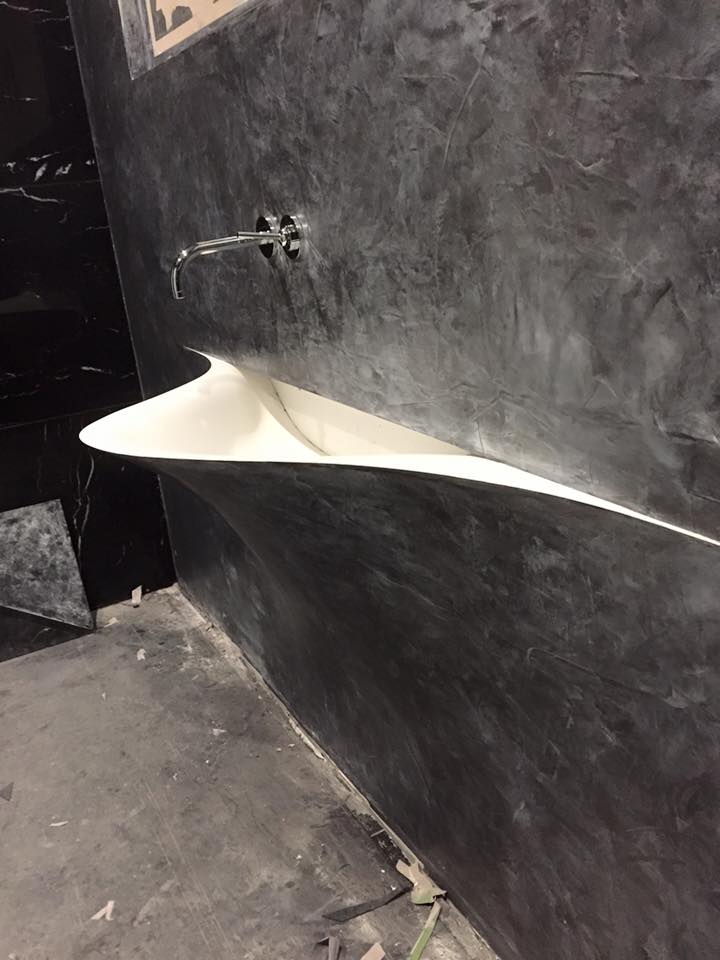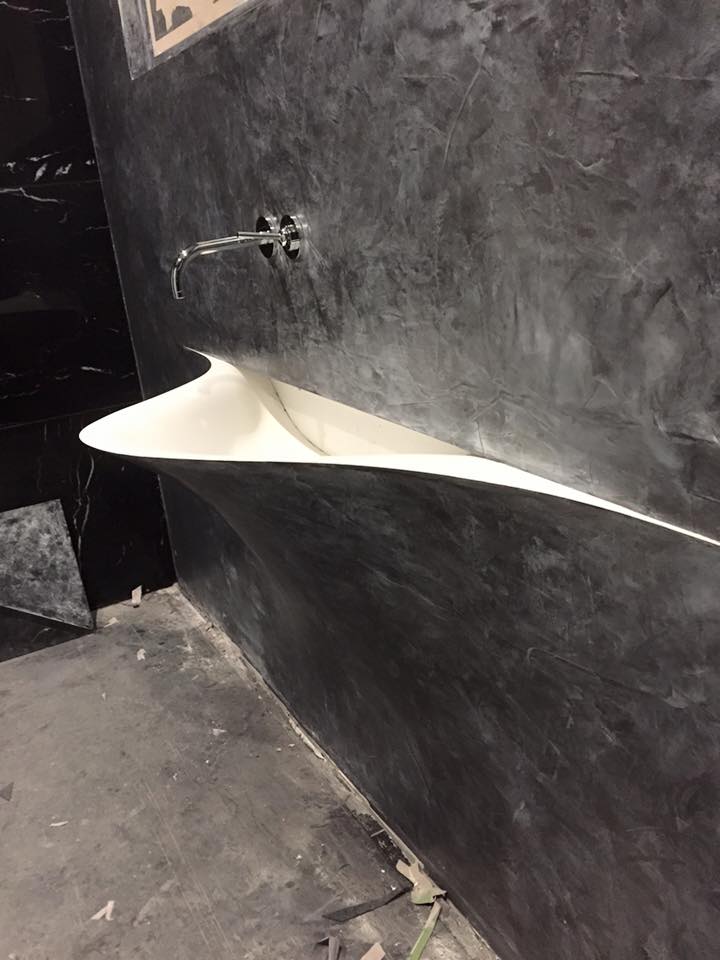 Venetian plaster is normally a very thin finish that you either apply with a small trowel or spatula, and the finish is built up over many layers. These layers are then burnished to create a smooth surface that gives the illusion of great depth and texture. When Venetian plaster is left unburnished it has a matte finish.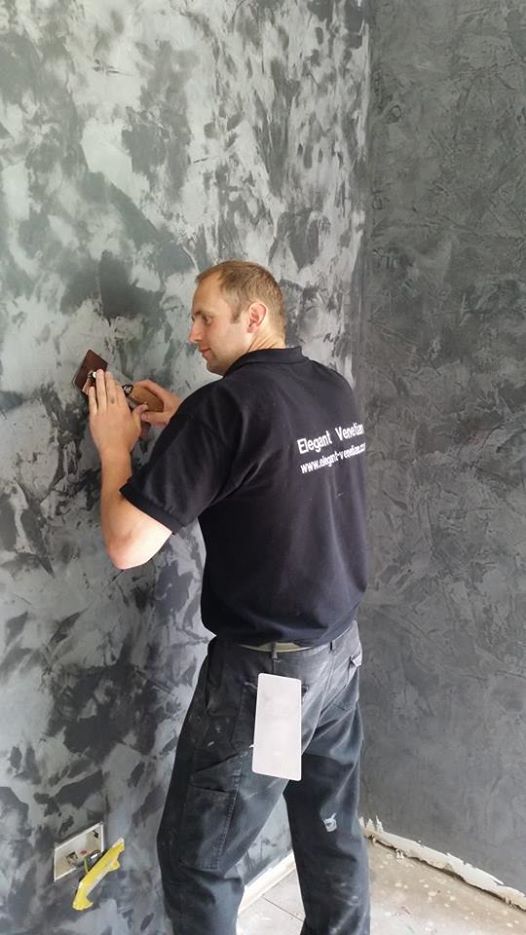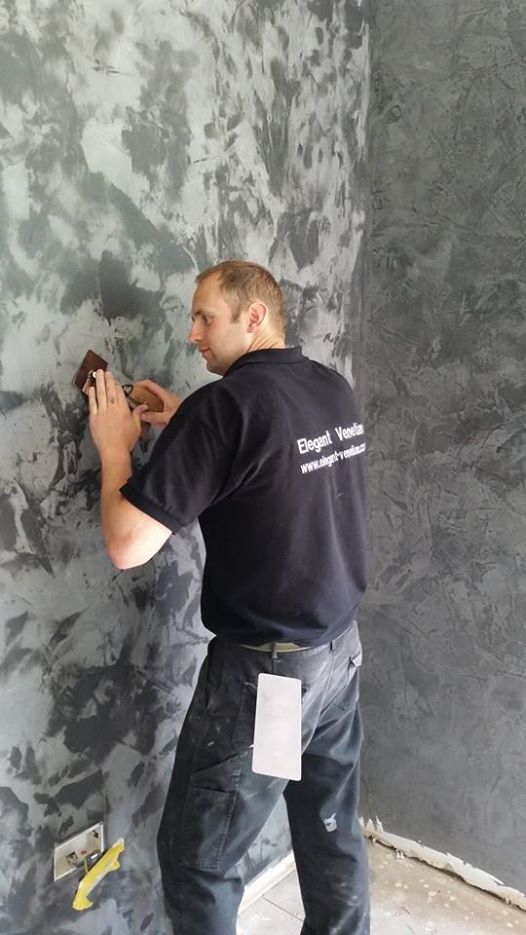 There are many Venetian plaster techniques and some of the ones you may have heard of are marmorino, and scagliola and travertine but the really sky is the limit when it comes to designs and textures… When Venetian plaster is applied correctly it can be used to create a marble like finish as a replacement for the real thing when it is impossible to use the actual marble, For example, making a column out of marble would be exceptionally expensive but hiring a Venetian plasterer to create the marble effect would be a hell of a lot less, and you would not be up to tell the difference.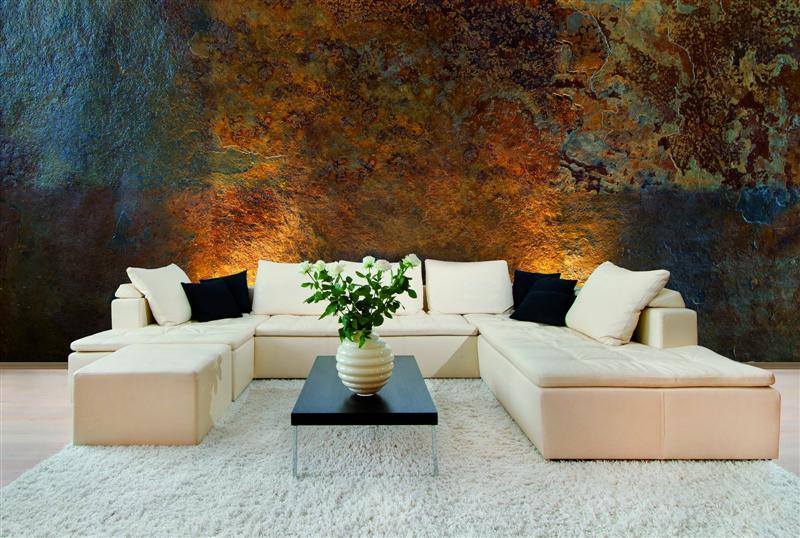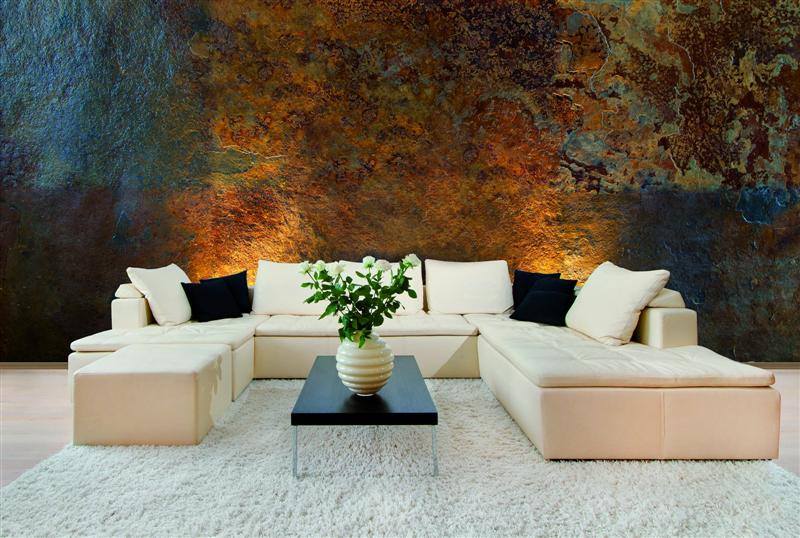 Venetian plaster looks stunning, and a lot of people believe that Venetian plaster is an expensive system when they compare it to paint, however, Venetian plaster is a long term choice, as once the Venetian plasters have been applied that is it, finished. It doesn't age, and it can be wiped clean and is very durable, and this is a benefit over painting surfaces.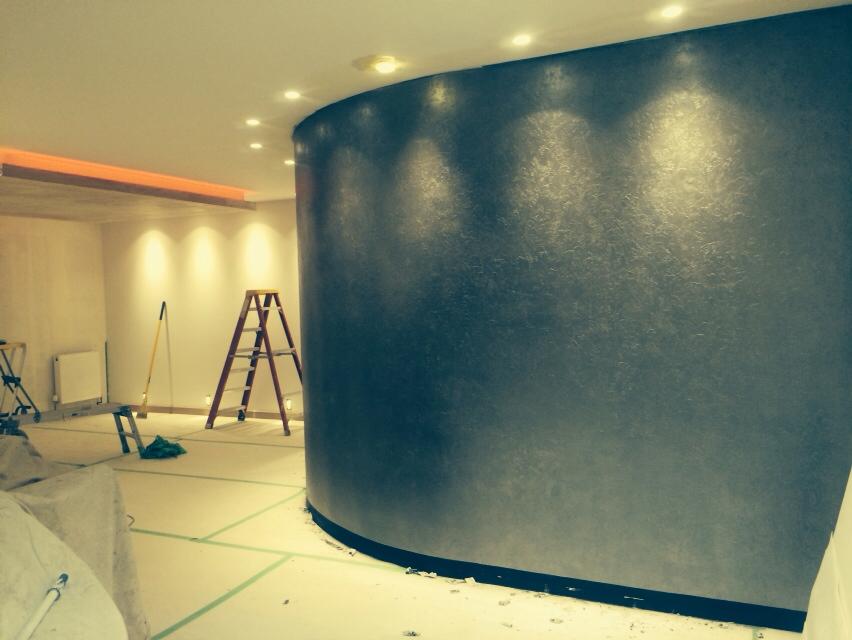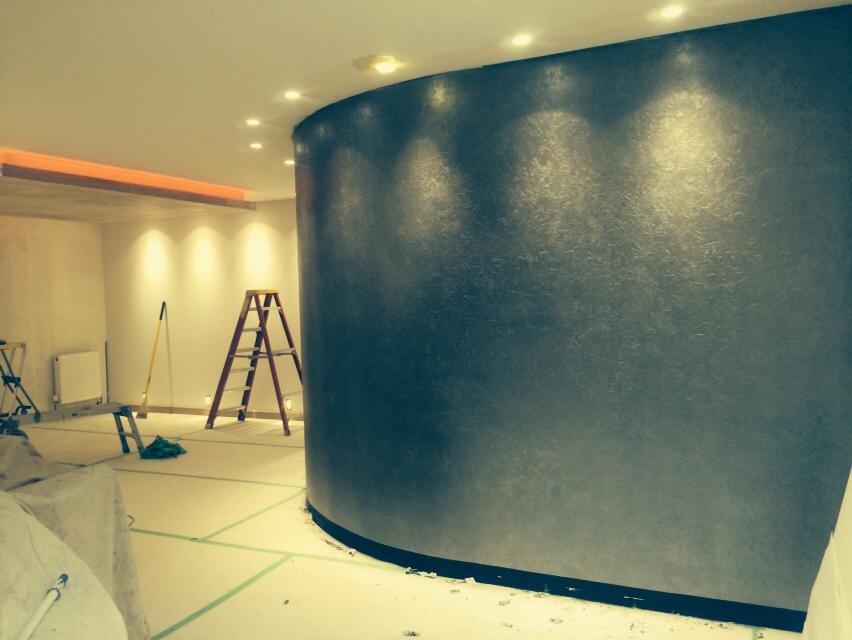 Venetian plaster is a specialist finish, and it looks stunning I've seen many projects where Venetian plasters have been used, and it is just mind blowing. Even simple white ceilings done with a marble plaster look great, and you will never need to paint them again. It brings a degree of elegance and class to any room no matter what surface it is applied to.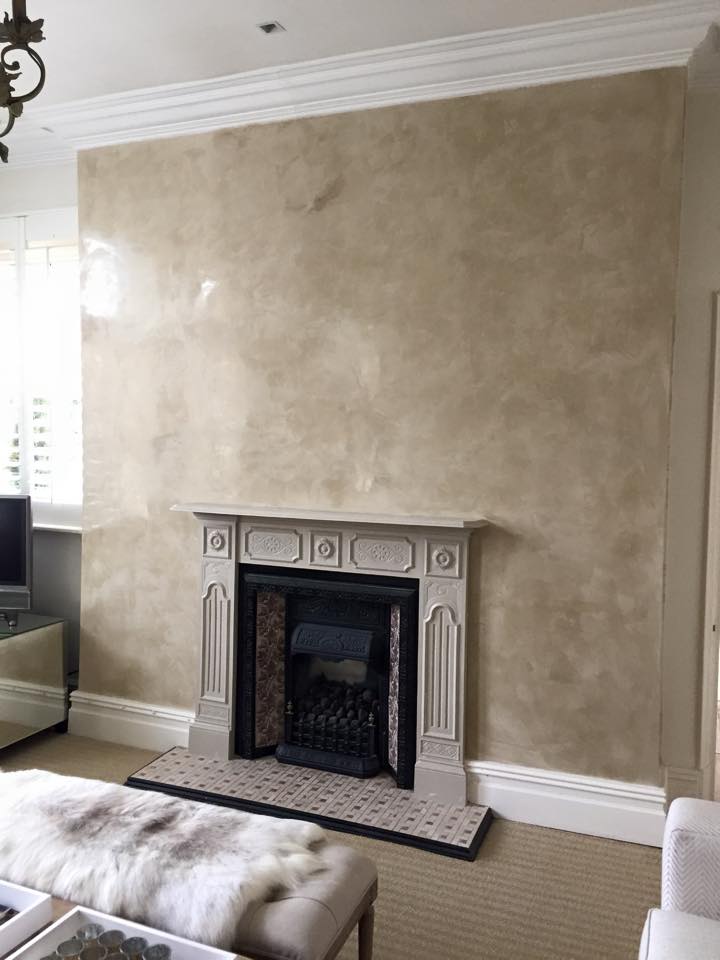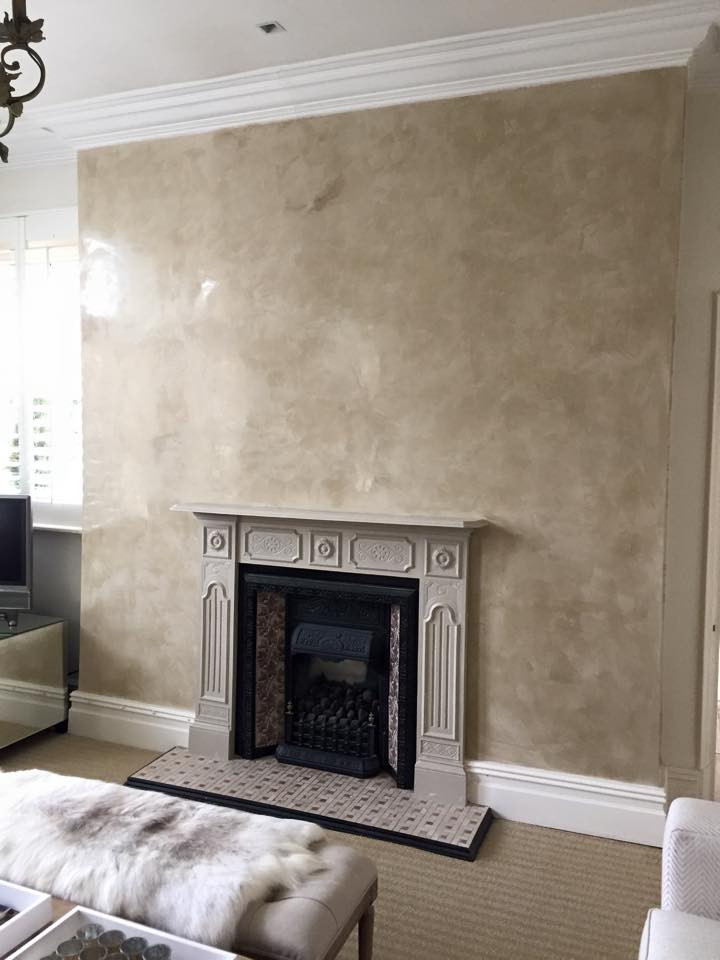 If you are a plasterer and would like to add another string to your bow Venetian plastering has to be high up on your list, there is still a big demand for this, and if you look through the plasterers forum and social media, you will see Venetian plasterers doing work in high end properties and quite frankly making a small fortune. I know I would be rather working in a high end property working for £100m2 than skimming for £4m2 and busting my balls for it as well.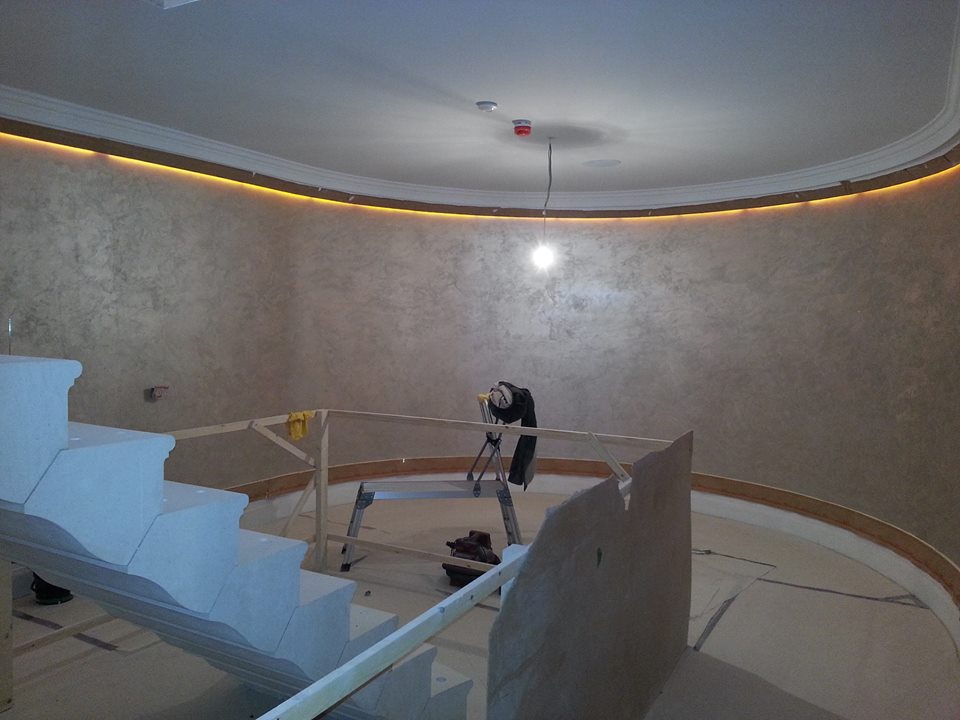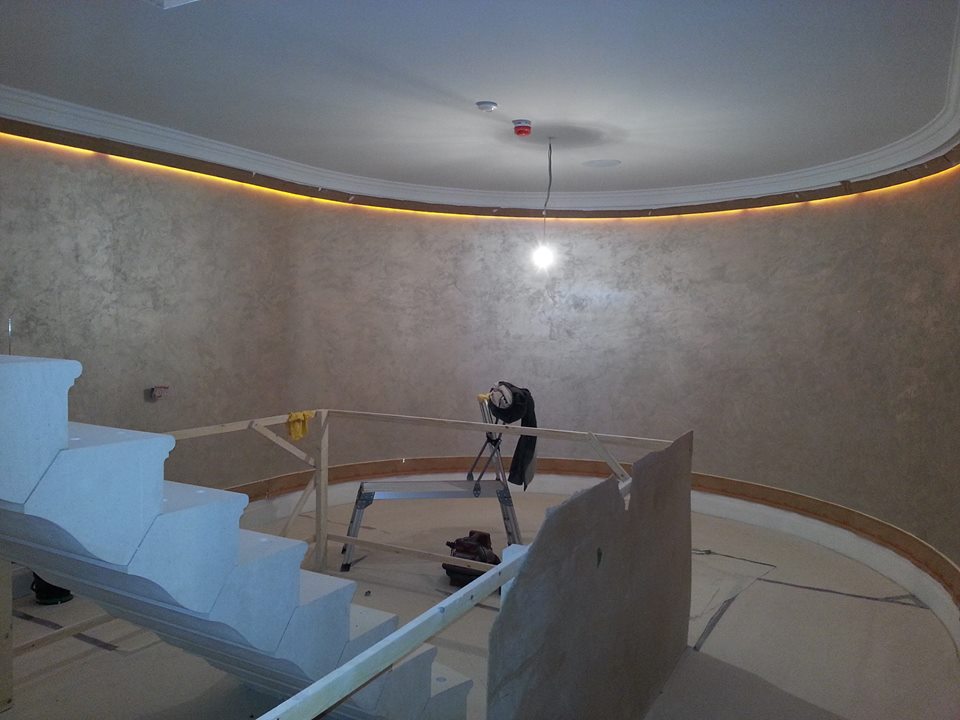 The earning potential of the Venetian plasterer is exceptionally high end that is because it is a specialist finish, and you're going to be most likely working on projects where money really is not a problem. I'm not saying you can write your own cheques. However, I am saying that there is a demand for Venetian plaster throughout the UK and the people who want it are willing to pay for it.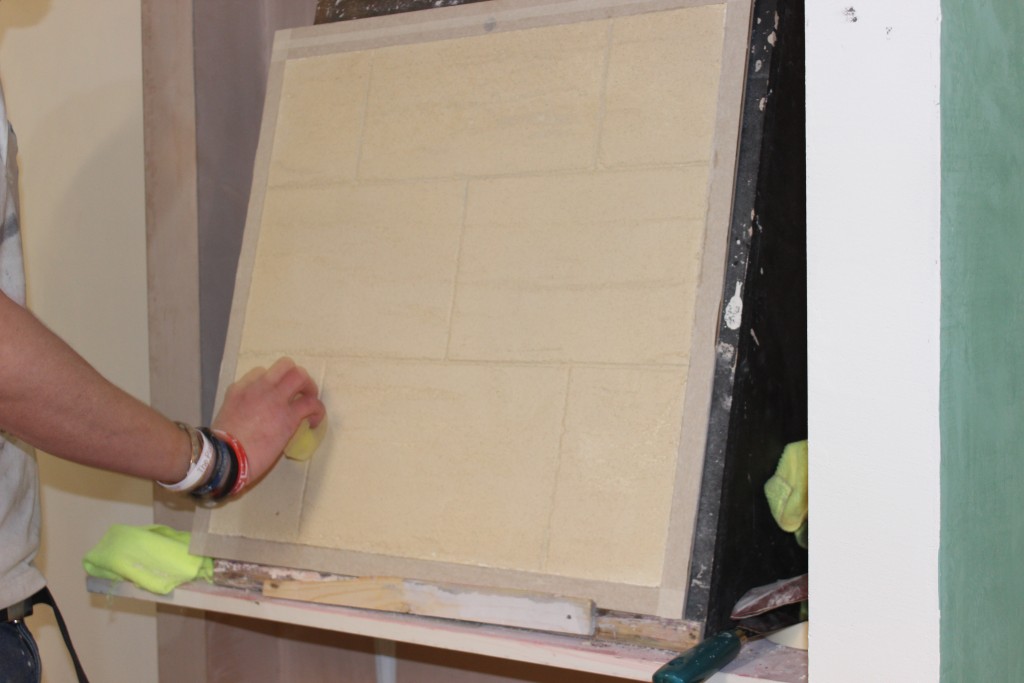 If you're looking for Venetian plaster training, then I can really only recommend one company, and that is Gold Trowel.
I've been dealing with Gold Trowel many years and over the years, I've seen students who have learnt the craft of Venetian plastering and have gone on to make exceptional businesses for themselves. I've also seen the training school grow and evolve into the best training school for Venetian plaster in the UK.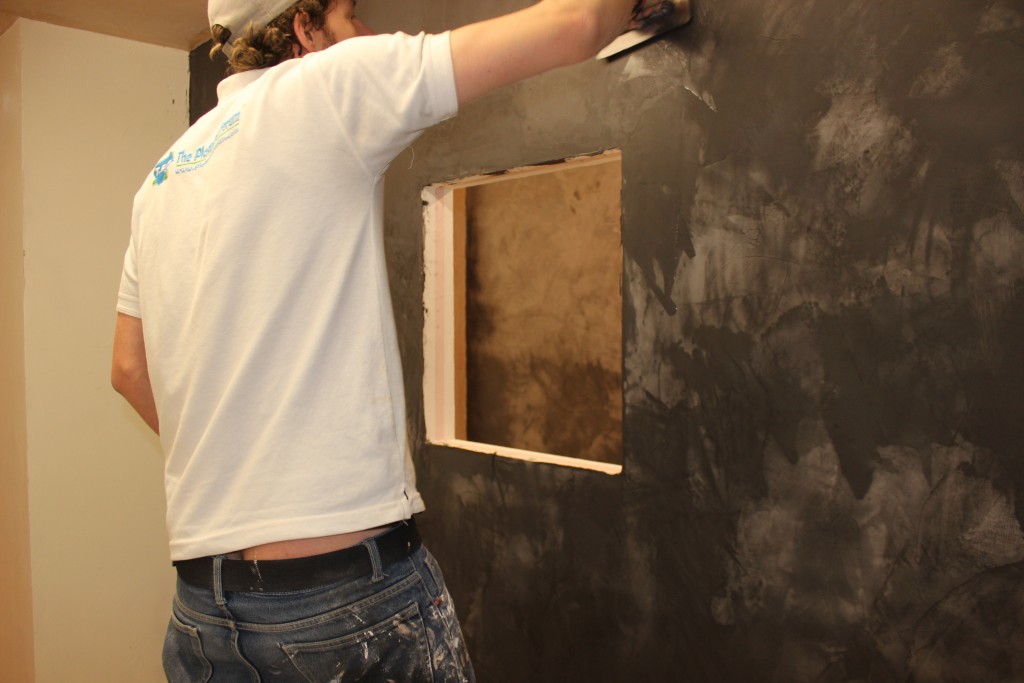 Andy Marshal who owns Gold Trowel is based in the Essex training center and is by far the most passionate person I have ever met when it comes to Venetian plaster products and watching him teach students is exciting and interesting and his passion is infectious, and you can see the students get excited and hanging on to every word he says.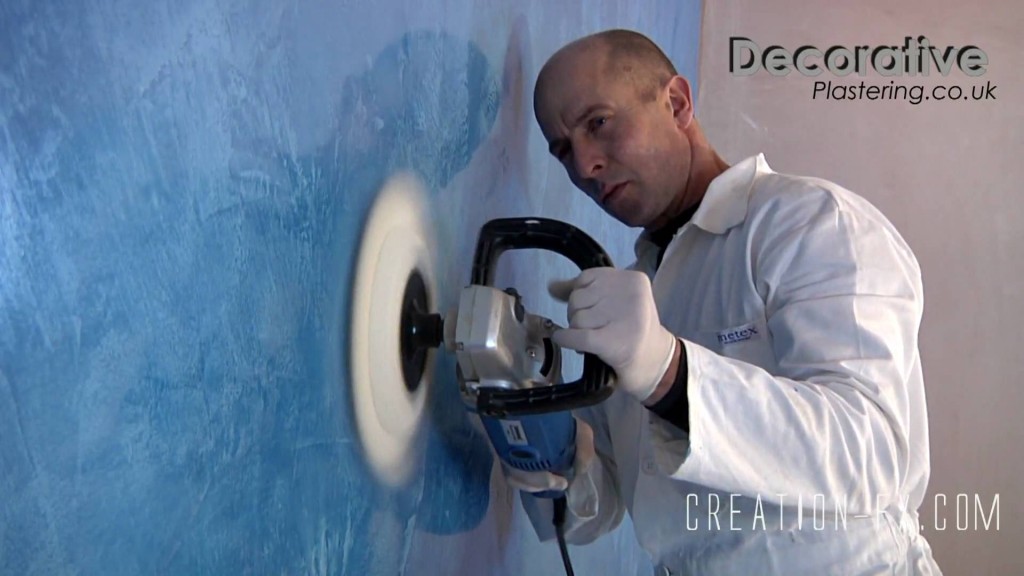 If you ever drop into Goldtrowel Essex, then something that does come clear very quickly is that their training works. How do I know this? There is a constant flow of past students dropping in picking up materials and generally popping in order to see the team, and Andy supports every single person through their professional career as Venetian plasterer and often passes work on to his past students. It's not a case of taking your money showing you a few things and that is it he really does take you by the hand and lead you through to make sure you are the best you can be.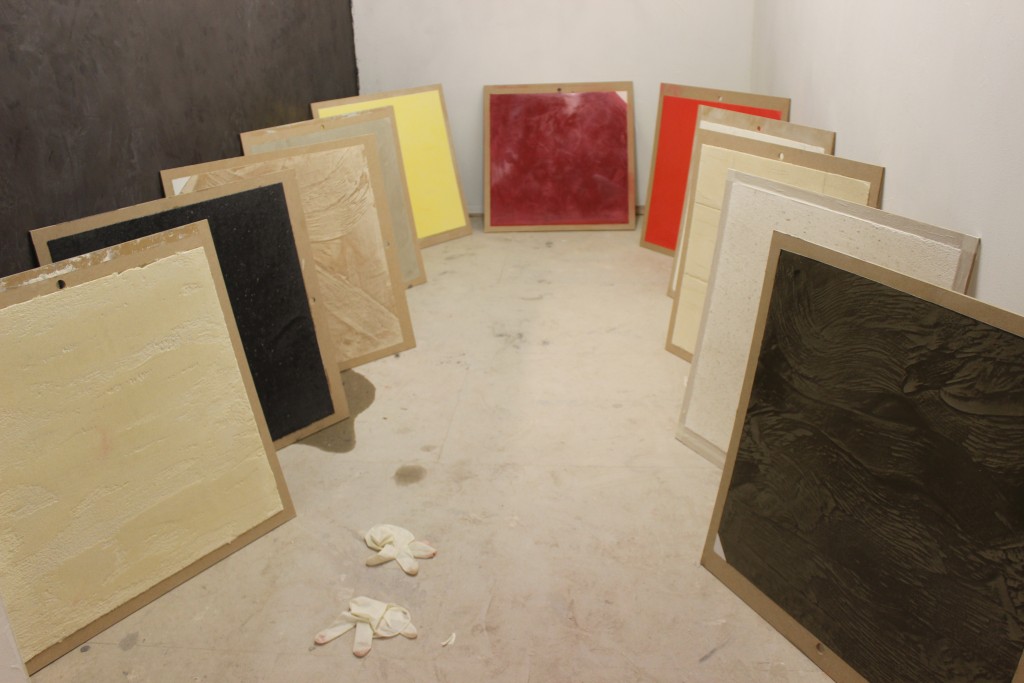 I recently did a week at gold trowel, North to learn all about Venetian plaster and basically get an insight into this fascinating industry. This course was taught by a couple of very experienced plasterers named Rob and John, and they are up and down the UK applying Venetian plaster and also paint effects to properties. These two people walk the walk and watching them work is like poetry in motion. They share their passion for the industry, and with them backed by Goldtrowel in Essex, you are in good hands.
I would like to thank Gold Trowel and Elegant – Venetian for the use of the images