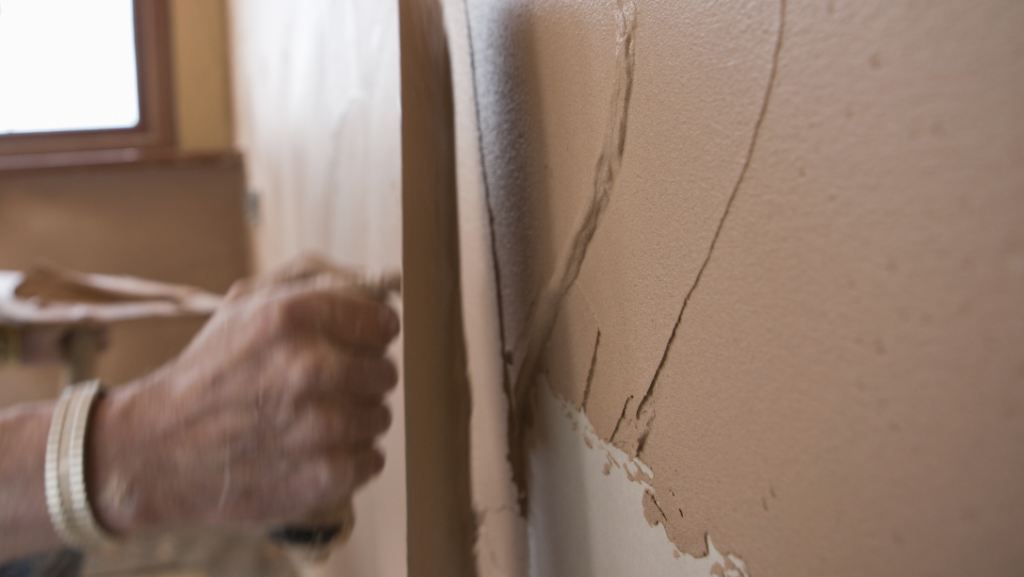 Ever found yourself needing a little extra time when plastering large walls or ceilings? Eazymix Ltd. have developed a unique plaster retarder specifically aimed at helping the trade plasterer.
Developed by Mark Shepherd, who is a trade plasterer with over 20 years' experience, the unique chemical retarder slows the chemical crystal formation that causes the gypsum plaster to set.
Mark Shepherd said
"After years of being under pressure when working large ceilings and walls I thought there must be some way of making the job easier. I set out to develop something that was easy to use, inexpensive and provided more time, the result was Extratime"
ExtratimeTM is sold in single use sachets with no measuring, testing or experimenting required. Just add one sachet to clean water, gradually whisk in 25Kg of finishing plaster, apply as normal and enjoy up to 60 minutes extra time before it becomes too hard to work.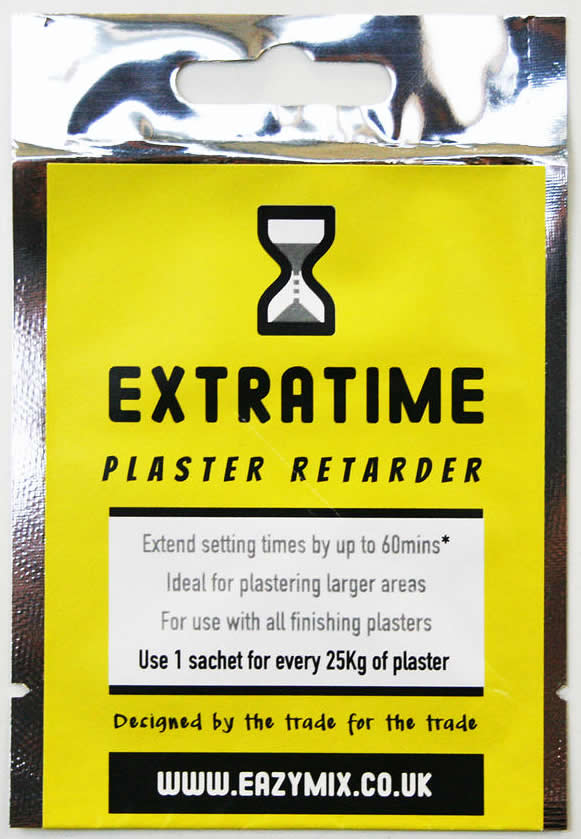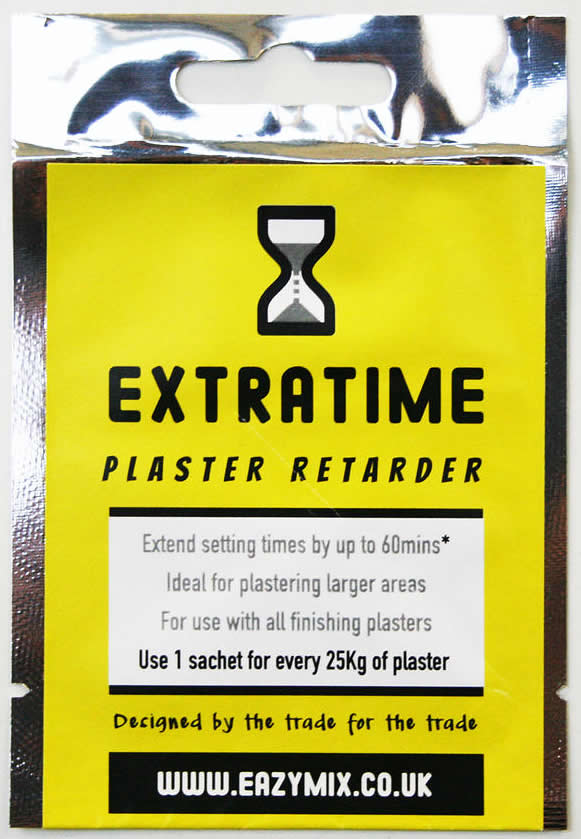 ExtratimeTM is completely safe to handle and has been extensively tested to provide guaranteed results every time.
Plasterer Mark Archer from Blackburn, Lancs said
"When using Extratime I have found I can cover a lot more area. Normally I would have to pay a second man to help spread for very large walls and ceilings, but now I can do it on my own, saving another days wage."
Priced from as little as £2.00 per sachet and available from Builders Merchants and online ExtratimeTM is the perfect product for trade plasterers to have in their toolkit. For more information and a list of stockists visit www.eazymix.co.uk